Below you will find all relevant information, including advantages, disadvantages, fees, security, and mobile usage. If this payment method is of interest to you, then please read on.
In this article, we will cover the fundamental aspects of InstaDebit and why it is used so much in the online gambling world. With so many online casinos being available to Canadian players, many of them are wondering if they can use a payment method that is already established and used in that country.
This is where InstaDebit comes in. This financial service has been available to Canadian citizens since 2004 and it has amassed a large enough user base to be seriously considered by a lot of gambling websites. The company behind InstaDebit is Instadebit International Solutions Ltd.
Advantages of Using InstaDebit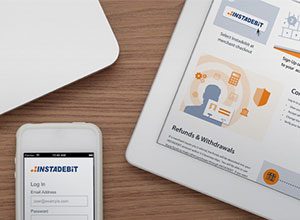 Using InstaDebit for gambling transactions is an easy and hassle-free process. The transactions are instantaneous and you can immediately start using the funds to play your favourite roulette games. This is not something that all deposit methods can boast of, namely bank transfers which can require up to a full business week or more to clear. With InstaDebit, there is no downtime and no need to wait senselessly for your money to appear in your casino balance.
InstaDebit is available to all Canadian citizens who have a Canadian bank account. The account setup is very simplistic and will take you less than an hour to complete. All you have to do is submit some personal and banking information. You do not need to have the data approved or verified to use the account immediately, however, the company will need to check with the bank and until that happens there will be transaction limits placed on the account. InstaDebit works with all Canadian financial institutions, which means that everyone can use the service.
Online casinos realise that InstaDebit is a major payment solution in Canada and those that offer their services in the country will, no doubt, support it. As it happens, that is a large number from all online casinos, meaning that if you ever deem fit to switch to a different one, you can use your already created InstaDebit account there, as well.
InstaDebit serves as a proxy to the service that you usually use. This means, that every payment you send is processed once through your bank and then another time, through InstaDebit. All the online casino sees is that the transaction went through InstaDebit, thereby all of your banking information is kept fully private. This makes this service perfect for those who would rather not trust the online casino with their banking information.
Disadvantages of Using InstaDebit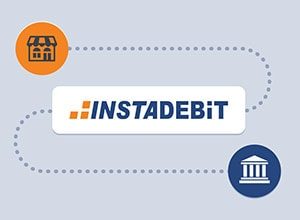 Looking at the other side of the coin, we find some things that may be considered less than ideal for an online payment method. For starters, this service is only available in Canada and therefore, inaccessible for anyone else seeking to make use of it. While international players may have other options, it is a shame to see such a good payment solution be limited to only one country. Using InstaDebit is not a cheap as other payment solutions out there. There is a cost to every transaction and while it does not cost much to make a payment, over time the amount of money may pile up.
InstaDebit functions differently to what you might expect. For one, you cannot directly deposit money into your account, rather each payment made with InstaDebit sends the money directly to the online casino. When you yourself have issued a payment – in the case of online casinos requesting a withdrawal – the money is sent to your InstaDebit account, rather than your bank account. From then on, you can request to withdraw it to your personal banking institution. Both transactions feature the standard processing time for a bank payment. This means that once you request a withdrawal you will have to wait 3 to 5 business days for it to appear in your InstaDebit account and then 3 to 5 additional business days for the cash to be processed into your bank account. Basically, you will have to wait 6 business days, as a bare minimum, just to receive your winnings. As you can imagine, this is hardly ideal and there are other services out there that can process this much faster.
Furthermore, InstaDebit is only available in North America and therefore, only supports the United States Dollar and the Canadian Dollar. This automatically brings down the number of currencies that you can deposit to two and when you make a transaction in the different one, it will be exchanged at the current rate, for which you will be charged a commission.
How to Use InstaDebit at Online Casinos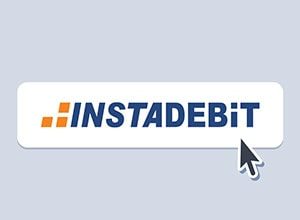 Using InstaDebit to fund your online casino balance is quite easy and should present no problem. To make a deposit you will simply need to go over to the cashier's page and select the InstaDebit option. A window prompt will open asking you to log into your InstaDebit account. From then on, you will select your payment method and enter the sum that you wish to deposit. Having done that, the transaction will be processed within a few short seconds and your funds will be available immediately, allowing you to start playing your favourite brand of roulette.
Withdrawals are handled in the same fashion, with the only difference being in the processing times. Overall, InstaDebit is a very simplistic payment solution and anyone should be completely able to use it.
Fees for Using InstaDebit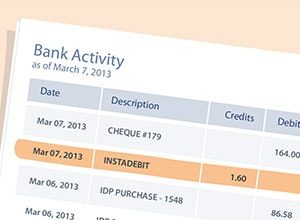 InstaDebit comes with a variety of fees for different actions. Opening an account is free of charge, as is making payments from the account if you have an existing balance. However, if you have not received money from a third party, e. g. merchant refund or an online casino withdrawal, you will have to pay a charge of CA$1.95 for making a payment from your bank account. Additionally, receiving money to your InstaDebit balance comes without cost, but requesting a balance transfer to your bank account, will cost you CA$2.00.
Another thing to consider is that some online casinos might charge you a commission for every transaction. While most online gambling websites offer free deposits and withdrawal, there is a substantial number of online casinos that do charge a fee each time you top up your casino balance. The exact numbers different between the different websites, but they generally fall between 2% and 5% of the total sum.
While the InstaDebit fees cannot be avoided, the online casino commision can be. If your online casino is charging you for depositing money, then you may at any point switch to a different gambling operator offering free transactions. There are many out there that choose to take on the cost of the processing fees and you will have slightly more to gamble with.
Security of InstaDebit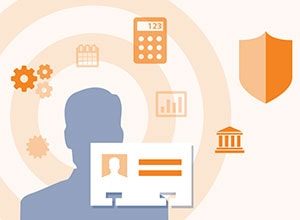 Probably the best aspect of InstaDebit is the additional layer of security that you can benefit from. As we have mentioned above, InstaDebit serves as a man-in-the-middle or a mediator between the two parties, in this case, you and the online casino. As a result, you will not have to worry about the casino misusing your banking information since they are not exposed to that at any point.
On the InstaDebit side of things, the company is regularly audited by government institutions and it has partnered with some of the most respected online security firms that you can find. On the InstaDebit website, you will find certification from TRUSTe, McAfee and Norton, which are leaders in their fields. These companies have been in the online security business for years, if not decades, and their word can be trusted.
Where online casinos are concerned, you will find them to be some of the most secure websites on the Internet. They are required by law to keep all user information, both personal and banking, secure from third parties. This is done by using high-tech SSL (Secure Socket Layer) encryption, which makes all data completely unreadable to unauthorised persons. With kind of security measures in place, you can safely use InstaDebit at any online casino and be completely confident in the security of the service.
Making Payments with InstaDebit on Mobile Devices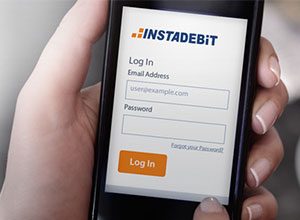 Mobile players too can benefit from this excellent payment solution. The process is quite the same as on the desktop version, with maybe slight, but in no way significant, differences. Using the mobile interface, you can just as easily open up the cashier page and select the InstaDebit option, following all the same steps as you would on your computer.
Keep in mind, though that InstaDebit does not have a dedicated mobile application, which means that making the actual payment could annoying since you may have to deal with a desktop interface on a mobile device. Overall, the whole process is very simple, much like it is on the desktop version and you should not have a problem depositing or withdrawing money.
Conclusion
Overall, InstaDebit is a highly practical service that may be of great use to you. This payment method allows you to make completely anonymous transactions between your InstaDebit and your bank account. Online anonymity is sometimes taken for granted and can be overlooked, but it is of paramount importance. The service does feature some fees, but they are unlikely to bankrupt you in the foreseeable future. It is regrettable that InstaDebit is only available to Canadians since it is an excellent payment solution and players from other countries will have to make due with something else.
If you have any reservations about using this payment method, then let us dispel those by stating that this is one of the best ways that you can deposit money into your online casino balance. With InstaDebit, you will get to benefit from instant deposits and guaranteed anonymity, which is not something that every other service can provide. Having gone over all relevant points about this payment method, we can wholeheartedly say that it is one of the best out there and you should definitely give it a shot the next time you wish to play some roulette.