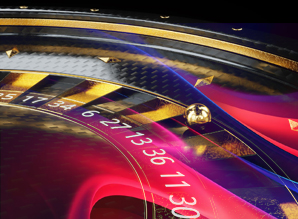 Roulette's one of the first games that you notice when you walk into the casino—the people standing around in tense anticipation, the shouts of joy or despair, the bets that keep coming, and—of course—that beautiful wheel we love so much.
The rise of online and mobile gambling has only helped spread the popularity of this internationally beloved game. You don't even have to put on real pants: you can just kick back on the couch, sign on to your favorite platform, and relax.
You might even win a little extra cash while you're at it.
The trick, of course, is finding the right roulette variant for you. As a beginner, someone just stepping onto the scene, it can be a little daunting.
Finding the way to play that will exactly fit your needs is like finding shoes that don't pinch at the toes. And like that perfect pair of shoes, you'll love the variety of roulette that's best for you for a number of reasons other than comfort. It's not only about what's easiest; it's about your priorities.
After all, it's your hard-earned money you're investing.
Let's take a dive into the pros and cons of the roulette games you'll grow to know and love, so you can decide which one is worth your time and passion.
American Roulette, the Beautiful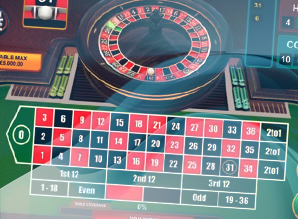 Are you a person who likes a little bit of risky business? Are you a high-risk, high-reward kind of person? Are you willing to devote the time it takes to place a high number of small bets with a ton of attention to detail, in the hopes that you win big? American roulette might be the best fit for you.
It's an important thing to remember, that bit about making small bets—because there's higher risk in this form of the game, the house can easily take your money in one sweep. If you decide to go big or go home, you'll likely end up going home.
This is because of the American wheel. The wheel has both a zero and a double zero—this makes the odds of winning longer as the ball frequently finds its way to that sweet green slot.
You have to be bold, decisive, and yet able to hold back when appropriate. Your stakes should be low but your confidence should be high. American roulette really is the gambling version of the tortoise and the hare: low and slow and steady wins the race.
If that sounds like the vibe you seek, you're on an excellent path. The best strategy to make money with American roulette is to stay the course and end the race with winnings in your pockets.
The Conservative Approach: European Roulette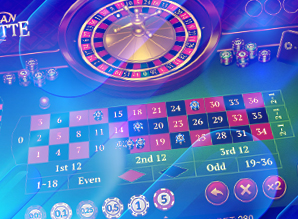 For those beginner (or even experienced) gamblers who prefer to take a more conservative approach to their gambling activities, European Roulette could be right for you. It's gained popularity on the market as a result of the lower risk rate than its American counterpart: because there's only one zero, there's less chance of the ball straying into no man's land.
European roulette is the low(er) risk, low(er) return member of this party. Much as with American roulette, we do suggest that you bet lower amounts continuously over a longer period of time, but European roulette is a generally more "amateur friendly" version of the classic.
Time, temperament, and profit are the key phrases to keep in mind while playing European roulette.
It's not for nothing, either. The difference between the house edge on the American variant vs. the European variant is staggering: while American Roulette clocks in at a 5.26% house edge, the European version has only a 2.7%. This means less risk to your cash—but maybe a little less excitement too.
Never forget that there's no bad time to sit back and let yourself enjoy a less-stressful version of your favorite casino game.
French Roulette: The Happy Medium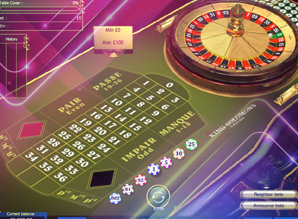 And finally, we have the perfect middle ground for those players who want a bit more excitement but not as much risk: French Roulette.
French roulette's particularly unique because of the La Partage rule, which states that when an outside bet lands on the green slot, it doesn't automatically warrant a full loss. Instead, you receive half of the betting amount back and you live to play another day.
It's a variation that strikes that comfortable zone for a beginner who's learning some basic tips but still isn't quite sure what they want—or a linguist who's interested in learning a little French on the way. Roulette's always going to include some elements of risk, but it's a good feeling to know that even if the worst happens, you won't automatically lose it all.
Let's Talk Dollars: How do Different Variants Stack Up?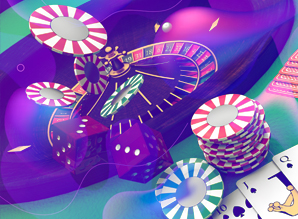 When choosing your perfect variant, it can be useful to directly compare the end result: the cash in your wallet. Let's look at American vs. European roulette.
For American roulette, the payout ratio is 94.74%, while the European payout ratio is an impressive 97.3%. The difference, of course, is made up by that American double zero.
It comes down to what you're in the mood to achieve: an adrenaline rush, or a higher possibility of payment (but less excitement).
Weighing Your Options
Regardless of the variant you decide to play, it's important to note the similar ways to bet if you're feeling especially passionate: inside and outside. Bets inside the numbered grid, including those on the intersections, are considered inside bets. Those outside the gaming grid but in the box are called outside bets.
Inside bets include straight ups for a single bet, columns for a bet that covers 12 numbers, and a base option. Outside bets include high and lows based on number: lows from 1 to 18 and highs from 19 and 36.
You can also bet on red or black to simplify things even further: red wins when the ball falls into a red pocket and black, naturally, for a ball that lands on black.
Regardless of the variant you decide to play and the bets you place, it's important to play responsibly and, of course, have fun!