In this article, we will focus on the Paroli betting system, which has become favoured by roulette players across the globe.
a.k.a. The Reverse Martingale
Betting systems have been around since the inception of gambling and many players use them to place bets in a precise and orderly manner. Implementing a successful pattern of bets takes dedication and self-control, two qualities of the utmost importance to gamblers. There have been many betting systems over the years, but only some of them have passed the test of time and gained significant popularity to reach mainstream levels.

Sign Up BONUS
100% up to
$1,000
Bovada Casino
Why Bovada Casino is ranked #1:
Up to $3000 welcome bonus upon first three deposits
Well-established US-friendly brand
Top quality casino games
Extra bonuses for Bitcoin depositors

ACCEPTED
PLAYERS FROM UNITED STATES: VIRGINIA ARE ACCEPTED AT THIS CASINO

Cashback BONUS
25% up to
∞
Fair Go Casino
Why Fair Go Casino is ranked #2:
Well-established brand
Prompt payments
24/7 customer support
Wide range of casino games

ACCEPTED
PLAYERS FROM UNITED STATES: VIRGINIA ARE ACCEPTED AT THIS CASINO

2nd Deposit BONUS
25% up to
€100
EmuCasino
Why EmuCasino is ranked #3:
Up to $300 bonus upon first three deposits
Great loyalty program
Superb loyalty program
Great selection of table games

ACCEPTED
PLAYERS FROM UNITED STATES: VIRGINIA ARE ACCEPTED AT THIS CASINO

Sign Up BONUS
250% up to
∞
BoVegas Casino
Why BoVegas Casino is ranked #4:
Accepts players from all over the world
Great daily bonuses
Fair bonus rules and requirements
Award-winning customer care team

ACCEPTED
PLAYERS FROM UNITED STATES: VIRGINIA ARE ACCEPTED AT THIS CASINO
The Paroli Strategy – What is it?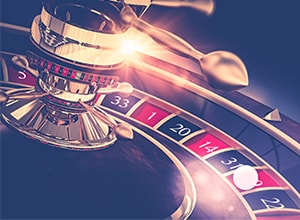 The Paroli betting strategy is quite simplistic and very easy to implement in your gameplay, not just in roulette, but also in other table games, such as blackjack, craps, baccarat, and others. Essentially, you will follow a basic pattern of doubling your bets every time that you score a win up to three times.
The goal of this system is to achieve three consecutive wins, which will potentially give you a net profit of seven units. However, you are bound to experience a loss, in which case you simply return to your initial bet and start all over again. Once you score three wins in a row, you start wagering the initial amount. As you can see, this is a very simple pattern to follow and anyone can use it.
So how does the Paroli roulette system work?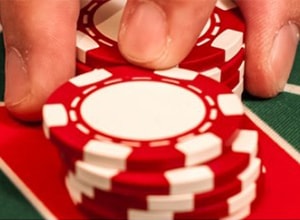 As is the case with other similar systems, the Paroli one is meant to be used on even odds bets, such as Black/Red, Odds/Even, High/Low, etc. You could, of course, implement it on other bet types, but you will not have the same effect, nor a good chance to win.
As a progressive system, you start off with one unit and double up each time you win, until you reach a winning streak of three. If you lose, you go back to your one unit. When we take things into perspective, we can see that this system offers you low-loss and high-return outcomes. For example, we bet 1 unit and we win. We double it and wager 2 units, which also wins and we have a net profit of 3 units. On the third spin, we wager 4 units and if we win, we will have a return of 7 units. If however, we lose the third spin, we also lose 4 units and we come to a net loss of 1 unit. This renders losing streak relatively harmless while winning ones will provide you with a nice profit. It is best to consider all 3 bets as one series of wagers, rather than three individual ones. Also, we have to keep things in perspective and place our focus on the net profit or loss. As long as you leave the table with more money than you started with, you can consider yourself a winner.
Many systems, as you can imagine, fail with losing streaks, resulting in either heavy losses greater than your bankroll, or making it a very long process to regain a profit. The other benefit which I'm sure will appeal to many is that you don't need a large bankroll to play this system; your profits are made from the 'casino's money'. That is, you win one unit and use that the increase your bet, and continue to do this until you hit 3 wins in a row.
As an example, look at the table below. In this scenario, we assume that we play for 10 spins and we win half of those while achieving the 3-win streak once.
Example of Paroli Roulette System Betting Session

| Spin | Bet Amount | Result | Net Profit |
| --- | --- | --- | --- |
| 1 | 1 | Win | +1 |
| 2 | 2 | Loss | -1 |
| 3 | 1 | Win | 0 |
| 4 | 2 | Win | +2 |
| 5 | 4 | Win | +6 |
| 6 | 1 | Loss | +5 |
| 7 | 1 | Loss | +4 |
| 8 | 1 | Win | +5 |
| 9 | 2 | Loss | +3 |
| 10 | 1 | Loss | +2 |
As you can see, it does not matter that we lost five of the wagers, as we still made a decent profit of 2 units. While this may not seem much at first glance, keep in mind that betting systems are meant to be slow, monotonous and calculated. It is not a matter of making a fortune within a few spins, which by all accounts is impossible. Instead, this betting strategy offers you the chance to make a slow but steady profit. It is very important for you to reset your bets after losing or hitting 3 wins in a row. While the sight of your bankroll getting bigger might seem appealing, you may also find yourself losing that in a few spins if you are not careful and start getting greedy. Stick to the presented pattern and you will be perfectly okay in the end.
Variations of the Paroli System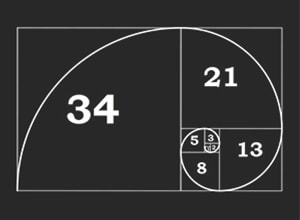 You can, of course, alter the system so that even with a loss, you don't lose everything. Instead of doubling up each time you win, you could increase your bet in a less aggressive manner, for example using the Fibonacci sequence (1-2-3-5-8-13 etc..). While the profit isn't as great after a set number of wins, a loss doesn't make the entire round worthless.
I have also tried an even number sequence (1-2-4-6-8-10 etc…) which I have often found particularly successful. Four consecutive wins here results in a nice profit of 13 units, and a loss at the fourth spin still gives you one unit of profit.
Overall, each betting system will suit different kinds of players. Some gamblers like to wager aggressively which is not the goal of the Paroli strategy. This system relies on you to make conscious decisions and not to lose control. Remember the saying "Quit while you're ahead!"? In this case, it is "Reset your bet, while you're ahead!".
So is the Paroli strategy any good?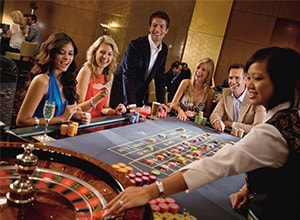 In my opinion, I think it's one of the better systems out there. It's simple, the way it handles losing streaks is a huge benefit which many systems don't manage too well, and it has the potential to make a sizeable profit in a short amount of time. Of course, no system is perfect but the Paroli does seem to have a track record of delivering good results. This strategy is somewhat more conservative than others and will probably not be ideal for those who like to take great risks. On the other hand, it will perfectly suit level-headed players, who can successfully implement it.
I think it does need modifying, and while I've listed some variations above they are by no means perfect so I advise you try out other methods as well (and feel free to share them below). But to answer the question; yes, I think this is a good system and I recommend you try it.