Although Premium Roulette Pro looks similar to most roulette variations and it has the same rules as the classic European Roulette, Playtech has made sure to provide the players with better graphics and an experience which comes as close to the real one as possible.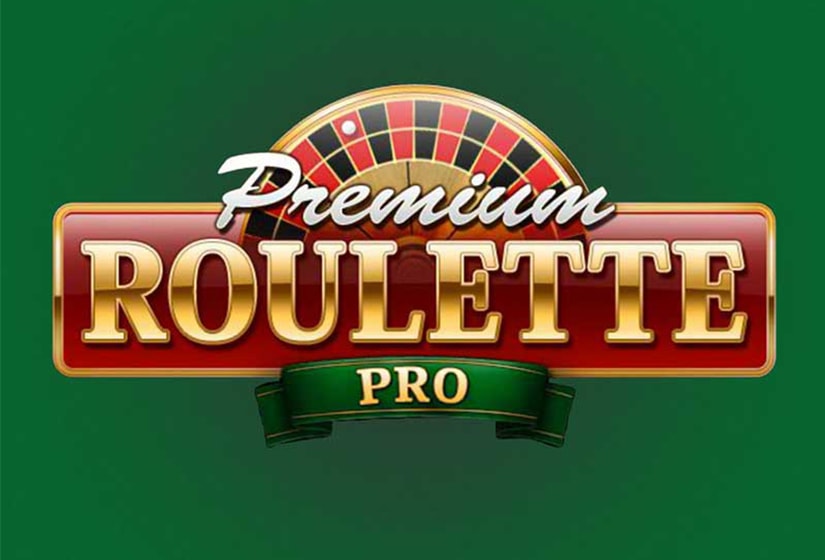 As more and more roulette players chose the comfort of their homes and the convenience of playing online, there are new variations of the game which can be found everywhere. However, what most games lack is the thrilling feel of the real land-based casinos. This is why Playtech offers Premium Roulette Pro and hopes to give its players a very realistic gaming experience.
This game is suitable for people who are not quite familiar with the rules of roulette. Since you have the option of playing a demo version of the game, you can get used to its rules and even explore which betting techniques will work the best for you. Test your luck and if you feel confident enough, try playing Premium Roulette Pro with real money.

Sign Up BONUS
100% up to
$1,000
Bovada Casino
Why Bovada Casino is ranked #1:
Up to $3000 welcome bonus upon first three deposits
Well-established US-friendly brand
Top quality casino games
Extra bonuses for Bitcoin depositors

ACCEPTED
PLAYERS FROM UNITED STATES: VIRGINIA ARE ACCEPTED AT THIS CASINO

Cashback BONUS
25% up to
∞
Fair Go Casino
Why Fair Go Casino is ranked #2:
Well-established brand
Prompt payments
24/7 customer support
Wide range of casino games

ACCEPTED
PLAYERS FROM UNITED STATES: VIRGINIA ARE ACCEPTED AT THIS CASINO

2nd Deposit BONUS
25% up to
€100
EmuCasino
Why EmuCasino is ranked #3:
Up to $300 bonus upon first three deposits
Great loyalty program
Superb loyalty program
Great selection of table games

ACCEPTED
PLAYERS FROM UNITED STATES: VIRGINIA ARE ACCEPTED AT THIS CASINO
Specific Rules and Table Limits
Since Premium Roulette Pro is a variation of European Roulette, you have only 37 pockets with the numbers from 1 to 36 in black and red and a single green 0 pocket. Do not be startled by the word Pro in the name of the game. The rules are quite easy to understand and you can learn pretty easily how to place your bets and play roulette.
With this game, you have the well-known inside and outside bets. You have the straight-up, split, corner, trio and a six-line bet. The minimum for an inside bet is $0.50 and the maximum is $50. In addition to the inside bets, players also have the outside bets. You can put your money on the numbers from 1 to 18 or 19 to 36. You can also test your luck and try to guess whether the ball will land in a red socket or a black socket. Another outside bet you can make is odd or even. One of the outside betting options is the 'dozens'. You can choose to put your bet on the number from 1 to 12, 13 to 24 and 25 to 36. The minimum you can bet on these possibilities is $2 and the maximum is $300. Column bets are also possible in Premium Roulette Pro.
Playing Premium Roulette Pro is definitely a smart decision since the game uses the European Roulette rules which means that there is no additional double zero pocket which is typical feature of American Roulette. An additional zero pocket only makes the chance of winning even slimmer and it also means that the house edge is twice the amount it is in European roulette.
| Type of Bet | Bet Payout | Bet Limits |
| --- | --- | --- |
| Straight Up Bet | 35:1 | $0.50 – $50 |
| Split Bet | 17:1 | $0.50 – $100 |
| Street Bet | 11:1 | $0.50 – $150 |
| Corner Bet | 8:1 | $0.50 – $200 |
| Line Bet | 5:1 | $0.50 – $300 |
| Columns Bet | 2:1 | $2 – $300 |
| Dozens Bet | 2:1 | $2 – $300 |
| High/Low Bet | 1:1 | $5 – $300 |
| Even/Odd Bet | 1:1 | $5 – $300 |
| Black/Red Bet | 1:1 | $5 – $300 |
Graphics and Overall Player Experience
Playtech is definitely one of the leading gaming providers and this can be seen in the quality of Premium Roulette Pro. Although there are plenty of online roulette variations, this one, in particular, boasts amazing graphics which make the entire gaming adventure more authentic and entertaining.
Most flash games do not pay a great attention to the wheel which is why we often see bad graphics and wheels which barely spin. However, it is easy to see that Playtech really did a great job with the look of Premium Roulette Pro. Players can enjoy high-quality graphics and a smooth moving wheel which gives out the feel of watching the games of roulette in a real land-based casino.
Just as most roulette games which are provided by Playtech, the music background of Premium Roulette Pro is yet again a track which contributes in a perfect way to the fancy atmosphere of the game. The popular gaming provider is also known for ensuring a variety when it comes to the look of games and this roulette variation makes no exception. Although there are many online roulette variations across the web, you will definitely notice that this one is different thanks to its wonderful graphics and its classic, yet different look.
Special Features
The reason why a lot of players chose to devote themselves to online gambling is not only the comfort and the convenience of playing from your own home but also the bevy of options for personalisation of the games. Premium Roulette Pro is no different from the usual games which Playtech provides. There are plenty of options which can make your entire online gaming experience more customized so that it can suit your taste and preferences.
If the green colour is not something which goes along with your style or you just want to change up the things and escape the plainer look of the game, you can change the layout colour to red or blue.
You can also switch the angle from which you watch the game. This option allows you to get as close as possible to the real casino atmosphere. And it is convenient when you want to see the elements of the table or the wheel in detail.
You can change the direction of how the wheel rotates and the buttons for the Undo, Double, Spin and Clear actions are conveniently placed at the bottom of the screen.
The history section is not a sore to the eye and is positioned at the right top corner of the screen which can help you track the previous results of the game.
Summary
Premium Roulette Pro is a great game for all players who enjoy the thrilling experience of roulette. Since it is a variation of European roulette, this game will give you a bigger chance of winning and you will be able to enjoy the classic nature of roulette in the comfort of your own home. Despite that, Playtech made sure that the game comes as close as possible to the real casino experience, and players are offered many options for customization of the game's settings and look.
If you are a novice in the roulette field or want to enjoy the traditional European Roulette game from your home, you should definitely try playing Premium Roulette Pro. You are guaranteed to reap the benefits of a game with a wonderful graphics and all the traditional bets you can make in any real-life casino.