To prove the high quality of their work, Microgaming presents European Roulette Gold. This roulette variation offers players an outstanding gambling enjoyment which is in no way less fun and profitable than the one landbased casinos provide.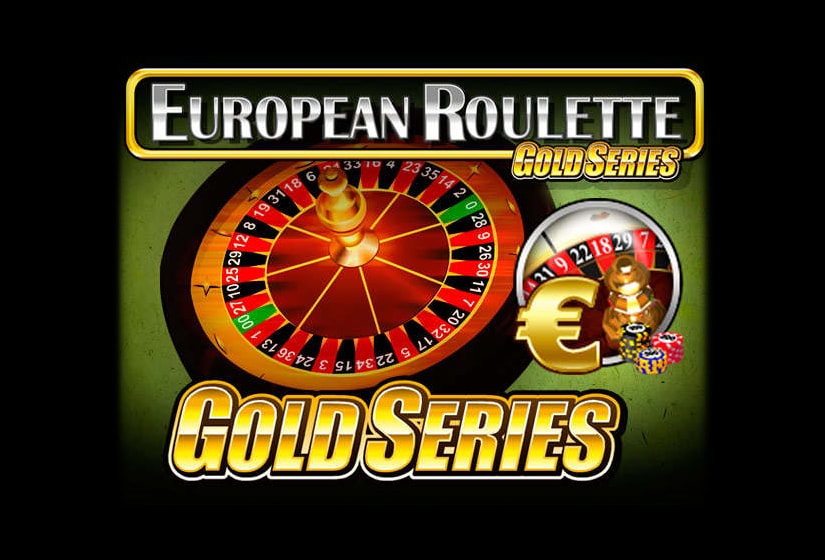 Nowadays online casinos are taking over the gambling scene and more and more players choose to bet from their own homes. This is why online table games are getting more popular, realistic and entertaining.
European Roulette Gold is the perfect gambling adventure for every roulette fan. The moment your game loads, you will be transferred to the world of online gambling where a lot of people have chosen to test their luck and bet money in the hope of a big win. If you would like to try your luck and make more advanced bets, then you will definitely appreciate the choices which this game offers to players.

Sign Up BONUS
100% up to
$1,000
Bovada Casino
Why Bovada Casino is ranked #1:
Up to $3000 welcome bonus upon first three deposits
Well-established US-friendly brand
Top quality casino games
Extra bonuses for Bitcoin depositors

ACCEPTED
PLAYERS FROM UNITED STATES: VIRGINIA ARE ACCEPTED AT THIS CASINO

Cashback BONUS
25% up to
∞
Fair Go Casino
Why Fair Go Casino is ranked #2:
Well-established brand
Prompt payments
24/7 customer support
Wide range of casino games

ACCEPTED
PLAYERS FROM UNITED STATES: VIRGINIA ARE ACCEPTED AT THIS CASINO

Sign Up BONUS
100% up to
∞
EmuCasino
Why EmuCasino is ranked #3:
Up to $300 bonus upon first three deposits
Great loyalty program
Superb loyalty program
Great selection of table games

ACCEPTED
PLAYERS FROM UNITED STATES: VIRGINIA ARE ACCEPTED AT THIS CASINO

Sign Up BONUS
250% up to
∞
BoVegas Casino
Why BoVegas Casino is ranked #4:
Accepts players from all over the world
Great daily bonuses
Fair bonus rules and requirements
Award-winning customer care team

ACCEPTED
PLAYERS FROM UNITED STATES: VIRGINIA ARE ACCEPTED AT THIS CASINO
Specific Rules and Table Limits
If you are familiar with the rules of European roulette you will have no troubles with adjusting to this game. You have the usual numbers from 1 to 36 which alternate in red and black and a single green 0. The 37 wheel pockets in total are what most roulette players prefer since the single-zero pocket makes the chances of winning greater.
In addition to inside/outside bets, players who decide to gamble on European Roulette Gold can also place call bets such as Finales a Cheval, Finales en Plein, Orphelin Plein, Les Orphelins, Tiers Du Cylindre, Les Voison du Zero, as well as Zero Game, Black Splits and Red Splits. As you can see, the variety of more exotic bets can make any roulette fan forget about the landbased casinos and join the virtual adventure which Microgaming has prepared with European Roulette Gold.
The minimum for the bets you can make is $1 and the maximum is $970. Keep in mind that the Table Limits may vary depending on the online casino where you play the game. The various bets have different limits which you can explore when you first open European Roulette Gold. You can familiarise yourself with your options for bets and work out a strategy which you believe will bring you the big winnings you are hoping for. As a result of the huge variety of bets you can make, you can enjoy a thrilling and beneficial game of roulette.
| Type of Bet | Bet Payout | Bet Limits |
| --- | --- | --- |
| Straight Up Bet | 35:1 | $1 – $10 |
| Split Bet | 17:1 | $1 – $20 |
| Street Bet | 11:1 | $1 – $30 |
| Corner Bet | 8:1 | $1 – $40 |
| Line Bet | 5:1 | $1 – $50 |
| Columns Bet | 2:1 | $1 – $70 |
| Dozens Bet | 2:1 | $1 – $70 |
| 1-18/19-36 Bet | 1:1 | $1 – $80 |
| Odd/Even Bet | 1:1 | $1 – $80 |
| Black/Red Bet | 1:1 | $1 – $80 |
Graphics and Overall Player Experience
Microgaming is definitely one of the leading providers of online games and their amazing graphics are one of the many reasons for that. Players who decide to try European Roulette Gold will enjoy graphics which are enticing and fun to watch. Although you are choosing to spend your time in a virtual casino, you are guaranteed a fun experience which is in no way inferior to the one in real-life casinos.
The user-friendly interface of the game makes the entire gambling adventure a lot easier and entertaining. All of the basic information which a player might need is conveniently placed in the corners of the screen. Your credits and the statistics based on your betting history can be seen in the bottom left corner. You can also access the call bets and the menu for editing the layout by clicking on the green arrow placed on the left side of the screen.
Since the game developers know that the wheel is one of the most important parts of European roulette, they have decided to place its zoomed-in version in the top right corner of the screen. This way you can easily see where the ball has landed during the last round. The history of the game can also be seen in the left corner of the screen.
Special Features
Microgaming has definitely worked hard to provide every online gambler with the best roulette experience. This is why you can find a lot of additional features in European Roulette Gold. Due to the bevy of betting options, this game has become one of the best ways to test your luck and see how much money you can win.
This version of roulette is perfect for more advanced players since it allows them to make call bets, as well as wagers on Red Splits, Black Splits and Zero Game. This definitely makes the entire experience more thrilling for serious gamblers.
The Autoplay option is also another great way to make your roulette adventure more interesting and exciting. You can customise Autoplay and choose the number of spins you would like to play without being interrupted. Players can also determine when Autoplay is deactivated.
You can see a button which says 'Expert' on the bottom left part of the screen. By clicking it, you will be able to choose from the more advanced betting options. If you want to return to the normal mode of the game, all you have to do is press the same button which will now say 'Regular'. If you want to make the same bet as your previous one, you can use the rebetting option which the game offers. All you need to do is click the 'Rebet' button and you will be able to place the same bet as you did on the previous round.
Summary
Playing European Roulette Gold can bring a wonderful gambling experience to every player. If you want to enjoy the comfort of your own home and still be able to make bets and test your luck, you should definitely try this version of European roulette. Microgaming's team of developers have most certainly worked hard and this can be seen in the amazing graphics of the game.
With plenty of different options for betting and an easy-to-use interface, European Roulette Gold is the perfect game for both beginners and true experts in this field of gambling. Give this game a try and you will not regret it. Microgaming is one of the leading companies when it comes to great gaming experience and their variation of European Roulette Gold definitely proves it.