The new game Premium American Roulette is far superior in terms of both graphics and gameplay than the previous game developed by Playtech American Roulette.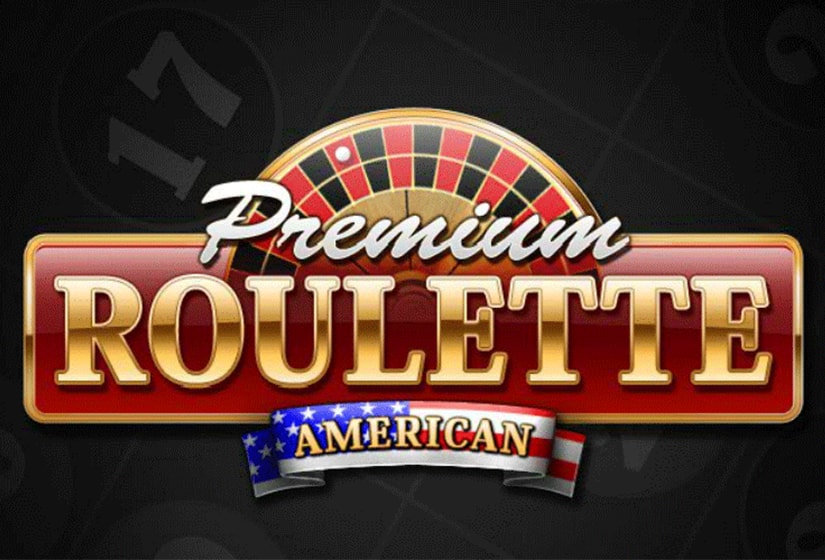 Players are always in search of new roulette games since most of them have spent a great amount of time on every possible roulette variant available in the virtual casinos. Who can blame them? We are all aware that roulette games sometimes get a little bit monotonous and boring, so it could even be said that their search is justified.
But Playtech is making sure that no roulette player will be left unsatisfied, by providing online casinos, with numerous and constant alterations and improvements of classic roulette games.
This time with another improved version of one of their previous games – Premium American Roulette. Even though many players prefer European version of roulette since American version the house edge is higher due to the fact this is double-zero game. But nevertheless, American roulette still has an enormous fan base from all around the world. Many fans were glad to hear that there will be a Premium version of the previous American Roulette game.

Sign Up BONUS
100% up to
$1,000
Bovada Casino
Why Bovada Casino is ranked #1:
Up to $3000 welcome bonus upon first three deposits
Well-established US-friendly brand
Top quality casino games
Extra bonuses for Bitcoin depositors

ACCEPTED
PLAYERS FROM UNITED STATES: VIRGINIA ARE ACCEPTED AT THIS CASINO

Cashback BONUS
25% up to
∞
Fair Go Casino
Why Fair Go Casino is ranked #2:
Well-established brand
Prompt payments
24/7 customer support
Wide range of casino games

ACCEPTED
PLAYERS FROM UNITED STATES: VIRGINIA ARE ACCEPTED AT THIS CASINO

Sign Up BONUS
100% up to
∞
EmuCasino
Why EmuCasino is ranked #3:
Up to $300 bonus upon first three deposits
Great loyalty program
Superb loyalty program
Great selection of table games

ACCEPTED
PLAYERS FROM UNITED STATES: VIRGINIA ARE ACCEPTED AT THIS CASINO

Sign Up BONUS
250% up to
∞
BoVegas Casino
Why BoVegas Casino is ranked #4:
Accepts players from all over the world
Great daily bonuses
Fair bonus rules and requirements
Award-winning customer care team

ACCEPTED
PLAYERS FROM UNITED STATES: VIRGINIA ARE ACCEPTED AT THIS CASINO
Table Limit and Table Rules
Premium American Roulette is a double-zero type of roulette, meaning that there 38 slots on the layout, with 36 black and red numbers, and two zero sectors – 0 and 00. And since there is an additional "00" slot, the game has a minimum house edge of 5.26%, while it is only 2.70% in European roulette. First, you can try the demo version, and when you are ready, you can invest real money into the game. It is recommended for every player to read the rules first, and then start playing.
As suggested by the name, the game follows the American rules of roulette. Most of the time the minimum amount of credits that can be placed as a bet is £0.50, and the maximum is £100, but the amounts can vary due to the customizable software of the game, meaning that different casinos can use different minimums and maximums.
Since it is a roulette game there are numerous of betting combinations available, limited only by the player's imagination. And of course, there the customary bets that we have all seen, for example, the Split, Street, Even, Odd, Red, Black, and Dozen bets.
| Type of Bet | Bet Payout | Bet Limits |
| --- | --- | --- |
| Straight Up Bet | 35:1 | £0.50 – £50 |
| Split Bet | 17:1 | £0.50 – £100 |
| Street Bet | 11:1 | £0.50 – £150 |
| Corner Bet | 8:1 | £0.50 – £200 |
| Five Bet | 6:1 | £0.50 – £250 |
| Line Bet | 5:1 | £0.50 – £300 |
| Columns Bet | 2:1 | £2 – £300 |
| Dozens Bet | 2:1 | £2 – £300 |
| High/Low Bet | 1:1 | £5 – £300 |
| Even/Odd Bet | 1:1 | £5 – £300 |
| Black/Red Bet | 1:1 | £5 – £300 |
Gaming Experience
Premium American Roulette is definitely an upgrade of most roulette games in terms of graphics and 3D animations. The game gives a sense of realism with its polished visuals, relaxing music, and voice-over announcements for the outcome of every bet. And the user-friendly interface makes it suitable both for players who are yet to play their first game of roulette as well as for the veterans of the game.
There are only 4 buttons for navigation – Spin, Rebet, Undo, and Clear Bets. And after you choose your so-called lucky and favourite numbers, and you are ready to start betting, there are chips with different value at your disposal. These can differ as well due to the many casinos offering the game, but in this case the chips range from £0.1, £0.5, £1, £5, £10, £25, £50 to £100.
After loading the game you will notice the 3 small icons in the top left corner of the game window. The first one being the "Change Camera" option, allowing players to choose from 2 different camera angles. Next on the list is the Brush icon, providing players with the opportunity to change the background of the gaming table. Players can choose from red, blue and the classic green. And for the superstitious players, there is an option to change the spinning direction of the wheel.
Special Features
Since the game is called Premium American Roulette, it is bound to have some special features, which will surely be quite handy for the players and improve their gaming process.
This mode gives players the opportunity to change the dynamic of the game by turning on and off the animations of the spinning wheel. For example, by skipping the 3D animation, the game becomes more fast-paced and you have the possibility of making more spins in a shorter amount of time.
Every player can save up to 4 of his favourite bet combinations. And in order to do that, you just have to place the desirable combinations on the layout, then click on the Favorite Bets tab in the bottom left corner, and choose one of the 4 available slots. But do not worry, if you have a change of heart, and your 4 slots are taken, you can always edit or delete them.
The Statistics tab is located right next to the Favorite Bets tab. When you click on the Statistics tab, a small panel of the wheel will open, showing you statistics based on your spins, how frequently the ball lands on a certain number, or on which numbers it has still not landed.
In the full version of the game, there is an Autoplay Mode, which can be tweaked to your preferences, but in order to use it, you have to play with real money.
Conclusion
Premium American Roulette is a great example of stunning visuals and a great set of special features all combined into one game, guaranteeing captivating experience for American roulette fans. Whether you like fast or slow-paced types of play or different table background colours, Playtech leaves it to the players to decide. You can enjoy the game from the comfort of your home on your desktop computer, and if you are not at home, you can always play it on any Android or iOS device.
Despite having a higher house edge, the game still has millions of fans worldwide, with its numerous bet options and great payouts. It provides players with a slightly different version of American Roulette while it still manages to keep the previous levels of entertainment, adding more fun with a couple of little special features. So, if you are a fan of the American roulette rules, be sure to check this great addition to Playtech's collection of roulette games.