I have amassed much of my knowledge from reading useful books on roulette, and while I do believe that a very important part of understanding the game can only be taught by experience, books offer plenty of useful information for all players.
Whether you're new to the game, or an experienced player, I can almost guarantee there's something new for you to learn. There are plenty of books available on roulette; and in my experience many of them are quite poor. They tend to offer little relevant information, and also claim to have 'unique' and foolproof systems which in actual fact are usually just some of the more common roulette systems such as the d'Alembert system or the Fibonacci system which have been around for many years.
That being said, there are some books which contain useful information on many aspects of the game. This might be types of systems, or something a little different such as a history of the game (and indeed, the story behind the birth of roulette is a very interesting one). So below, I have listed five of my favourite roulette books, briefly explaining what I like (and don't like), and why I think it deserves a read.

Sign Up BONUS
100% up to
$1,000
Bovada Casino
Why Bovada Casino is ranked #1:
Up to $3000 welcome bonus upon first three deposits
Well-established US-friendly brand
Top quality casino games
Extra bonuses for Bitcoin depositors

ACCEPTED
PLAYERS FROM UNITED STATES: VIRGINIA ARE ACCEPTED AT THIS CASINO

Cashback BONUS
25% up to
∞
Fair Go Casino
Why Fair Go Casino is ranked #2:
Well-established brand
Prompt payments
24/7 customer support
Wide range of casino games

ACCEPTED
PLAYERS FROM UNITED STATES: VIRGINIA ARE ACCEPTED AT THIS CASINO

2nd Deposit BONUS
25% up to
€100
EmuCasino
Why EmuCasino is ranked #3:
Up to $300 bonus upon first three deposits
Great loyalty program
Superb loyalty program
Great selection of table games

ACCEPTED
PLAYERS FROM UNITED STATES: VIRGINIA ARE ACCEPTED AT THIS CASINO

Sign Up BONUS
250% up to
∞
BoVegas Casino
Why BoVegas Casino is ranked #4:
Accepts players from all over the world
Great daily bonuses
Fair bonus rules and requirements
Award-winning customer care team

ACCEPTED
PLAYERS FROM UNITED STATES: VIRGINIA ARE ACCEPTED AT THIS CASINO
Book #1: John Patrick – "Money Management For Gamblers: How to Maximize Your Gambling Profits"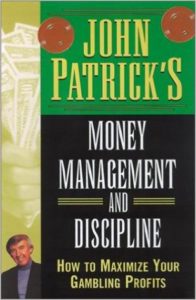 This captivating book contains some excellent ideas on how to hold on to a profit, and ensure that you don't go out of control with spending your money at the table. John Patrick outlines his methods in a clear and precise manner, explaining how to remain calm in tough situations and when to call it quits. The book doesn't cover roulette precisely, but many of John Patrick's teachings apply to the game.
Book #2: Norman Leigh – "Thirteen Against the Bank"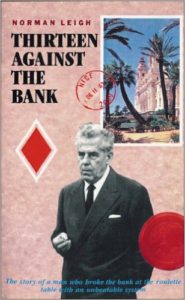 While the system used in the book isn't as good as it makes out, this supposedly true story is certainly an interesting read. Norman Leigh took a team to the casinos in France to use the reverse Labouchere roulette system, and managed to make an enormous amount of money, resulting in being banned from every casino in France (or so the story goes). No-one has been able to verify the story of Normal Leigh, but fiction or non-fiction, this book kept my attention throughout and anyone with an interest in roulette will likely enjoy reading this book.
Book #3: Christopher Pawlicki – "Get the Edge at Roulette"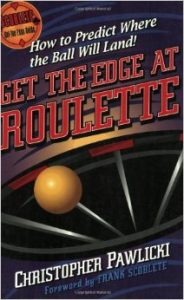 This is arguably my favourite book regarding roulette. It doesn't claim to make you rich, instead Christopher Pawlicki goes into detail on how roulette works, how to spot flaws and how to use them to your advantage! While it's highly unlikely you will find a fault in a roulette table nowadays, it's fascinating none-the-less to understand how people have made money from doing this. Additionally, online roulette is discussed and compared to real world roulette, which I find very insightful.
I hope you manage to find some time to check these books out. You shouldn't expect to become rich from them, but that's not really the point. In my opinion, these books are insightful, useful for any roulette player, and most importantly an interesting read.

If you think there's another book on this topic which deserves a mention, please let me know in the comments.