Penny Roulette is played on a single-zero wheel format and has a house edge of 2.70%. The name is self-explanatory. The game is developed for those players on a tight budget who want to dive in the casino adventure and learn the basics since they could place very low bets, as low as one penny.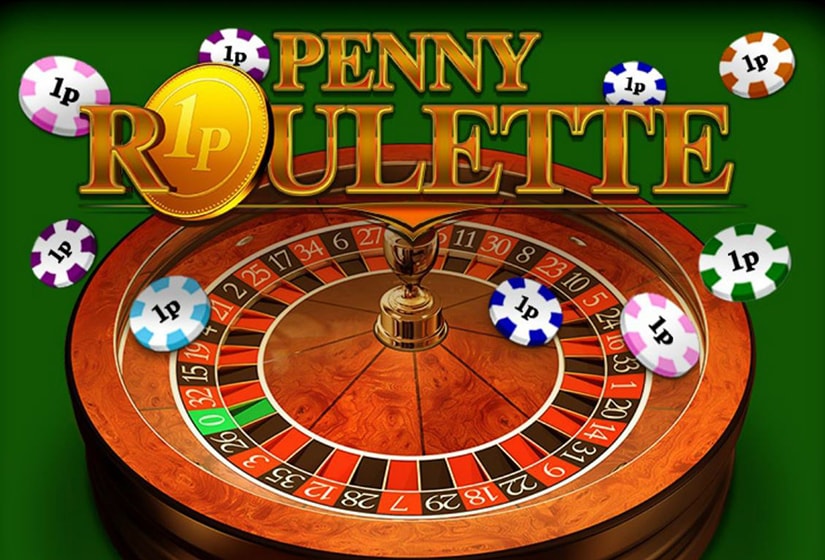 Penny Roulette is yet another product of the renowned company Playtech. It is one of the leading software developers on the market and this has not changed for more than 10 years. So, the company really knows how to polish its games to the smallest details. Of course, Penny Roulette is not an exception.
It comes with a user-friendly interface, a bunch of special features, impeccable graphics and animations, authentic sounds and various bet options. The game is suitable for beginner players who do not want to take huge risks since it could also be played in Practice Mode.

Sign Up BONUS
100% up to
$1,000
Bovada Casino
Why Bovada Casino is ranked #1:
Up to $3000 welcome bonus upon first three deposits
Well-established US-friendly brand
Top quality casino games
Extra bonuses for Bitcoin depositors

ACCEPTED
PLAYERS FROM UNITED STATES: VIRGINIA ARE ACCEPTED AT THIS CASINO

Cashback BONUS
25% up to
∞
Fair Go Casino
Why Fair Go Casino is ranked #2:
Well-established brand
Prompt payments
24/7 customer support
Wide range of casino games

ACCEPTED
PLAYERS FROM UNITED STATES: VIRGINIA ARE ACCEPTED AT THIS CASINO

Sign Up BONUS
100% up to
∞
EmuCasino
Why EmuCasino is ranked #3:
Up to $300 bonus upon first three deposits
Great loyalty program
Superb loyalty program
Great selection of table games

ACCEPTED
PLAYERS FROM UNITED STATES: VIRGINIA ARE ACCEPTED AT THIS CASINO

Sign Up BONUS
250% up to
∞
BoVegas Casino
Why BoVegas Casino is ranked #4:
Accepts players from all over the world
Great daily bonuses
Fair bonus rules and requirements
Award-winning customer care team

ACCEPTED
PLAYERS FROM UNITED STATES: VIRGINIA ARE ACCEPTED AT THIS CASINO
Specific Rules and Table Limits
The name suggests that players could place bets that are as low as a single penny. It follows the rules of the European version but has different table and wager limits. It has 37 pockets – a green one, for the 0 and the others for the numbers ranging from 1 to 36. The aim of the game is to predict where the little white ball would land.
There are six chips at the disposal of players : $0.01, $0.1, $0.5, $1, $5, $10. Each of them has a different credit value. All of the inside and outside bets have the same minimum – $0.01 but differ in the maximum because of the essence of this version of roulette. Maximum bets for Straight up – are $20, for Splits – $40, for Streets – $60, Corner/Four Bets – $80, for Lines – $120, and for Column/Dozen, High/Low, Red/Black, Even/Odd – $100. The payout of each bet, as well as the minimum and maximums, can be checked by clicking on Details. Players should check it before setting up their own strategy.
Online gamblers could enable the racetrack and place the more advanced Tier, Orphelins and Voisins du Zero wagers. There are also other bet options in the More Bets section in the bottom right corner of the screen.
| Type of Bet | Bet Payout | Bet Limits |
| --- | --- | --- |
| Straight Up Bet | 35:1 | $0,01 – $20 |
| Split Bet | 17:1 | $0,01 – $40 |
| Street Bet | 11:1 | $0,01 – $60 |
| Corner Bet | 8:1 | $0,01 – $80 |
| Line Bet | 5:1 | $0,01 – $120 |
| Columns Bet | 2:1 | $0,01 – $100 |
| Dozens Bet | 2:1 | $0,01 – $100 |
| High/Low Bet | 1:1 | $0,01 – $100 |
| Even/Odd Bet | 1:1 | $0,01 – $100 |
| Black/Red Bet | 1:1 | $0,01 – $100 |
Gaming Experience
Penny Roulette is mostly targeted towards players with small bankrolls who want to explore the online casino world. Despite the fact that Penny Roulette is suitable for players on a tight budget, Playtech has not deprived them of an awesome overall experience. It has been polished to the smallest details in order to meet the preferences of even the fussiest gamblers.
The game can be played instantly in a browser but in order to do that, players must have enabled the Flash Player extension. Practice Mode is very useful for novice players who are not familiar with the rules and bet options. Penny Roulette is tailored in a perfect manner in terms of amazing and realistic graphics, user-friendly interface and intuitive menus. It will not also disappoint music lovers because they could choose between three types of ambient sound themes.
The settings could be accessed by clicking on the corresponding buttons. The screen is not cluttered, which will prevent players from distraction. The Undo, Double, Spin and Clear buttons are situated exactly where players would expect them to be. Players who have already set up their own strategy will find the Favourite Bets option quite useful. They could save up to four combinations of bets that they are regularly using in the game.
Special Features
The software developer company behind Penny Roulette has incorporated many special features and additional settings in order to meet the requirements of various players.
Users could alter the colour of the table layout and their options are: red, blue and green. This can be done by clicking on the little paintbrush button in the upper left part of the screen.
The camera angle is also modifiable since players could choose between a standard view (the table layout right in front of them) or the split screen. In addition, the direction of the roulette wheel could be either clockwise or counter-clockwise.
There is a history panel, which shows the results of the last 8 spins.
In the Settings menu, online gamblers can enable or disable the intro video or the Fast Play option. The latter is preferred by people, who simply do not have the time to watch the spinning of the wheel or want a more dynamic gameplay with an emphasis on bet strategies and options rather than visual effects.
Audio Settings are used for enabling or disabling sounds and for choosing one of the three types of ambient music. Moreover, players who want to spice up the game and feel the atmosphere of a real casino, could switch on the Live Dealer Voices.
Conclusion
Penny Roulette is a great variation of the classic game. It is played in accordance with the single-zero wheel format and has pretty undemanding rules. Therefore, it is a great starter option for beginner players who do not fancy big financial risks since the minimum bet is just one penny. What's more, it could be played in Practice Mode with no real-money bets. The fact it has only one zero pocket is also favourable to players because of the 2.70% house edge.
The online game has easy-to-navigate menus and impeccable graphics and animations, which will definitely be highly approved by all players. In addition, the more advanced users will be pleased with the many bet options, special features, and numerous settings. The game is very realistic and certainly has much to offer thanks to efforts of the software developer – Playtech.