The wide, wide world of casino roulette can be filled with wonders…
… but it can be an overwhelming one, especially to gamblers just starting out on their journey.
It's true that the basics of roulette can be learned in mere minutes. This simplicity and user-friendly aspect makes up no small part of the game's lasting appeal!

It's also true, though, that a player just learning the game of roulette has a lot to contend with. In addition to learning the rules and bets of the game, and the intricacies of strategy, new gamblers have to gain comfort with elements of the game – pacing, slang, etiquette – that can only be learned firsthand.
That's why many reputable sources suggest that new players only play alone.
Why?
It turns out there are lots of interesting reasons for it, as well as a couple the point the other way. Here is what you need to know!
The Advantages of Playing Solo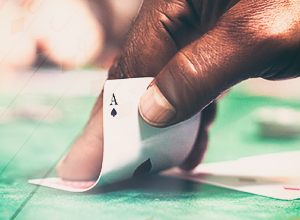 For gamblers of every level, it pays to take your time. This is doubly important for new players, however!
Whether playing at a brick-and-mortar or an online casino, the pluses of a relaxed gaming pace are difficult to overstate. It helps minimize mistakes; it lowers the casino's edge; it allows for a more mindful approach bankroll management.
When playing with others, though, it's only natural to want to play at the pace of the group. This usually means faster play, which means more mistakes and more profits for the house (at your expense)!
It's a normal part of social gambling to want to match the behavior of other players.
Whether that means bet sizing, taking extra risks, or just getting carried away in the heat of the moment, this natural human impulse works directly against what a new player should be trying to accomplish.
When playing alone, it's much easier to consistently play at one's own level, to focus on one's own individual goals, and to take the breaks needed to keep mental focus fresh.
Easier to Stick to the Right Games
Another element of social gambling is that groups of friends tend to find with what they like, then stick with it. A few hours at the poker table are well and good…
… unless you're trying to perfect your blackjack card counting skills!
And it goes without saying that, if you want to master the game of roulette, you want to invest your time (and bankroll) at the wheel, rather than whichever game the group feels like trying out that night.
More Control of Your Bankroll
Make no mistake! Bankroll management is perhaps the most important skill a beginning gambler can learn.
Though luck and skill both play huge roles in successful gaming, only quality management of one's gambling capital can truly separate expert players from those who regularly feel the pain of losses beyond their means.
And it's almost impossible to manage one's bankroll effectively when playing socially.
When gambling with friends, the group has to decide on which tables to play, with which minimums, for how long, and at which stakes. If a few members of the party decide it's time to start throwing money around like there's no tomorrow, new players will face a difficult choice: part company, with some possible awkwardness ensuing, or play at stakes that aren't right for them.
This is no way to master the self-discipline required to stay in the black!

Sign Up BONUS
100% up to
$1,000
Bovada Casino
Why Bovada Casino is ranked #1:
Up to $3000 welcome bonus upon first three deposits
Well-established US-friendly brand
Top quality casino games
Extra bonuses for Bitcoin depositors

ACCEPTED
PLAYERS FROM UNITED STATES: VIRGINIA ARE ACCEPTED AT THIS CASINO

Cashback BONUS
25% up to
∞
Fair Go Casino
Why Fair Go Casino is ranked #2:
Well-established brand
Prompt payments
24/7 customer support
Wide range of casino games

ACCEPTED
PLAYERS FROM UNITED STATES: VIRGINIA ARE ACCEPTED AT THIS CASINO

Sign Up BONUS
100% up to
∞
EmuCasino
Why EmuCasino is ranked #3:
Up to $300 bonus upon first three deposits
Great loyalty program
Superb loyalty program
Great selection of table games

ACCEPTED
PLAYERS FROM UNITED STATES: VIRGINIA ARE ACCEPTED AT THIS CASINO

Sign Up BONUS
250% up to
∞
BoVegas Casino
Why BoVegas Casino is ranked #4:
Accepts players from all over the world
Great daily bonuses
Fair bonus rules and requirements
Award-winning customer care team

ACCEPTED
PLAYERS FROM UNITED STATES: VIRGINIA ARE ACCEPTED AT THIS CASINO
Disadvantages (or are they?) to Playing Alone
It Can Be Less Fun (At First)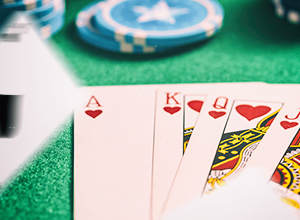 The social aspect of gaming may be some players' favorite part of the whole gaming experience. And to gamble alone, especially when in a new place, doing something that still feels foreign to them, can be daunting. What's the point of winning if you can't celebrate with your friends, or commiserate about losses?
As it happens, this attitude – which is neither uncommon non inappropriate for someone who almost never gambles – is the enemy of the expert gambler.
The amateur plays for fun, while the master plays to win.
This is not to say that gambling isn't fun for expert players! It's just that fun is a natural byproduct of playing well, rather than the goal of the whole enterprise.
Playing alone can help newer players shift into this mentality. Furthermore, once they've adapted this perspective, they may find it easier to make new friends and acquaintances within the gaming community. This adds a whole new kind of fun to the mix, one can be elusive for those who are used to playing with the same group of friends all night long.
You have to figure it out on your own
For a new player, the casino floor can be an overwhelming place. The pace can be too fast to follow at times, and if there's an element of the game that you don't understand, there's no one to explain it to you.
Is this really a bad thing, though?
Sure, it would be easier to ask a friend. But is there any guarantee the friend's advice would be any good? As often as not, the suggestions of other players add up to just a bunch of myths and tall tales.
If the experience of playing alone is initially uncomfortable, that discomfort can spur new gamblers to learn all about gaming at their own pace, from reputable sources.