French Roulette Gold by Microgaming has certainly become one of the fan favorites in such a short time, because of its impressive high RTP of 98.65%, colourful high-quality graphics and simple rules.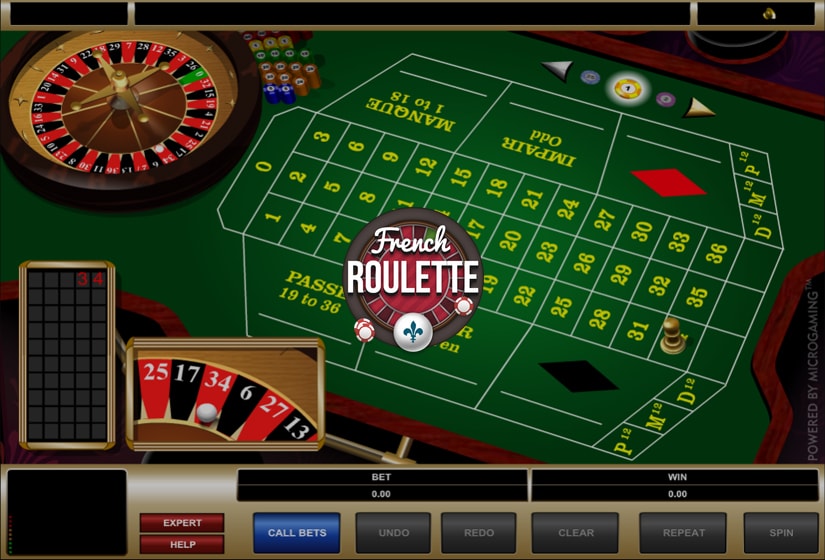 Roulette is pretty simple game of chance, and despite of not needing an actual strategy to play the game, a lot casino enthusiasts find it as one of the most entertaining and profitable. And even if the game has been around for many years, players do not have to worry about it being repetitive, since a lot of different variations have been provided by many regular and online casinos. These days even more and more people prefer the online casino, since it is much more convenient than going to an actual casino.
Microgaming have been one of the best flash games providers for online casinos, and the company has acquired lots of supporters in recent years, with its fresh ideas and user-friendly interface. French Roulette Gold is another great example of both, with only few differences from classic roulette. And as in any other roulette variation, the rules are quite simple, and as we all know the purpose of the game is to guess in which pocket the ball will land.

Sign Up BONUS
100% up to
$1,000
Bovada Casino
Why Bovada Casino is ranked #1:
Up to $3000 welcome bonus upon first three deposits
Well-established US-friendly brand
Top quality casino games
Extra bonuses for Bitcoin depositors

ACCEPTED
PLAYERS FROM UNITED STATES: VIRGINIA ARE ACCEPTED AT THIS CASINO

Cashback BONUS
25% up to
∞
Fair Go Casino
Why Fair Go Casino is ranked #2:
Well-established brand
Prompt payments
24/7 customer support
Wide range of casino games

ACCEPTED
PLAYERS FROM UNITED STATES: VIRGINIA ARE ACCEPTED AT THIS CASINO

2nd Deposit BONUS
25% up to
€100
EmuCasino
Why EmuCasino is ranked #3:
Up to $300 bonus upon first three deposits
Great loyalty program
Superb loyalty program
Great selection of table games

ACCEPTED
PLAYERS FROM UNITED STATES: VIRGINIA ARE ACCEPTED AT THIS CASINO

Sign Up BONUS
250% up to
∞
BoVegas Casino
Why BoVegas Casino is ranked #4:
Accepts players from all over the world
Great daily bonuses
Fair bonus rules and requirements
Award-winning customer care team

ACCEPTED
PLAYERS FROM UNITED STATES: VIRGINIA ARE ACCEPTED AT THIS CASINO
Table Rules and Table Limits
French Roulette Gold uses the rules of European roulette, meaning that the rules are almost identical. There are 37 pockets on the layout starting from 1 to 36, half of them in red colour and the other in black, and the last slot is reserved for the green zero slot. And as previously mentioned the game has RTP of 98.65%, which is higher than in the European (97.3%) and American roulette (94.74%).
The reason why French Roulette Gold has such a high RTP, is due to the fact, that the game uses the La Partage. For the players who are new to roulette and are not familiar with the rule, it means that every time you bet on an even number and the ball lands on the green zero, you will lose only half the amount of money you placed as a bet.
The other difference you will notice is that the bet combinations are written in French. But that should not be a problem, since every time you place the cursor of the mouse on the bet combination button, the game highlights the corresponding numbers on the layout, and you will figure it in no time. Otherwise, everything else is quite similar and the game even uses the standard payouts.
| Type of Bet | Bet Payout | Bet Limits |
| --- | --- | --- |
| Straight Up Bet | 35:1 | $1 – $10 |
| Split Bet | 17:1 | $1 – $20 |
| Street Bet | 11:1 | $1 – $30 |
| Corner Bet | 8:1 | $1 – $40 |
| Line Bet | 5:1 | $1 – $50 |
| Columns Bet | 2:1 | $1 – $70 |
| Dozens Bet | 2:1 | $1 – $70 |
| 1-18/19-36 Bet | 1:1 | $1 – $80 |
| Manque/Passe Bet | 1:1 | $1 – $80 |
| Black/Red Bet | 1:1 | $1 – $80 |
Gaming Experience
French Roulette Gold might be a hit among fans, with its huge RTP, but this is not the reason for its success in the online casino industry. The game offers tremendous overall gaming experience, with significantly better visual quality than its predecessors, and plain and simple game layout, which is easily understandable for the new players.
The overall view of the game window is great, with a great camera angle of the whole table, you can see the impeccably made 3D wheel on the left, which is a sight for the sore eyes for a true roulette enthusiasts. Then on the right is the layout with all pockets and bet combinations in French. The colourful graphics and the perfectly set up gaming table, further contribute to the more realistic experience for the players, making them forget that they are not in a real casino.
Players can edit the layout of the game in order to find their most convenient way for bet combinations. And when finally players are ready after familiarising with the rules, they have to choose one of the chips with a different value and place their desirable bet.
Special Features
As any other roulette game, this one comes with several helpful special features, in order to ease players and optimise their gaming experience.
Of course, Microgaming care about their fans and added probably the most important feature while playing roulette – the Auto Play mode. This mode allows players to make up to 100 spins without their interference, but first, you have to place your bets on the layout, and then you can choose the number of spins, you are planning on making.
And if happens to be away from your device, while on Auto play, you can check the outcome of the last 10 spins, in the History panel in the bottom left corner of the game window. This is another little nice feature for the players who like to base their strategy on previous results. Next to the History panel is the Zoom-in panel, which displays the result of the spin by zooming-in on the winning number.
In addition to the usual European roulette bets, there are the Call bets, which can be seen in the bottom part of the screen. Meaning that you can choose from the following bet combinations – Les Voisins Du Zero, Les Orphelins, Tiers Du Cylindre, and one of the Finales En Plein or Finales a Cheval bets. With bet limits range between £2 and £800 for even-money wagers and from £2 to £100 for straight-up bets.
Conclusion
Anyway, despite the game being only a slight variation of the classic, it is also a massive improvement on its counterparts, in terms of overall gameplay experience and entertainment. French Roulette Gold's helpful special features and more betting combinations can help you escape the monotony of the classic roulette variations. The graphics and 3D animations are superior and smoother, in comparison to previous instalments.
French Roulette Gold has certainly climbed to the top of the best roulette games list, with its high 98.65% RTP, making it easier for players to accumulate profits, despite its standard payments. The game offers countless hours of excitement, transcending you to a new reality of authentic casino experience, but from the comfort of your home. The game is available to all desktop computers and mobile devices, so you even don't to be at home to make a few spins. It has everything a gambling enthusiast can ask for – a great variety of bets, high chances of winning, visual appeal, and accessibility.