Roulette is one of the most internationally beloved casino games – and for good reason. It's often the first thing a beginning gambler will see when they walk into the casino for the first time. The allure of the wheel, the lights, the sounds, and the group of people is in equal measures thrilling and intimidating.
Live-dealer roulette is exciting, fast paced, and high-stakes. It's easy to be caught up in the moment and forget that you're playing a game for no other reason than entertainment and relaxation. The wins are delightful, and the losses can be compelling.
Stepping into this world is intoxicating in more ways than one. It's tough to keep self-control as you battle temptation after temptation: drinks brought by attractive servers, high bets by high rollers, the determination in the voices of the other players as they take their best chance.
It's of vital importance to maintain your play and your budget while you gamble. It requires dedication, patience, and a ton of discipline – but a little strategy never goes awry either.
To help you make the best decisions possible, we've compiled some helpful tips that you can use as you dive into the exciting world of live-dealer roulette.

Sign Up BONUS
100% up to
$1,000
Bovada Casino
Why Bovada Casino is ranked #1:
Up to $3000 welcome bonus upon first three deposits
Well-established US-friendly brand
Top quality casino games
Extra bonuses for Bitcoin depositors

ACCEPTED
PLAYERS FROM UNITED STATES: VIRGINIA ARE ACCEPTED AT THIS CASINO

Cashback BONUS
25% up to
∞
Fair Go Casino
Why Fair Go Casino is ranked #2:
Well-established brand
Prompt payments
24/7 customer support
Wide range of casino games

ACCEPTED
PLAYERS FROM UNITED STATES: VIRGINIA ARE ACCEPTED AT THIS CASINO

2nd Deposit BONUS
25% up to
€100
EmuCasino
Why EmuCasino is ranked #3:
Up to $300 bonus upon first three deposits
Great loyalty program
Superb loyalty program
Great selection of table games

ACCEPTED
PLAYERS FROM UNITED STATES: VIRGINIA ARE ACCEPTED AT THIS CASINO

Sign Up BONUS
250% up to
$5,500
BoVegas Casino
Why BoVegas Casino is ranked #4:
Accepts players from all over the world
Great daily bonuses
Fair bonus rules and requirements
Award-winning customer care team

ACCEPTED
PLAYERS FROM UNITED STATES: VIRGINIA ARE ACCEPTED AT THIS CASINO
Don't Allow Yourself to be Easily Swayed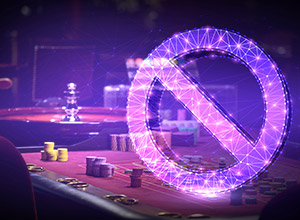 Roulette might seem like a team game or a competition because there are so many people around when you play. In reality, you're the only player that should matter in your mind.
Keeping a strong focus on your own bet and making sure that your decision isn't being easily swayed by other players is one of the best ways to make sure that you're playing the game as responsibly as possible.
Don't stress! Your co-participants aren't necessarily experts and might not be making the best choices. In live-dealer roulette (in contrast to in-person casinos) you can still bet on a number that's already been selected. There's no limit and so no worry that your choice will be taken before you can make the decision. Keeping a cool head is the best thing you can do as time and temperament are key to profit at the roulette wheel.
Do keep track of your color: different colored chips are what distinguish the bets of each participant.
Are You Being as Observant as Possible?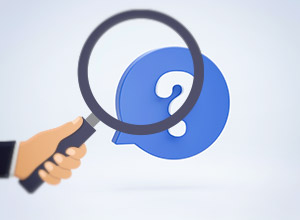 The best way to make sure that your bets make sense is to be as observant as you can while at the table.
Watch the other players and the bets they're making. Are they succeeding more often on one side of the wheel than the other? Might the wheel be slightly tilted? If you watch a number of games and keep track of every result, you might be able to see the statistics on your side – and use them effectively
It's often the case that new players simply choose at random. This minimizes the chances of winning – you're making it purely a game of chance rather than employing any sort of strategy. You must use strategy to make money while playing roulette.
Doing a little research ahead of time is essential to success. As with anything in life, preparation is key. Any time that you spend researching is an investment in future financial reward.
Make sure that you're comfortable with not only the rules of the game, but the way you'd like to play it – before you take that metaphorical step up to the wheel.
Observe Proper Etiquette
There are several rules that distinguish complete amateurs from experienced players: players who will be welcomed back time and again. This goes beyond basic tips for roulette beginners; it comes down to acting courteously at all times and to everyone around you.
Never underestimate the impact that your behavior has on the casino atmosphere, whether in person or online.
There are a couple of rules that are specific to roulette. The first pertains to gameplay in a land-based casino. When you've won, never touch your chips before the dealer has declared the losers – even if you know that you've had success.
Wait until the payoff is distributed. Only then should you collect your chips.
Luckily, this is handled automatically in live-dealer versions of the game, so you don't need to worry about it.
However, you should still remember to never bet once the dealer declares that there are "no more bets." Keep in mind that you may not hear this: the dealer might choose to use a gesture instead. Moving their hand over the live roulette table without disturbing the chips is the universally accepted signal that betting for that round has finished.
You should also be courteous enough to tip your dealer if you've won a number of consecutive games. Though the dealer doesn't have any connection to your winnings (despite being the facilitator), it's still customary to tip as a sign of appreciation for their service.
Slow and Steady Wins the Race
Finally, the last bit of valuable advice we can give anyone who wants to be a responsible roulette player is to pace yourself.
Always start by betting a small amount. Keep track of your budget by using a tool, such as a tracking app or excel sheet. Never fall to the temptation of betting it all in one go or chasing your losses with bigger and bigger bets.
If you're not confident in your roulette skills (or simply want to play for free), use casino sites as a resource: many have free roulette options so you can experience some of the excitement without risking your cash. This is also a great way to develop your strategy.
Remember that the goal above all is to relax and have fun. Betting smaller amounts not only helps you keep track of your bankroll, but also allows you to play for as long as possible without any worries.