The leading providers of these e-wallets are Neteller and Skrill so this article is going to focus on comparing the key features of these so that you are able to make the best decision for your needs.
Why do you need an e-wallet?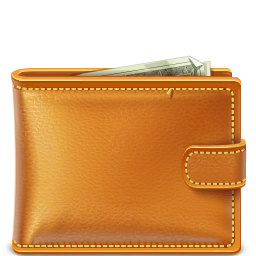 With so many roulette sites appearing online it has become essential to find a secure, reliable and easy to use method of depositing funds and withdrawing your winnings. The answer to this is the e-wallet.
E-wallets are a digital wallet, storing your money so that you are able to make online transactions without having to input your card details each time. As a result, these e-wallets allow for safer and more simple transactions.
Security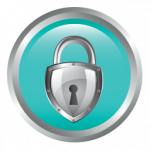 Both Skrill and Neteller provide a safe and secure way of managing your money while gambling online. This is because the use of e-wallets allows you to spend money without using your bank account or credit card details, limiting the opportunity for people to steal your financial details. The two companies are UK Financial Conduct Authority (FCA) authorised companies, ensuring high levels of security for your transactions.
Still, security is more than just an external authority, and these two companies know it. As a result, their customers are able to make use of additional safety precaution measures, putting most of the power back into the hands of account holders alike. With Skrill, you get the standard package – a dual verification login option, with a one-time-use code sent to users via the app.
As for Neteller account holders, the dual-verification login is optional, as they can additionally choose to activate Secure ID. This is a separate login method, with users being provided a unique 6-digit code that needs to be input each time they are asked to confirm their identity (account access, transactions).

Top 4 Neteller/Skrill Online Casinos

Sign Up BONUS
100% up to
$1,000
Bovada Casino
Why Bovada Casino is ranked #1:
Up to $3000 welcome bonus upon first three deposits
Well-established US-friendly brand
Top quality casino games
Extra bonuses for Bitcoin depositors

ACCEPTED
PLAYERS FROM UNITED STATES: VIRGINIA ARE ACCEPTED AT THIS CASINO

Cashback BONUS
25% up to
∞
Fair Go Casino
Why Fair Go Casino is ranked #2:
Well-established brand
Prompt payments
24/7 customer support
Wide range of casino games

ACCEPTED
PLAYERS FROM UNITED STATES: VIRGINIA ARE ACCEPTED AT THIS CASINO

Sign Up BONUS
100% up to
∞
EmuCasino
Why EmuCasino is ranked #3:
Up to $300 bonus upon first three deposits
Great loyalty program
Superb loyalty program
Great selection of table games

ACCEPTED
PLAYERS FROM UNITED STATES: VIRGINIA ARE ACCEPTED AT THIS CASINO

Sign Up BONUS
250% up to
∞
BoVegas Casino
Why BoVegas Casino is ranked #4:
Accepts players from all over the world
Great daily bonuses
Fair bonus rules and requirements
Award-winning customer care team

ACCEPTED
PLAYERS FROM UNITED STATES: VIRGINIA ARE ACCEPTED AT THIS CASINO
Website ease of use and support
Both Skrill and Neteller have simple and well-designed websites that explain all that you need to know about each provider, including a break down of fees, offers and rewards, as well as easy access to creating an account and logging in. Personally, I find the Neteller site slightly more accessible, particularly when it comes to gaining support, with a 'Support' option clearly placed on their homepage which leads to a range of support options including popular topics, frequently asked questions, email and the option to call for support with regional numbers in 18 different countries.
However, Skrill also has an extensive list of frequently asked questions and, again, you can email or call with the option of only 8 regional lines. Having read reviews related to customer support, it appears that Neteller also has the edge when it comes to responding to customer queries, with Skrill often taking a longer time to get back to their customers.
Depositing money
To use your e-wallet you must first upload money to it. For both Neteller and Skrill, this is easily done through their website, once you have created an account. There are many different options for both providers, including bank wire, e-cheque, credit card, debit card or prepaid card. These options have different funds associated with them that vary between Neteller and Skrill.
Skrill
When it comes to depositing money, Skrill has many free options, such as, bank transfer from all countries, Maesto Debit card and, as a global payment method, Swift. There is a fixed rate for depositing via credit card of 1.90% and fees for depositing never exceed 5.5% (for deposits made via a Paysafecard).
Bear in mind that you may additionally incur charges due to currencies – Skrill users have 40+ currency options to choose from. Do it carefully, accounting for the currency you will use the most for your online transactions, in order to avoid the exchange fee at a flat 3.99%. A convenient circumstance in this regard is the fact that account holders can choose up to 4 currencies per account. All you have to do is make sure to keep it somewhat active – an account maintenance fee of 1 EUR per month is charged after 12 months of inactivity.
On a final note, it's good to know you can input value into your Skrill account using Bitcoins. More precisely, account holders can buy and sell several cryptocurrencies – BTC, ETH, LTC and BCH among others. Purchases and sales using EUR and USD fiat currencies are set at 1.50%, while for all others – 3.00%, while P2P transfers come at a flat charge of 0.50% for all account holders.
Neteller
Compared to Skrill, Neteller have more deposit options but, while they also have free options, such as bank transfer, Trustly and moneta.ru, other methods of deposit incur fees set at 2.55%! Generally, the cost of depositing is greater when using Neteller than Skrill.
On another note, Neteller users still get to choose 4 currencies for their account transfers, but only out of a selection of 22 options. Yet, it is important to mention that these account holders are also given the opportunity to hold cryptocurrencies in their e-wallet. Regular, fiat currencies come at a charge of 3.99% for exchange purposes, while crypto tokens are available for buying and selling at a 1.50% charge, when done with EUR or USD, or a 3.00% charge, when done with any other currency.
Finally, don't forget about inactivity fees – they are the service's way of protecting their network from being overburdened with abandoned accounts. Anyone leaving their account unmanned for over 14 months will see themselves charged a 5 USD monthly maintenance fee.
Depositing money to casinos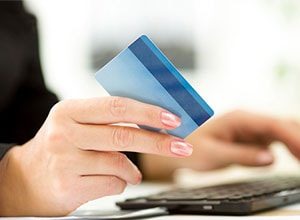 Depositing to casinos from both Neteller and Skrill is free. Around 80% of online casinos accept payment from Skrill and the same can be said for Neteller, with the vast majority of major online casinos accepting these methods, including those which you can find here.
Withdrawing money from these third-party sites is also free of charge for both e-wallet providers. To withdraw money from your online casino account, all you have to do is select your e-wallet provider as your withdrawal method and enter the amount you wish to withdraw. While Neteller and Skrill do not charge for these transactions, the online casinos may, so it is worth checking before depositing your money.
Withdrawing from your e-wallet
Again, withdrawing money from both providers is simple.
Skrill
Depending on your country of residence, you can withdraw money through bank transfer, credit cards, debit cards and a Skrill card. For bank withdrawals, this takes 2-5 business days and charges users 3.95 EUR per transaction to your bank account. Credit and debit card withdrawals, as well as other methods of sending money from Skrill to a different account,  are subject to fees ranging between 1.45% and 5.50%. Swift withdrawals are set at a flat price of 4.76 GBP, that is 5.50 EUR. The quickest and cheapest method of withdrawing funds is the Skrill card, enabling you to make withdrawals at an ATM instantly at a cost of just 1.75% of the withdrawn amount.
Neteller
Neteller offers the same withdrawal methods as Skrill but also allow withdrawals to be made via a cheque. For bank transfer, the cost using Neteller is a flat fee of 10 USD and takes 3-5 working days. A member wire withdrawal, on the other hand, charges users 12.75 USD per transfer. What is more, money transfers also charge users for withdrawal purposes, at a rate ranging between 1.45% and 5.50%, with a minimum amount threshold set at 0.50 USD. Having this in mind, it is safe to say that Neteller's charges are higher than Skrill's. However, Neteller also has an option to use merchant sites and their Net+ prepaid master card for instant and free withdrawals.
Physical Card Availability
Both these e-wallets have provided account holders with an additional way to access their account funds – plastic cards issued by MasterCard. This significantly increases funds accessibility, especially when it comes to withdrawals or making use of the stored funds as straightforwardly as possible.
Skrill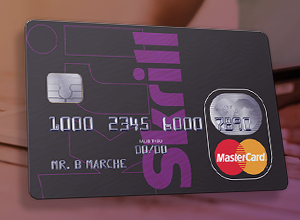 Skrill has a Prepaid MasterCard plastic card, which is issued on demand and delivered to your designated address between 5 and 10 business days, completely free of charge. Additional services, such as payment processing directly via card, online bank statement requests or PIN renewals are also free.
Nevertheless, users can feel inconvenienced differently. After all, the card is solely available in a couple of currencies – USD, EUR, GBP and PLN, which is rather limiting. Speaking of limits, it also comes with caps on the daily and monthly amounts you can spend using it at POSs or ATMs. The former is usually set at 1,000 EUR per day, with the occasional deviations for specific merchants (3,000 to 5,000 EUR a day). As for the latter, ATM transactions, regular limits are set at 250 EUR, although some users can get permission to withdraw up to 5,000 EUR a day with their MasterCard.
Neteller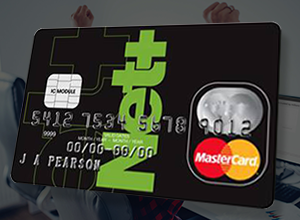 The Neteller e-wallet has also decided to partner with MasterCard for their plastic card solution, and understandably so, considering the widespread use and availability of the card for payment purposes. After all, the Net+ Prepaid MasterCard is initially provided for greater freedom of using the funds stored in respective Neteller accounts. All you have to do to get it is apply, pay the one-off 10 USD fee and wait 2 to 10 business days.
In terms of fees, cardholders are advised to simply be wary of the standard 3.99% currency conversion fee. Additionally, bear in mind that you can link up to 5 Net+ Virtual Prepaid MasterCard accounts to a single plastic card free of charge, and any more virtual accounts at a single charge of 3 USD/ 2.5 EUR/ 2 GBP per one.
User Benefits
Anyone dedicating their online finance management to an e-wallet service such as Skrill or Neteller is right to expect a bang for their buck. More specifically, both services offer VIP Loyalty Programs – check the terms out and discover all the benefits of sticking with one of these e-wallets, or the other.
Skrill
The VIP Loyalty Program for Skrill account holders ranks the registered individuals based on the funds traffic in your account you have handled over the course of a single yearly quarter. In this regard, the program consists of four tiers – Bronze, Silver, Gold and Diamond, for which you would have to pass the minimum €6,000, €15,000, €45,000 and €90,000 threshold, respectively.
Despite seeming like too much of an investment for a small payout, users that actually manage to reach any of these limits and qualify for the next level of the tiered program have claimed otherwise. With low to non-existing fees for currency exchange, deposits and withdrawals, as well as various dedicated services, Skrill users are definitely getting the benefits they have earned.
Neteller
Neteller account holders are more or less alike – testimonials actually claim that you don't need to get very high to start feeling the difference. In fact, considering that the Neteller VIP Loyalty program distinguishes five tiers instead of the previous four, users are bound to note a change from nothing to Bronze, and even more, as they go through Silver, Gold and Platinum, all the way to Diamond.
The thresholds of funds traffic you would need to meet annually in order to climb up this ladder are set at $10,000 for Bronze, $50,000 for Silver, $100,000 for Gold,  $500,000 – Platinum, and all the way to $2,000,000 for Diamond-level benefits.
In Conclusion…
This article was designed to compare two of the most popular e-wallets used by online gamblers. Ultimately they are both very secure, efficient and great at what they do. For me, Neteller has a slight edge, but it does depend on what you're looking for in an e-wallet provider. I hope this article has been useful in helping you decide. As always, feel free to leave a comment below if you have any questions or feedback, and stay tuned for more articles!
FAQs
Can I expect any money-back guarantee in case of fraudulent activity from one of the e-wallets' partnering merchants?
Yes, both merchants will provide a full refund in case of fraud. In this regard, this applies to all Neteller users without exceptions, as well as Skrill users who have activated dual-factor authentication for their accounts.
The available currencies are EUR, USD, GBP, CAD, SEK, DKK, AUD and JPY.
Yes, each of these cards is valid for a full 3 years upon issuance. Nevertheless, in case of misplacing, losing or damaging your existing card, you can request a replacement beforehand.
Aside from being leading e-wallet services separately, you should also know that they are both subsidiary companies of a single corporation, Paysafe Holdings.
Neteller and Skrill users can actually send funds between each other, even though they have accounts of opposing competition. If you want to send money to a Skrill wallet, you need to start off the process at the Skrill account, set it up as a deposit and then just authorise it with your Neteller Secure ID, or other forms of verification you have activated.