The leading providers of these e-wallets are Neteller and Skrill so this article is going to focus on comparing the key features of these so that you are able to make the best decision for your needs.
Why do you need an e-wallet?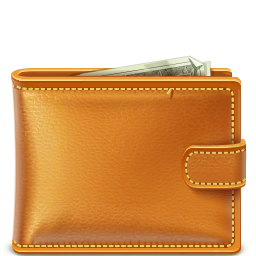 With so many roulette sites appearing online it has become essential to find a secure, reliable and easy to use method of depositing funds and withdrawing your winnings. The answer to this is the e-wallet.
E-wallets are a digital wallet, storing your money so that you are able to make online transactions without having to input your card details each time. As a result, these e-wallets allow for safer and more simple transactions.
Security

Both Skrill and Neteller provide a safe and secure way of managing your money while gambling online. This is because the use of e-wallets allows you to spend money without using your bank account or credit card details, limiting the opportunity for people to steal your financial details. The two companies are UK Financial Conduct Authority (FCA) authorised companies, ensuring high levels of security for your transactions.

First Deposit Bonus
up to

£3000
BoVegas
Why BoVegas is ranked #1:
Accepts players from all over the world
Great daily bonuses
Fair bonus rules and requirements
Award-winning customer care team
Deposit safely with

First Deposit Bonus
up to

£1000
Bovada
Why Bovada is ranked #2:
Up to $3000 welcome bonus upon first three deposits
Well-established US-friendly brand
Top quality casino games
Extra bonuses for Bitcoin depositors
Deposit safely with


First Deposit Bonus
up to

£4000
Royal Ace
Why Royal Ace is ranked #3:
Sign up and receive £20 in bonus plus 40 free spins
Try out more than 250 high-quality casino games
Live casino games hosted by professional dealers
24/7 Multilingual Live Support via chat, e-mail, phone
Deposit safely with

Website ease of use and support
Both Skrill and Neteller have simple and well designed websites that explain all that you need to know about each provider, including a break down of fees, offers and rewards, as well as easy access to creating an account and logging in. Personally, I find the Neteller site slightly more accessible, particularly when it comes to gaining support, with a 'Support' option clearly placed on their homepage which leads to a range of support options including popular topics, frequently asked questions, email and the option to call for support with regional numbers in 18 different countries.
However, Skrill also have an extensive list of frequently asked questions and, again, you can email or call with the option of only 8 regional lines. Having read reviews related to customer support, it appears that Neteller also has the edge when it comes to responding to customer queries, with Skrill often taking a longer time to get back to their their customers.
Depositing money
To use your e-wallet you must first upload money to it. For both Neteller and Skrill, this is easily done through their website, once you have created an account. There are many different options for both providers, including bank wire, e-cheque, credit card, debit card or prepaid card. These options have different funds associated with them that vary between Neteller and Skrill.
Skrill
When it comes to depositing money, Skrill has many free options, such as, bank transfer from all countries, Maesto Debit card and, as a global payment method, Swift. There is a fixed rate for depositing via credit card of 1.90% and fees for depositing never exceed 5.5% (for deposits made via a paysafecard).
Neteller
Compared to Skrill, Neteller have more deposit options but, while they also have free options, such as bank transfer, Trustly and moneta.ru, other methods of deposit incur fees between 1-20%! This can depend on the bank and country, and there are varying fees for credit card use. Generally, the cost of depositing is greater when using Neteller than Skrill.
Depositing money to casinos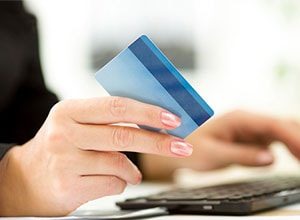 Depositing to casinos from both Neteller and Skrill is free. Around 80% of online casinos accept payment from Skrill and the same can be said for Neteller, with the vast majority of major online casinos accepting these methods, including those which you can find here.
Withdrawing money from these third party sites is also free of charge for both e-wallet providers. To withdraw money from your online casino account, all you have to do is select your e-wallet provider as your withdrawal method and enter the amount you wish to withdraw. While Neteller and Skrill do not charge for these transactions, the online casinos may, so it is worth checking before depositing your money.
Withdrawing from your e-wallet
Again, withdrawing money from both providers is simple.
Skrill
Depending on your country of residence, you can withdraw money through bank transfer, credit cards, debit cards and a Skrill card. For bank withdrawals, this takes 2-5 business days and is charged at 2.95 to a primary bank account and up to 3.50 to a secondary bank account. Credit and debit card withdrawals also cost 2.95 and can take up to 7 days. The quickest and cheapest method of withdrawing funds is the Skrill card, enabling you to make withdrawals at an ATM instantly at a cost of just 1.80.
Neteller
Neteller offer the same withdrawal methods as Skrill but also allow withdrawals to be made via a cheque. For bank transfer the cost using Neteller is 7.5 and takes 3-5 working days. A withdrawal using a cheque will take between 14 and 30 days and will again cost 7.5. These charges clearly are higher than that of Skrill. However, Neteller too have an option to use merchant sites and their Net+ prepaid master card for instant and free withdrawals.
In Conclusion…
This article was designed to compare two of the most popular e-wallets used by online gamblers. Ultimately they are both very secure, efficient and great at what they do. For me, Neteller has the slight edge, but it does depend what you're looking for in an e-wallet provider. I hope this article has been useful in helping you decide. As always, feel free to leave a comment below if you have any questions or feedback, and stay tuned for more articles!