With each new roulette version, NetEnt are making sure that players will have everything they need, in order to achieve the perfect gaming experience. In this case, we have another French roulette variation, which is simply a superb addition to their collection.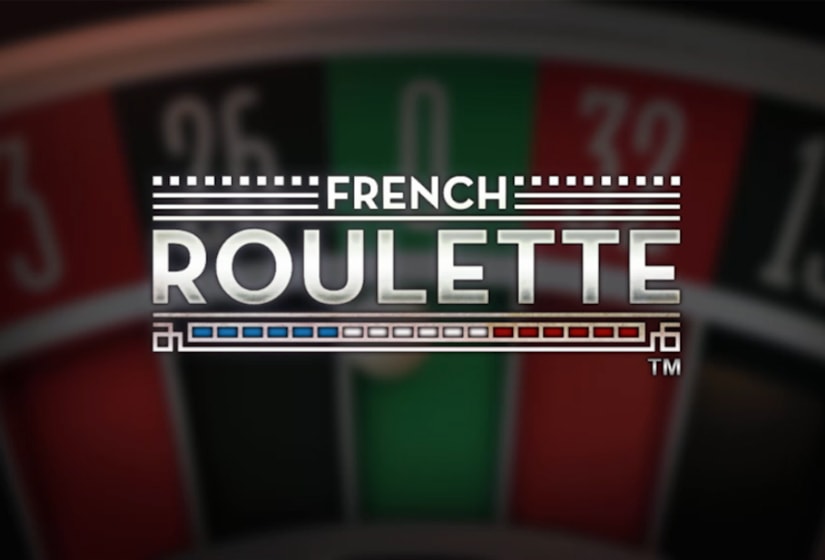 We have all witnessed at least one time in our lives a few rounds of roulette, no matter if it was in real-life or in movies, and we all have some notion of how it is played. To sum it up, it is a really simple game of guessing in which pocket the ball will land. And even though it has been around for decades it is still one of the most exciting and rewarding games for most gambling enthusiasts due to the great number of variations provided to us by different casinos.
Since the introduction of online casinos, Net Entertainment has been one of the best flash games providers in the business. Their games impress with an amazing software design and exceptional set of special features in favour of the players. Another reason why the French Roulette by NetEnt has gained so much popularity among fans is due to the fact that it is a single-zero variant, and has a low house-edge of 2.70%.

Sign Up BONUS
100% up to
$1,000
Bovada Casino
Why Bovada Casino is ranked #1:
Up to $3000 welcome bonus upon first three deposits
Well-established US-friendly brand
Top quality casino games
Extra bonuses for Bitcoin depositors

ACCEPTED
PLAYERS FROM UNITED STATES: VIRGINIA ARE ACCEPTED AT THIS CASINO

Cashback BONUS
25% up to
∞
Fair Go Casino
Why Fair Go Casino is ranked #2:
Well-established brand
Prompt payments
24/7 customer support
Wide range of casino games

ACCEPTED
PLAYERS FROM UNITED STATES: VIRGINIA ARE ACCEPTED AT THIS CASINO

2nd Deposit BONUS
25% up to
€100
EmuCasino
Why EmuCasino is ranked #3:
Up to $300 bonus upon first three deposits
Great loyalty program
Superb loyalty program
Great selection of table games

ACCEPTED
PLAYERS FROM UNITED STATES: VIRGINIA ARE ACCEPTED AT THIS CASINO

Sign Up BONUS
250% up to
$5,500
BoVegas Casino
Why BoVegas Casino is ranked #4:
Accepts players from all over the world
Great daily bonuses
Fair bonus rules and requirements
Award-winning customer care team

ACCEPTED
PLAYERS FROM UNITED STATES: VIRGINIA ARE ACCEPTED AT THIS CASINO
Table Rules and Table Limits
French Roulette is not that different from regular European roulette. In fact, the rules and the payouts are practically the same, with the only difference being that the bet combinations are written in French. And since the rules are in compliance with European roulette, the layout has 37 slots, with the numbers from 1 to 36 in black and red. Since this is a single-zero variation, the last slot is the green 0.
The minimum amount of credits a player can bet is €1 and the maximum is €500, making the game suitable for both high-rollers and casual players. If you are a roulette veteran you will notice that the payouts are the usual ones, meaning that the highest payout is 35 to 1 for a winning Straight Up bet. The rest of the payouts can be seen in the Paytable tab in the bottom left corner of the game.
The bet variations are quite similar to those in the classic version as well, the only difference being that in French Roulette they are written in French, but that should not be a problem even if you do not speak the language since there are English equivalents next to the foreign words.
| Type of Bet | Bet Payout | Bet Limits |
| --- | --- | --- |
| Straight Up Bet | 35:1 | €1 – €10 |
| Split Bet | 17:1 | €1 – €20 |
| Street Bet | 11:1 | €1 – €30 |
| Corner Bet | 8:1 | €1 – €40 |
| Line Bet | 5:1 | €1 – €60 |
| Columns Bet | 2:1 | $1 – $200 |
| Dozens Bet | 2:1 | $1 – $200 |
| 1-18/19-36 Bet | 1:1 | $1 – $500 |
| Manque/Passe Bet | 1:1 | $1 – $500 |
| Black/Red Bet | 1:1 | $1 – $500 |
Gaming Experience
The game starts with an intro of a spinning wheel animation, which looks simply immaculate. Undoubtedly, this instalment has one of the best graphic designs and 3D visuals possible for a flash game. You will be surprised by the professionally designed simplistic interface, which is perfect for the inexperienced players, who are yet to familiarise themselves with the basic rules of roulette.
When you start the game, you will notice the incredible colours and the mesmerising 3D wheel, which spins so smoothly due to the great frames-per-second ratio. You can even adjust the quality of the graphics if the game feels laggy on your device, so you can reduce the graphics quality from the settings tab, thus making the game easier to run on your device.
And after you feel ready to start betting, it is time to choose from one of the chips placed right in front of you in the base-game window. The chip value starts from €1 up to the impressive €500, which are specifically designed for the high-stakes enthusiasts.
The game feels very realistic thanks to its background music and the croupier announcements of the outcome of every spin, but if you are not in the mood, you can always turn them off from the options menu.
Special Features
There are lots of special features included in this variation of the game, making the overall gaming process even better.
As with any other recent version of roulette, the Autoplay feature is mandatory, and this game is not an exception. Players can set the Autoplay to up to 1000 spins, provided of course that they have enough credits for all spins. The mode has advanced settings allowing you to adjust Autoplay so that it deactivates after you have won a certain amount. So you do not have to worry that if you win, you will spend the freshly accumulated money.
Next is the Quick Spin option which allows players to skip the spinning animation of the 3D wheel, and get straight to the outcome, meaning that you can make more bets in a shorter amount of time.
Even if the names of the features speak for themselves, it must be added that by clicking on Favourite bets, a small window will pop up. In this window, players can save their favourite bet combinations and even rename them. And if you are not in the creative mood, there are Special bets in the very same window, with 5 pages of different bet combinations.
Conclusion
This variation of French roulette has everything a player could ask for, starting from the low house-edge of 2.70%, which is a big factor for most of its players. Then there are the numerous bets variations for the players to choose from, or you can just save your favourite bets in the game for later. If these things did not catch your attention, just wait until you see this visually stunning masterpiece, with incredibly simplistic, yet practical design and spectacular colours.
You can customise the game to fit your playing style by enabling Quick Spin or Autoplay while you are away from your device. French Roulette by NetEnt offers one of the most authentic online casino experiences, which comes closest to that in a landbased casino thanks to its realistic graphics design, audio effects, and background music.
Another advantage of this variation is that it can be played on all mobile devices and, of course, personal computers with the latest version of the flash player. It gives players the feeling of actually being in a casino, while enjoying the comfort of their homes. It is certain that every roulette enthusiast will love the game after a few spins of the wheel only.