Serious roulette players – or gamblers who want to take their roulette game to the next level – have a great deal to think about.
There's some irony to that, because the beauty of the game is its simplicity!
Though there are an endless number of possible bets and strategies, at the end of the day it all comes down to the ball, the wheel, and fate.
All the same, for recreational players who want to consider a more professional approach, it seems there is no end to the questions in need of an answer.
First of all, there's the core mathematics. Then, there's the question of which kind of table to play: French, European, or American. There are betting systems to evaluate. Beyond that, there are more individual choices that relate to a player's finances and tolerance for risk.
Somehow, though amidst all of these big questions, a relatively simple one tends to go un-asked and un-answered: is it better to bet on more numbers, or fewer?
The Heart of the Matter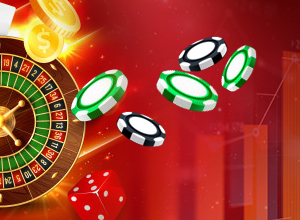 The general supposition among serious players usually favors betting fewer numbers.
Why?
Because it's relatively simple to minimize the house edge when making only even-money bets.
In other words, the most player-friendly odds available are easy to access. Specifically, these are the even-money bets (odd/even, black/red, and 1-18 / 19-36) found on the French wheel.
When average players make their bets more complex than this, they usually wind up making bets that increase the house advantage.
But this is not necessarily the case for a skilled player. For example, making a single $18 bet on 19-36 is no mathematically different from betting $1 on each number between 19 and 36.
Or to put it another way…
Betting More Numbers Doesn't Have to Mean Betting More Money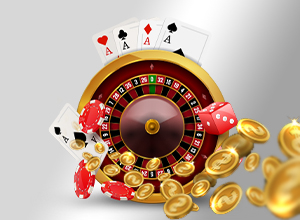 For a beginning player, it seems natural enough that betting more numbers would mean making a larger overall wager.
This is especially true when people are only making the minimum bet… as new players often do!
And every experienced player knows the ridiculous sight of a swaggering gambler who insists on making absurdly ornate bets that have no basis in mathematics or reality. Spread all over the felt, these kinds of bets often feel more like a pre-historic religious rite than modern casino strategy!
But as our previous example showed, it's possible to find and/or create scenarios where placing more individual bets is no more or less expensive than making a single one.
Let's take that example even further: suppose that, instead of betting $1 on each number between 19-36, player A bets $1 on each number 19-35. In the meantime, player B bets $18 on the even-money bet 19-36. Who has made the superior bet?
From a strictly mathematical perspective, the variation in house advantage is miniscule. Which is to say…
… there's nothing wrong with betting more numbers if it's gone about in the right way.
To put an even finer point on it, there's a right way and a wrong way to place roulette bets, no matter how many wagers one places!

Sign Up BONUS
100% up to
$1,000
Bovada Casino
Why Bovada Casino is ranked #1:
Up to $3000 welcome bonus upon first three deposits
Well-established US-friendly brand
Top quality casino games
Extra bonuses for Bitcoin depositors

ACCEPTED
PLAYERS FROM UNITED STATES: VIRGINIA ARE ACCEPTED AT THIS CASINO

Cashback BONUS
25% up to
∞
Fair Go Casino
Why Fair Go Casino is ranked #2:
Well-established brand
Prompt payments
24/7 customer support
Wide range of casino games

ACCEPTED
PLAYERS FROM UNITED STATES: VIRGINIA ARE ACCEPTED AT THIS CASINO

Sign Up BONUS
100% up to
∞
EmuCasino
Why EmuCasino is ranked #3:
Up to $300 bonus upon first three deposits
Great loyalty program
Superb loyalty program
Great selection of table games

ACCEPTED
PLAYERS FROM UNITED STATES: VIRGINIA ARE ACCEPTED AT THIS CASINO

Sign Up BONUS
250% up to
∞
BoVegas Casino
Why BoVegas Casino is ranked #4:
Accepts players from all over the world
Great daily bonuses
Fair bonus rules and requirements
Award-winning customer care team

ACCEPTED
PLAYERS FROM UNITED STATES: VIRGINIA ARE ACCEPTED AT THIS CASINO
Strategies for Betting Few Numbers
Just as there's a right and wrong way to make multiple bets, there are plenty of wrong ways to make single bets!
Remember that, on average, any individual number bet has a 1/37 chance of hitting on any given spin (or 1/38 in American roulette). In practice, this usually means that betting a few numbers means sitting through many losing spins in a row, until the number finally hits.
So a player who prefers to bet one (or only a few) number(s) should be prepared for long streaks without a win… but the wins that do hit will pay very well indeed.
As such, we recommend that players who take this strategic approach bet smaller amounts of their session bankroll per spin. When possible, such players should bet no more than 1% of their bankroll per spin.
Those who make larger bets on fewer numbers, gamblers can and will run through their entire session bankroll before the win arrives!
Strategies for Betting Many Numbers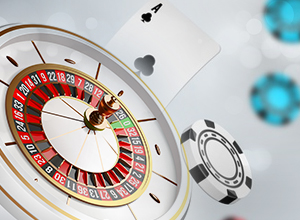 If you suppose that the strategy for betting more numbers is the inverse of the above strategy for betting fewer numbers…
…you are absolutely right!
Betting many numbers is generally considered a more conservative strategy. This is not because the odds are necessary safer, but because wins will occur more frequently (and be smaller in size). As such, bets needn't be quite so small relative to the total session bankroll.
Remember that even-money bets offer lowest house advantage in the game. Bets that approximate their value are more favorable to players than more baroque ones.
The Verdict: Which is better?
At the end of the day, the choice between betting fewer or many numbers comes down not to a question of house edge or bankroll size, but one of variance.
(This is a central concept in gambling, and especially relevant to slot play. For those who want to know more, our excellent Sister Site Latest Casino Bonuses has a stellar explanation.)
This is another way to say that there's no one right answer to this question!
Bets of many or fewer numbers can be played to advantage. Whichever way you choose to play, make sure that your bets are in keeping with good overall strategy, and that you're playing within your means.
So long as those two conditions are met, there's no wrong way to enjoy the game of roulette. Happy gambling!