Many serious online casino gamblers delight in the finer points of strategy.
Call them the students of roulette.
They read articles (like this one) to unearth subtle ways of decreasing the house edge, from strategy to table selection to mathematics to betting style.
But in the heat of the moment, when the wheel is spinning and the bet sizes increase and the adrenaline is pumping…
… do they always bet with the same amount of cool discipline as their scholarly articles indicate?
Like it or not, temperament has a lot to do with how players actually behave while gambling. It's well and good to know the "right" way to play roulette. Those can both know the right play and keep their emotions in check are the real masters of the game.
The Challenge
It's worth remembering from time to time that, while roulette is a game of chance, it's not being played by the bettor alone. He or she has an adversary: the house itself!
The casino wants them to surrender as much of their bankroll as possible, as often as possible. And they structure all kinds of traps, incentives, and suggestions to get players to go against their better (bettor?) judgement.
Two Kinds of Advantage Play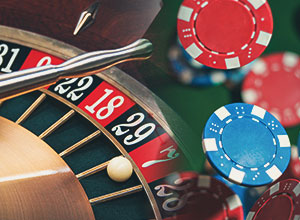 As previously stated, a player who 1) knows how to play the game so as to maximize their own edge against the house and 2) has the wherewithal to stick to their strategy in the heat of the moment is a casino's least favorite kind of player.
Let's call him or her an advantage player. Not because they enjoy an advantage over the house, but because their strategy and execution minimizes the house edge… which gives them the best advantage possible.
What does such a player look like at the table?
They most likely bet the table minimum, favoring the even-money bets and taking plenty of pauses. After an hour or two, possibly after a decent win, they take their chips and call it a day.
Casino's don't make much money on players like this. Are they welcome on the gaming floor? Absolutely! But the house won't hunger for their patronage the way they will for another kind of player.
On the other hand, let's consider what the house's dream player looks like… one who maximizes the house advantage rather than their own.
Such a player might stride up to an American roulette table, then proceed to make big wagers on the five-number bet over and over again, playing for four hours or more with few pauses.
To casinos, these players with a wilder betting style are as good as an ATM.
(Note: does a player who bets more have a greater chance of a big payout than one who bets the minimum? Of course! But over time, if every guest played this way, the casino would make a killing… whereas, if everyone played it safe, maximizing their own mathematical advantage, the casino's profit margins would be slim indeed.)

Sign Up BONUS
100% up to
$1,000
Bovada Casino
Why Bovada Casino is ranked #1:
Up to $3000 welcome bonus upon first three deposits
Well-established US-friendly brand
Top quality casino games
Extra bonuses for Bitcoin depositors

ACCEPTED
PLAYERS FROM UNITED STATES: VIRGINIA ARE ACCEPTED AT THIS CASINO

Cashback BONUS
25% up to
∞
Fair Go Casino
Why Fair Go Casino is ranked #2:
Well-established brand
Prompt payments
24/7 customer support
Wide range of casino games

ACCEPTED
PLAYERS FROM UNITED STATES: VIRGINIA ARE ACCEPTED AT THIS CASINO

2nd Deposit BONUS
25% up to
€100
EmuCasino
Why EmuCasino is ranked #3:
Up to $300 bonus upon first three deposits
Great loyalty program
Superb loyalty program
Great selection of table games

ACCEPTED
PLAYERS FROM UNITED STATES: VIRGINIA ARE ACCEPTED AT THIS CASINO

Sign Up BONUS
250% up to
$5,500
BoVegas Casino
Why BoVegas Casino is ranked #4:
Accepts players from all over the world
Great daily bonuses
Fair bonus rules and requirements
Award-winning customer care team

ACCEPTED
PLAYERS FROM UNITED STATES: VIRGINIA ARE ACCEPTED AT THIS CASINO
The Dark Side of Comps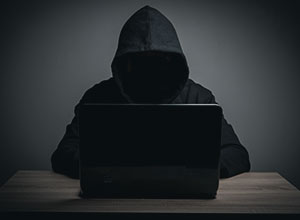 Believe it or not, the casino industry has adopted the ethos of the 'big data era' exceedingly well. They use loyalty cards and rewards programs (themselves often a big advantage for players) to track not just how much a player bets on average, but how long they tend to play the game.
Knowing that they want players to continue to place bets for as long as possible, they then structure their rewards programs accordingly.
Free food and drinks? That will encourage players to stay in house for their meal, instead of exiting the premises.
A free night in the hotel? Well, that just means you can spend another day at the tables!
Complementary chips? Where else would one use those than at the tables… and if more of your money just happens to follow those free chips into the casino's coffers, so be it!
Whose Action?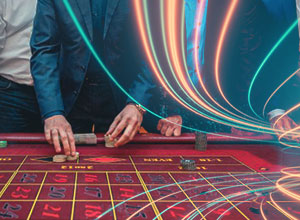 Many players say they love the "action" of casino gaming. By this they mean they love the thrill of big bets, bankroll swings, and adrenaline pumping in their veins.
In other words, the emotional side of gambling is what does it for them.
Believe it or not, casino management thinks of these individuals as "action players" too. Because they generate a lot of profit (or 'action') for the house!
The more a player lives for the emotional side of the game, the stronger the house's position becomes. Remember that casino management doesn't make any choices based on their feelings… they're going by data alone.
The house knows very well which kind of players will earn them the biggest profit. If a player rants and rages, complains, or speaks rudely to a dealer or pit boss, it makes no difference to their bottom line.
This is one case where actions based on emotion can really undermine a player's success at the tables. And more often than not, that lack of emotional discipline is expressed not in one or two big bets, but in extra hours (or days) spent gambling.
Casinos want you get emotional!
Time and Temperament
It's normal for different players to have different temperaments. Some gamblers will naturally have a more aggressive style, others a calmer one.
But hotter players not only tend towards a more emotional style of play… they're also more likely to be influenced by circumstances to play for a longer period.
Worst of all, if they find themselves losing, they may increase the size of their bets, hoping to get back up to even! That's how the really big losses happen.
The moral of the story is: don't be an action player, no matter how much fun it is.
Be an advantage player. And let the advantage be your own!