Aiming to push the limits and create a more unique atmosphere, studios come up with various ideas on how to design some classic casino games. Placing some commonly seen elements in a new perspective can result in an utterly upgraded experience like the one Realistic Roulette can provide.
So, which features make this Realistic Games' release so special?
On the first look, it's just another traditional red & black wheel with the standard 37 numbers from 0-36. But, the key is in 3D view, and more than fine RTP of 97.30-98.65%, which altogether results in quite an immersive and, yes, realistic, experience.

Sign Up BONUS
100% up to
$1,000
Bovada Casino
Why Bovada Casino is ranked #1:
Up to $3000 welcome bonus upon first three deposits
Well-established US-friendly brand
Top quality casino games
Extra bonuses for Bitcoin depositors

ACCEPTED
PLAYERS FROM UNITED STATES: VIRGINIA ARE ACCEPTED AT THIS CASINO

Cashback BONUS
25% up to
∞
Fair Go Casino
Why Fair Go Casino is ranked #2:
Well-established brand
Prompt payments
24/7 customer support
Wide range of casino games

ACCEPTED
PLAYERS FROM UNITED STATES: VIRGINIA ARE ACCEPTED AT THIS CASINO

2nd Deposit BONUS
25% up to
€100
EmuCasino
Why EmuCasino is ranked #3:
Up to $300 bonus upon first three deposits
Great loyalty program
Superb loyalty program
Great selection of table games

ACCEPTED
PLAYERS FROM UNITED STATES: VIRGINIA ARE ACCEPTED AT THIS CASINO

Sign Up BONUS
250% up to
$5,500
BoVegas Casino
Why BoVegas Casino is ranked #4:
Accepts players from all over the world
Great daily bonuses
Fair bonus rules and requirements
Award-winning customer care team

ACCEPTED
PLAYERS FROM UNITED STATES: VIRGINIA ARE ACCEPTED AT THIS CASINO
Specific Rules and Table Limits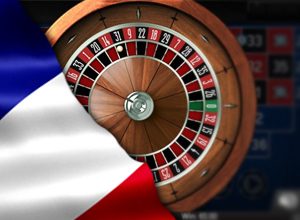 Those familiar with either European or French Roulette will have no problems understanding this one as the rules are quite similar. The layout on this one comes with 37 pockets, displaying numbers from 1 to 36, half of them in red color and the other in black. The last slot represents green zero.
This game comes with above the average RTP for roulette, and you surely wonder- why is that so?
The "secret" lies within La Partage. In case you are not quite familiar with this rule, allow me to explain it in the shortest way possible.
It defines that…
…every time you bet on an even number and the ball lands on the green zero, you will lose only half the amount of money you placed as a bet. This rule is one of the favorite ones among the players as it can cut the house edge on even-money bets down to 1.35%.
Moreover, all the Even Chance bets are featured as well, like Red/Black, 1-18/19-36 and Odd/Even return half of the stake. You can also find other standard bets like Straight Up, Split, Single Line, Zero Treble, Zero Corner, Double Line, Corner, Dozen, Column and Even Chance.
As you have probably noticed…
…there are no other symbols except the numbers. However, the versatility of bets is available and they have different payouts. Here's how it looks:
Straight Up: x36
Split: x18
Single Line and Zero Treble: x12, respectively
Zero Corner and Corner: x9, respectively
Double Line: x6
Dozen and Column: x3, respectively
Even Chance: x2
As for the betting options…
…the chips come in the following values- £0.2, £1, £5, £25, £100 and £500. Once you select the desired one, click on one of the betting areas on the table to place the bet. If you want to increase the bet amount, you can do so by clicking repeatedly on the same spot.
When you finalize your choice, the next step is to spin the wheel and this is done on the triangular "Play" button. If the ball lands on your chosen number or set of numbers, you score a prize according to the Paytable.
Graphics and Overall Player Experience
Graphics are sharp and crisp, and coloration is quite moderate, which means there are no distractions that can bother one while playing. In addition to this, the intuitive and easy-to-navigate interface give players a full insight of every corner of the table and every single aspect of the game throughout the entire session.
As the game is filled with so many options…
…it comes as natural that it will deliver quite an immersive gameplay, full of twists and dynamic moments. With so many featured commands and possibilities, a player is given extensive control over the types of bets, combinations, which is what I like about it the most.
Special Features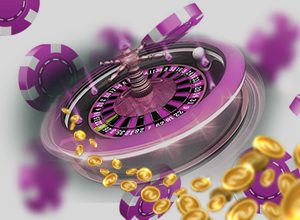 I need to point out one thing. This game is originally crafted by Realistic Games, but as a result of strategic collaboration with Microgaming, it's available to the gigantic studio's array of operator partners and players for the very first time.
Thanks to the wealth of modern technology…
…implemented in this title, it's more than expected that it will provide a superb gaming experience. To start with an immersive 3D environment, which significantly contributes to creating a realistic impression of traditional establishments.
Just to point out, this is the supplier's first 3D table game. It can also be played in 2D, and the mode is easily switched by clicking on a green icon on the left-hand side at the bottom of the screen.
Then, there are land-based ball spins to recreate the real-life experience. It's another proof that the studio is dedicated to creating player-centric and top-performing content.
Also…
…there are several additional options, or command buttons, as you wish, which can diversify the gaming session additionally. Those include:
X2 button- This option allows you to double all the bets.
Undo Button- With this one, you can undo the last move/action.
Clear Button- Thanks to this one, you can erase/clear all the bets placed.
Rebet- If you want to repeat the previous round, this is the option to make it happen.
Also, there's a small highlighted number at the bottom of the screen, and if you click on it, you can view the recent number history. When you click on the small white tower, you can see the details of your last bet.
Summary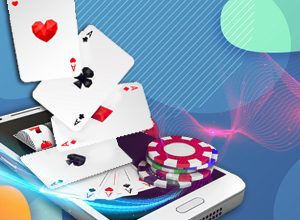 When you have a game coming from one of the most popular providers whose portfolio encompasses various sorts of games and it is featured on the platform of the major producer in the industry, it's more or less expected that it's going to be a noteworthy one.
What I particularly like about this one is…
…that it features several important elements which differ it significantly from the rest of the titles available in this category. Also, it is optimized not only for desktop, but for phones and tablets as well, and it comes in English and Chinese.
All in all, I can conclude that it provides a well-rounded experience for all types of players. It is suitable for those who have just started exploring the endless universe of roulette games, as well as for those who are interested in polishing and upgrading their skills.