To be successful at roulette, it's strongly recommended to use a good strategy, or system, to help you manage your bets and plan them to ensure that you manage your bankroll and make a return on your investment.
Roulette's one of the classic of classics: a casino game that people immediately think of when they're picturing a traditional casino. The advent of online gambling has only intensified that popularity.
Now, instead of having to get all dolled up for a night on the town, you can play roulette from your home or even on the go. Any device that connects to the internet allows you to experience your favorite games as never before.
It's not just about being able to play on the computer, tablet, or even your phone—it's about the variety available. While roulette variants retain the same rules as they always have, online versions have new graphics, new gimmicks, new bonuses—it's a brave, limitless new world out there.
One of the universal elements of being an online gambler—especially a responsible online gambler—is making sure that you're managing your bankroll effectively. It's not only about setting some money aside for online gambling; it's about making sure that you also have enough money to create a sustainable budget for the rest of your life too.
Having a set budget ensures that you remember what's most important in your life while still making time and money for your favorite hobbies and methods of relaxation. It might seem like a daunting task, but with a couple tips and tricks you'll be well on your way to managing your cash in a way that fits for you and your lifestyle.
Create A Basic Budget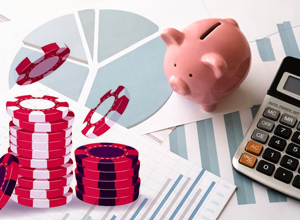 Okay, so let's be honest: this first part doesn't just pertain to responsible roulette, or even general gambling; it's important for living a comfortable life in general. Having a basic, sustainable budget will help you in every way. It's tempting to just let it kind of "take care of itself" and hope that everything works out, but that's truly not a good decision.
So let's start easy: the first thing to do is to make a list of all of your monthly expenses. Don't cheat! List absolutely everything, from your rent or mortgage to student loan payments, to credit cards, to such innocuous expenses as eating out or the occasional coffee.
If you're not sure how much you spend per month on a specific item, estimate—but estimate a little high. That way, you're not caught unawares at the end of the process. Make sure that you're adding a little for savings and/or investments, too. This should never count as money you "still have," but always as money you've "spent."

Sign Up BONUS
100% up to
$1,000
Bovada Casino
Why Bovada Casino is ranked #1:
Up to $3000 welcome bonus upon first three deposits
Well-established US-friendly brand
Top quality casino games
Extra bonuses for Bitcoin depositors

ACCEPTED
PLAYERS FROM UNITED STATES: VIRGINIA ARE ACCEPTED AT THIS CASINO

Cashback BONUS
25% up to
∞
Fair Go Casino
Why Fair Go Casino is ranked #2:
Well-established brand
Prompt payments
24/7 customer support
Wide range of casino games

ACCEPTED
PLAYERS FROM UNITED STATES: VIRGINIA ARE ACCEPTED AT THIS CASINO

2nd Deposit BONUS
25% up to
€100
EmuCasino
Why EmuCasino is ranked #3:
Up to $300 bonus upon first three deposits
Great loyalty program
Superb loyalty program
Great selection of table games

ACCEPTED
PLAYERS FROM UNITED STATES: VIRGINIA ARE ACCEPTED AT THIS CASINO

Sign Up BONUS
250% up to
∞
BoVegas Casino
Why BoVegas Casino is ranked #4:
Accepts players from all over the world
Great daily bonuses
Fair bonus rules and requirements
Award-winning customer care team

ACCEPTED
PLAYERS FROM UNITED STATES: VIRGINIA ARE ACCEPTED AT THIS CASINO
Add all of the items up: this is how much you're spending per month.
Now, add up all of your income sources. For some people, this is as easy as a monthly salary; for others, make sure that you're considering ALL of your predictable income. Don't count incidental cash windfalls, such as bonuses—keep those as, well, bonuses. When they happen, it's nice to have a little extra room. You should never depend on a bonus or a job that isn't solid; you should just keep them as "helpful extras."
Subtract the amount you're spending per month from the amount of money coming in. If you have less coming in than you have going out, there's already a problem and you should adjust your expenditures to create a gap between how much you're spending and how much you're earning.
When creating a budget for gambling, there are two ways to go: you can either take some of the money left over after paying your bills and setting aside money for incidentals, or you can take it from your pre-established "entertainment" budget. Once you've decided what will work best for you, add the money you'll be gambling to your expenditures.
Remember: always consider money you're gambling as "spent." That way, if you lose, you'll never find yourself in a bind.
There isn't a "best way" to budget. Everyone's different and your needs may differ. The important thing is to have a roadmap for what will work best for you and your family before you start playing roulette.
If you've been playing without a budget, no worries: it's never too late to start making responsible financial decisions. Good for you!
Have You Considered a Spreadsheet?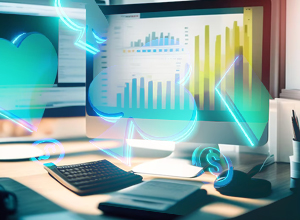 Ahh spreadsheets: every accountant's favorite tool; the bane of existence of the general public. And yet! Used wisely, their power will shock and impress you WHILE making your life significantly easier. Trust us; it's worth the try.
Once you have your budget written out, consider transferring all the information to a spreadsheet. This way, you can quickly and easily adjust the numbers as they fluctuate from month to month—and track them as they do so.
It shouldn't just be about your budget though. We also highly recommend tracking the bets you're making with the cash you've set aside. Part of playing Roulette in a smart and sustainable way is to use as many strategical tactics as you can.
It's a little-known secret: many consider roulette to be purely a game of chance, but there are absolutely roulette strategies to make sure the odds are ever so slightly more in your favor.
Keeping track of the bets you make on a spreadsheet is a great way to find patterns and determine what's working best for you. You can (and should) even categorize the bets you're making—and their results—by the site on which you're playing. It's possible that one strategy might work better on one site than another.
This is also (and especially) valid in traditional brick-and-mortar casinos, where miniscule physical differences in the wheel itself might lend themselves to putting more cash in the pocket of an astute observer.
With a spreadsheet method, you can add this extra windfall to your budget and use it to play longer without breaking the bank: always the goal!
Are You Taking Advantage of All Resources?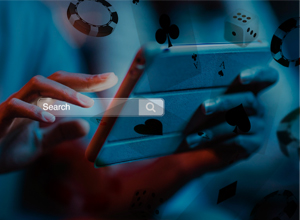 When it comes to finding a little extra cash to extend your playtime, one of the biggest mistakes made by amateurs and professionals alike is to not take advantage of all the resources you have available to you.
This isn't your fault! It takes a bit of attention to detail to really make sure that you're on the right track and benefitting from every avenue you can.
The first path is especially relevant to those who play online: online bonuses are one of the easiest ways to extend your budget and play more roulette. No-deposit bonuses, sign-up bonuses, and holiday bonuses (just to name a few) are some of the most obvious bonuses you can earn simply by choosing to play on the computer or an app rather than in a traditional casino.
It's not just about the free cash either—it's also all about the free spins. Free spins are another great way to experience the rush you're looking for without affecting your budget.
Be sure that you're always up to date with the latest terms and conditions of the site on which you're playing. Many sites have policies that range from strict to downright predatory—and you always want to be careful with your money before depositing.
Connect With Your Community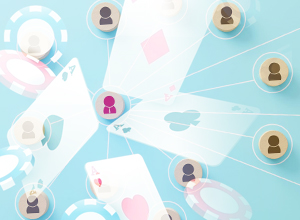 One of the greatest resources you have in your corner is your community. Online gamblers are notoriously vocal as soon as something goes wrong, a site has suspicious vibes, or a previously trusted site has a change that makes it less than ideal.
There are even communities specifically for roulette players. They'll keep you up to date on the positives as well as the negatives. New games, new opportunities, bonus codes, free spins—the possibilities to extend your budget are endless and the online gambling community will keep you in the loop about all of it.
It's also a great way to make the transition from thinking of roulette as a solitary activity to being among friends. Live chat features are a great way to communicate with other players and trade roulette tips, tricks, and strategy that makes for more dynamic, interesting gameplay.
Your fellow gamblers will also have your back: as soon as someone shows the signs of gambling addiction, they'll be able to direct you to resources that can pull you back from the brink and keep you safe. Gambling is always better (and safer) when you're playing with a group of people, even in a game that's necessarily for only one player at a time.
Roulette also has the advantage of not being a competitive game, like poker. This makes it easier to make friends and trade ideas—no one's at risk of losing out. When one person contributes to the group, it becomes better for all. Everyone can keep control of their budgets together and have fun doing it.