Using Neosurf for your next online casino roulette experience is bound to be that much better if you are aware of the exact advantages and disadvantages of the service, as presented below, along with other general info on the banking method:
Originally founded in France…
…this prepaid card company rapidly spread out and expanded its territorial coverage to other major markets globally. Nowadays, it is an accepted payment method across the online retail and e-merchant segment, providing reliable, accessible and convenient payment processing services as far as Australia and New Zealand.
The company that owns this solution, Neosurf Card SAS, is running the business from their France-based headquarters thanks to a well-developed and trustworthy group of partners. After all, it was predominantly thanks to the appointed mediator, the company Xalt Pay LTD that they were able to set up their specific Neosurf Authorised Resellers network (NARs).
Thanks to it, interested individuals can look up a location from the finder tool on the official website of the service and take to the nearest kiosk or other retail point to get their card. Neosurf prepaid cards are popular among online roulette players in particular due to their specific nature and the multiple advantages they provide due to it, as illustrated in the following section.
Advantages of Using Neosurf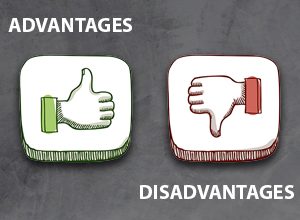 Neosurf is a prepaid voucher service…
…which draws the main distinction between it and the bulk of online payment services, for online casinos in particular. This means that the voucher card is bought with a predetermined amount of funds on it, specifically the one you choose and pay at the spot where you're getting your card.
Therefore, it minimizes the risk of overspending drastically, especially in comparison to payment methods such as credit cards and e-wallets. After all, you can always spread your credit a little thinner, or simply top up your e-wallet before continuing with the gambling experience. For Neosurf voucher users, the action stops where the money does, since it cannot be refilled.
Neosurf users will experience benefits in terms of security as well…
…both due to the sole nature of the service and their dedication to legal compliance, regulatory measures and industry standards. The prepaid voucher solution can be purchased at a range of retail points or at any of the NARs venues, meaning that individuals have all but to go up to the salesperson and ask for the card of their preferred value. The fact that they can pay in cash and aren't required to share any personal information with the remaining parties involved is certainly a major advantage.
Still, the card is further protected by the unique code that bears all its information, as well as the encryption certificates keeping each transfer safe in the background. It has met all necessary rules posed in the Electronic Money Regulations 2011, and is authorized and licensed to operate by the reputable UK Financial Conduct Authority. As a fully legal and regulated Authorized Electronic Money Institution, it provides one of the most secure payment processing services available online.
While all this may come a bit too technical at times, the Neosurf team has additionally made sure that the front of the service is always intuitive and easy to interact with. The site is easy to navigate and the entire payment processing procedure is even easier to go through.
The addition of countries…
…to their list of accepted jurisdictions made the service all the more advantageous, since more and more interested users gained access to it. Language options increased as well, from a single version in French to a fully fledged website and service in Italian, Spanish, English, Dutch, Polish, Chinese, Greek and German, among others.
Disadvantages of Using Neosurf
All the while…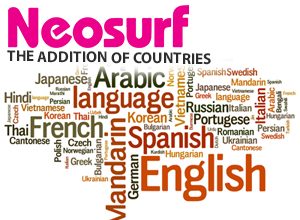 …as our sister site Casino News Daily has pointed out, Neosurf still remains largely limited in the number of countries it covers. In comparison to other services of the same or similar type, this prepaid voucher is still far from international, which is discouraging for many interested casino and roulette players worldwide.
The fees could also be seen as a disadvantage, as scarce as they are. The service hardly charges its users for any of the operations they've requested, but when it comes to specific transfers, there may be some fees attached. While this may not be too much of an inconvenience for an avid enthusiast who has been playing online casino with this method for years, but it may come as a bit unsettling for one that hoped they had finally found the 100% free of charge payment method.
How to Use Neosurf at Online Casinos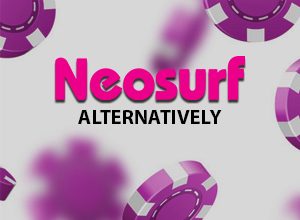 Despite the differences in opinions regarding the service, its popularity among online roulette players and across online casino sites in general is practically undisputable. The voucher service has a simple and straightforward way of use – after all, its intuitive design is actually one of its strongest suits.
In order for interested players to get a chance…
…to enjoy online gambling action with Neosurf, they first need to learn how to gain access to it. The first thing to do is to check if residents of your country are eligible to make use of the service. If the country is included in the list of available territories, simply select it and look at points of retail where you can buy your voucher using the finder tool. With Neosurf's global network of representative establishments through its partnership with NARs, interested individuals shouldn't have a hard time finding a suitable location nearby.
Alternatively…
…users can choose to buy their voucher online by registering for a MyNeosurf account. This option is a bit different from the first one in that the interested player would need to share personal information in order to set up their account. What is more, in order to perform the purchase, this person would need to choose a suitable banking method (bank account, card, e-wallet or the likes) and get the voucher online. The sole difference between this way of acquiring your voucher and the previous one lies in the absence of an actual card.
Still, users get an email with the unique ten-digit code that identifies the card's details, the amount of funds on it and the transactions that have been performed with it. So, they can still buy the card and use the respective code they have been provided with, even though they don't hold an actual card.
In this line of thought, it is important to know the different types of cards that you can get:
Classic Neosurf – This is the initial form of the voucher card, available in the standard amounts that have been offered by the service since its establishment. This card is eligible in amounts up to €250, or the suitable equivalent in any of the eligible currencies;
Minor Neosurf – This type of Neosurf voucher card is specifically offered for that portion of the user pool that only need this voucher for a set payment of a small amount. Minor Neosurf vouchers come in values of €10 and €20, for those that haven't found as wide use of the card.
Either way, both of these card types are available for purchase through any of the options, along with a third option – the NeoCash Prepaid MasterCard. This is a card that is connected to the voucher balance, and while it is issued by Neosurf, it can be refilled for a change. Bear in mind that you would most likely need to hold a MyNeosurf account to enjoy the advantages of the NeoCash, including its acceptance rate at every location that accepts MasterCard, which is practically everywhere.
Neosurf Online Casino Deposits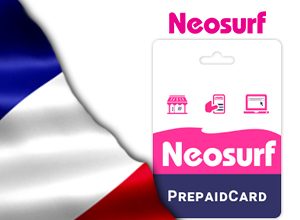 Before getting started with the online casino deposits, make sure that you have everything you need. Check for the voucher's availability as a payment method at your chosen online casino site, and double-check for the voucher PIN if necessary, just to have it all in order.
Once it's all set up and good to go, online casino players have all but to access their own player account by logging in and heading straight for the Banking page. Here, they will be able to choose and select the Neosurf logo out of the listed options, which will cause a pop-up window to open.
Fill in the required details…
…in the pop-up window, including the amount you would like to deposit to your online casino account and the voucher code in the set format 1234-567-890. Remember that you are able to use your card more than once, so unless you need it, there is no reason to deposit the whole voucher amount straight into your player account. This further ensures a safer and more player-friendly and financially sustainable environment.
Neosurf Online Casino Withdrawals
So far, there hasn't been a casino operator…
…willing to list the Neosurf voucher as an eligible withdrawal banking method, despite the fact that the site has a video tutorial for payment processing in both directions. The most common alternatives in this case include choosing a different banking method, or linking your e-wallet to the voucher.
With a number of e-wallets accepting Neosurf as a funding option, and the same ones enabling casino players to deposit and withdraw from their respective accounts, there is an option for interested users to cash out into their e-wallets, and take the funds from there. While this may come as a slight inconvenience, it is the smoothest solution they've come up with so far.
Fees for Using Neosurf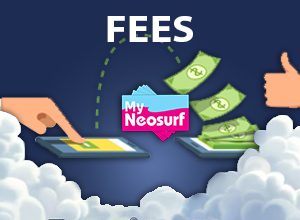 The guys at Wizard of Odds pinpointed the matter of fees as a potential turnoff for players and users alike. Neosurf generally promises a cost-free gameplay experience, so even the slightest charge may cause users to revalue their satisfaction with the service.
As it stands…
…the service has not listed any charges for the general operations, such as funds transfer that it performs. They have noted the currency exchange matter as a crucial consideration since players wishing to play in a different currency than the one they have on their voucher may suffer some minute losses. Nevertheless, this is solely due to the exchange rate, and not resulting from any charges that the service itself may impose.
Security of Neosurf
Security has already been discussed as one of the voucher service's major advantages. Those looking to avoid sharing any information with online operators or businesses when making their payments will definitely get a thrill out of this banking method. Just make sure to find an eligible retailer point and purchase the voucher with the code in cash – you can leave up the rest to the service to handle.
The company's dedication to regulatory compliance…
…is just as praiseworthy – they are regulated under the Electronic Money Regulations 2011, and licensed by the reputable UK FCA. And with the highest protection and encryption certificates employed as well, Neosurf's users are sure to be putting their funds in safe hands.
Making Payments with Neosurf on Mobile Devices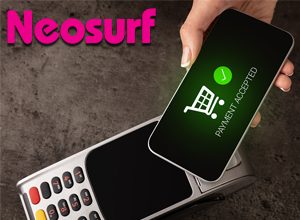 Neosurf is essentially a voucher…
…a prepaid card if you will, which means that it does not necessarily require any download on a specific device, be it desktop, laptop or mobile. All you have to do to use this payment method via your smartphone is pick a casino with your favourite roulette titles where you can deposit funds using this service.
For those members of the user pool that have their own MyNeosurf account, there is the added option to download the software for the respective mobile device OS and get all the available functionalities.
Conclusion
All in all, Neosurf is still a relatively young and prospective online banking method. It hasn't been long since the service expanded their available territories, which had them working on customization in order to adapt them to the respective needs of the target audience.
So far…
…the French-based prepaid voucher company has been working hard and fast to achieve high satisfaction levels among their user pool, and they don't seem to be likely to stop anytime soon. For those eligible to use the service, it is best to try and see for yourself, while the rest wait it out to have their country included in the list.