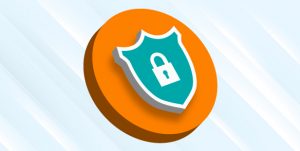 The purpose of this Privacy Policy is to disclose how Roulette Vision manages and governs the personally identifiable and not otherwise publicly available information collected from its users in accordance with the global markets served, including the region of Europe regulated by the General Data Protection Regulation (GDPR).
Roulette Vision will be referred as "Website" while Privacy Policy shall be addressed as "PrP"; the terms "we", "our", and/or "us" represent Roulette Vision while the term "you" refers to any individual visitor of this Website.
The PrP applies solely to the information gathered during your present, past, future or any use of this Website in line with the Website's Terms & Conditions and Disclaimer. The PrP does not cover or govern operations of Third Parties nor content of their websites nor actions of their employees, associates, and/or affiliates.
Collection and Usage of Information
The Website can be accessed and used with no registration and without having to provide us with any personal data. You also may or may not be required to provide personal information to us when using the content of this Website by visiting pages and/or entering optional promotions and/or other forms of online engagement.
Your information may be combined with those acquired from our business partners and/or other websites that are part of our network.
The mandatory personal information required for comments on this Website includes your name and email address, while a website is optional.
Our server records information from your browsers such as your IP address, cookie information, and your page request.
We may use your personal information in compliance with your preferences and/or interest in content published on this Website and use them in newsletters, direct mailing and/or customization of the content presented to you as a means to improve your experience and/or anonymous reporting for internal and external clients, including research purposes.
Google Analytics is used to monitor traffic on this Website including proprietary tools for marketing research and demographics. Information about the usage of your data by Google Analytics and how you can opt-out are governed by Google Privacy Policy.
We shall retain your personal data for as long as reasonably necessary to serve the purposes of your visits to the Website and/or in accordance with our T&C including but not limited to accounting and/or legal and/or tax requirements. Once your personal data are no longer needed and/or required we shall ensure they are either securely deleted.
Disclosure and Sharing of Information
Your personal information shall not be shared with any Third Party unless the following circumstances and/or events occur:
If you requested a product or service from us, we are required to provide the information to the partners who either have a confidentiality agreement with us or work on our behalf. Your personal information may be used by these companies and/or mailing application providers to help us convey information from us and our marketing partners to you, but they do not have any rights to share such information independently;
In case of our mandatory response to court orders, subpoenas and/or legal processes requests and regulatory inquiries from an international or domestic law enforcement body and/or agency;
In the event of an investigation, prevention and/or combating terrorism, potential threats to the physical safety of any persons, suspected fraud, violations of our Terms and Conditions, or as otherwise required by international or national law and regulations;
In case of an acquisition or merger, in which case you shall be notified before your personal information is transferred to a new ownership group, hence becoming subject to new privacy policy;
Your view or interaction with a personal information-based targeted ad in your browser, potentially displayed by us, as in that case you are consent with the possibility that the advertiser may assume you meet criteria defined to present the ad. Regardless, we do not provide any personal information to the advertiser. Advertisers cover various industries including but not limited to casinos, merchants, and travel services.
Cookies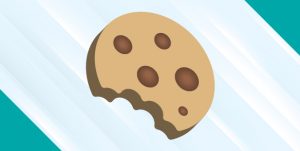 We may set and access our cookies on your computer. Cookies are information generated by a website and stored on your access device such as a computer, smartphone, and/or tablet by your web browser.
By using the Website you agree to the usage and storage of cookies on your device.
We use cookies to recognize your activity and preferences while navigating the Website in order to improve your overall experience. The majority of browsers automatically accept cookies although users may manage cookies in browser settings without compromising the ability to browse the Website.
We may also use cookies to identify clicks on affiliate or Third Party links throughout the Website and/or newsletter, emails, and other direct mailing vehicles. Third party cookies are not subject to this privacy policy.
We use a different type of cookies for purposes necessary in technical terms and/or stored and used for a certain period of time and/or places and stored by a Third Party.
Security and Confidentiality Policy
Access to your personal information is limited to our staff members which are required to access them in order to perform job-related duties and/or operations and/or provide you with services and/or content of this Website. We ensure your personal information is password protected and safeguarded with physical, electronic, and procedural measures in line with industry standards and/or national laws and regulations. We use SSL encryption for data transmission protection in certain areas.
Privacy Policy Updates and Changes
We may make changes to our PrP. In the event of significant updates directly related to the handling of your personal information, you shall be notified by your email address in case you have provided us with such information while other means of notification include update notice displayed on this Website. Otherwise, you are advised to visit this page periodically.
Inquiries and Comments
Regarding all inquiries, comments, suggestions, or to request the removal of your information from this Website, please contact us here.