Roulette Pro is the game which will provide any online player with the best gaming experience that can easily be compared to the one which any landbased casino can give.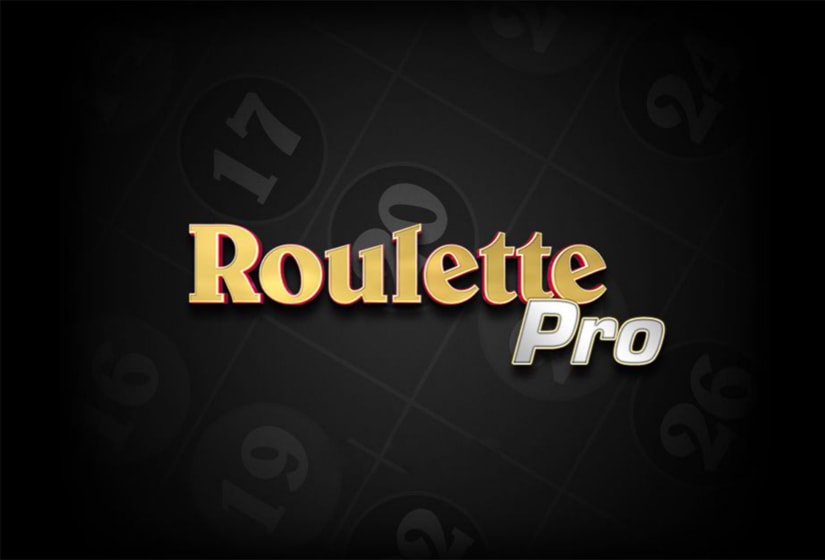 With more and more gamblers who choose to bet their money online, web table games are not what they used to be. When it comes to high-quality graphics and an exciting roulette experience, Playtech is definitely one of the best gaming providers who can easily achieve great results.
With this variation of roulette, players can enjoy a game which comes pretty close to the classic European version. Gamblers who dive into this thrilling adventure will see that they can have just as much fun at home as they do in any landbased casino. Sometimes betting online has even more perks than playing in a real-life casino. Try Roulette Pro and you will be able to enjoy a game of roulette which will amaze you with realistic graphics and plenty of wagering options.

Sign Up BONUS
100% up to
$1,000
Bovada Casino
Why Bovada Casino is ranked #1:
Up to $3000 welcome bonus upon first three deposits
Well-established US-friendly brand
Top quality casino games
Extra bonuses for Bitcoin depositors

ACCEPTED
PLAYERS FROM UNITED STATES: VIRGINIA ARE ACCEPTED AT THIS CASINO

Cashback BONUS
25% up to
∞
Fair Go Casino
Why Fair Go Casino is ranked #2:
Well-established brand
Prompt payments
24/7 customer support
Wide range of casino games

ACCEPTED
PLAYERS FROM UNITED STATES: VIRGINIA ARE ACCEPTED AT THIS CASINO

2nd Deposit BONUS
25% up to
€100
EmuCasino
Why EmuCasino is ranked #3:
Up to $300 bonus upon first three deposits
Great loyalty program
Superb loyalty program
Great selection of table games

ACCEPTED
PLAYERS FROM UNITED STATES: VIRGINIA ARE ACCEPTED AT THIS CASINO

Sign Up BONUS
250% up to
∞
BoVegas Casino
Why BoVegas Casino is ranked #4:
Accepts players from all over the world
Great daily bonuses
Fair bonus rules and requirements
Award-winning customer care team

ACCEPTED
PLAYERS FROM UNITED STATES: VIRGINIA ARE ACCEPTED AT THIS CASINO
Specific Rules and Table Limits
Since Roulette Pro is a variation of European roulette, the rules of the game are quite simple and well-known to most players. Here, we also have 37 sockets on the wheel which make the chances of winning higher, especially compared to the ones of American roulette. The numbers which alternate in black and red go from 1 to 36 and there is also an additional green 0.
Since Roulette Pro is based on the rules of European roulette, the house edge is 2.70%. The lower house edge is definitely a big advantage which many online gamblers appreciate. The minimum bet that one player can place on the table is $0.50 while the table maximum is $3000. Keep in mind that the table limits may vary depending on the online casino which you choose to play the game at.
To make sure that you are well aware of the minimum and the maximum bets, you can refer to the grey plaque at the top of the screen. It will show you the minimum and maximum which you can wager with every type of bet that the game offers.
| Type of Bet | Bet Payout | Bet Limits |
| --- | --- | --- |
| Straight Up Bet | 35:1 | $0.50 – $50 |
| Split Bet | 17:1 | $0.50 – $100 |
| Street Bet | 11:1 | $0.50 – $150 |
| Corner Bet | 8:1 | $0.50 – $200 |
| Line Bet | 5:1 | $0.50 – $300 |
| Columns Bet | 2:1 | $2 – $300 |
| Dozens Bet | 2:1 | $2 – $300 |
| 1-18/19-36 Bet | 1:1 | $5 – $300 |
| Odd/Even Bet | 1:1 | $5 – $300 |
| Black/Red Bet | 1:1 | $5 – $300 |
Graphics and Overall Player Experience
Everyone knows that Playtech is a leading gaming provider. This is why the developers who worked on Roulette Pro knew how to achieve an outstanding quality of graphics which makes the entire game more real and believable. There is no doubt that even the most die-hard fans of landbased casinos will appreciate the look of this online version of roulette.
What makes Roulette Pro a perfect web alternative to table games are the various betting options which players are provided with. If you are an advanced gambler, you will be able to make call bets. If you love making riskier bets which can help you enjoy a big win, you can try your luck and make the following call bets – Voisins du Zero, Tier, Orphelins and Neighbors. Players who enjoy Roulette Pro can also make the so-called Final Bet which is popular with the single 0 variation of roulette.
The way the wheel is spinning and the overall look of the game will definitely make your gambling adventure very realistic and entertaining. The amazing graphics which Playtech incorporate in their work are the reason why their games are so popular among online gamblers.
Special Features
Even though the interface of Roulette Pro is quite simple and easy to work with, there are still enough features which can make your gambling experience more convenient and easy. If you decide to try the game, you are guaranteed to enjoy many options which can help you tailor Roulette Pro to fit your taste.
As it was previously mentioned, players can make call bets in Roulette Pro. Although there is no racetrack on the roulette table, the 5 different bets which you can make are listed in the bottom left corner of the screen. As you hover with your cursor over the different types of bets, you can see which numbers will be marked as a result of your bet. If you choose to make a Final Bet, you have to click on the button which will reveal the available options. After that, you pick the digit you want to place your bet on.
Although there are game sounds included in this roulette variant, you can adjust them or disable them from the audio settings which you can easily find in the setting menu, placed in the top right corner of the screen.
There is also a window which shows a zoomed-in version of the wheel. This way you can easily see the socket the roulette ball has landed on. You can also keep track of the History bar which will show you the results of previous rounds.
Summary
Roulette Pro is definitely the right type of table game for all the fans of classic European roulette. By joining in the adventures Playtech has prepared for the fans of the game, you will be able to enjoy a premium quality of online gambling. Since this variation of roulette has a single green 0 socket, players may find the lower house edge appealing. On top of that, this edition of European roulette offers call bets and final bets which are among the favourite betting options of many gamblers.
As always Playtech has made sure that every player can modify his or her gambling experience so that it can be unique and fitted to his or her taste. With a classy and realistic look, this variation of roulette presents players with the wonderful opportunity to test their luck from the comfort of their own home.
The wonderful graphics, the user-friendly interface and the variety of wagering options can make your roulette experience unforgettable. Even though Roulette Pro is an online table game, you will be so entranced by this wonderful adventure that you will soon forget you are not placing bets and winning money at a real landbased casino.