NewAR Roulette offers almost real-life casino experience, with its new betting options and special features. It is even possible to get carried away and forget that you are at home and wearing your favorite slippers.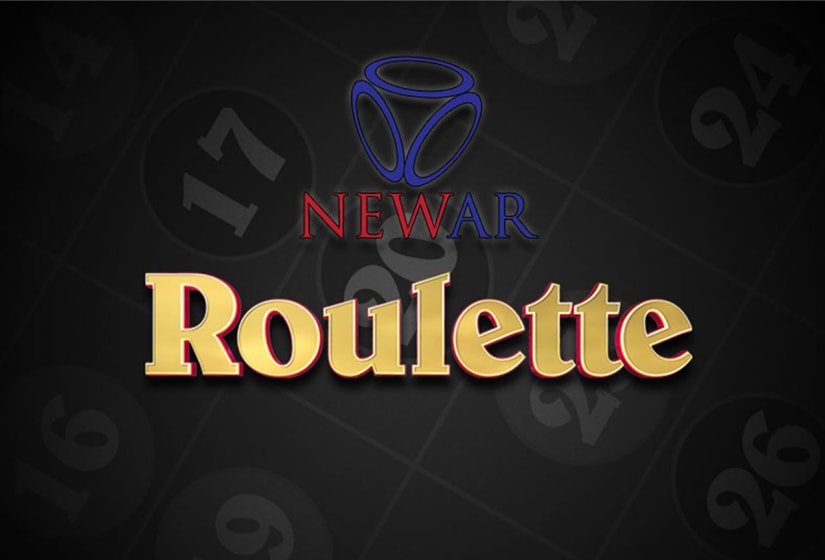 There is an old saying that states the following – you cannot upgrade something which is already perfect. And this is the case for both regular and online casino players, who adore classic roulette games. But even the hardcore roulette fans hate to admit that sometimes the game tends to get a little bit repetitive after playing it for years and it requires few alterations and innovations every now and then.
And this is exactly what Playtech are accomplishing with each of their installments of roulette games, making sure that there will always be different roulette variations suitable to anyone's taste. This time with NewAR Roulette, which is a prime example of both excellent user-friendly interface and superb graphic design. Roulette not that different from the classic variation, but it is still a major improvement on its predecessors, in terms of both visual and gaming performance.

Sign Up BONUS
100% up to
$1,000
Bovada Casino
Why Bovada Casino is ranked #1:
Up to $3000 welcome bonus upon first three deposits
Well-established US-friendly brand
Top quality casino games
Extra bonuses for Bitcoin depositors

ACCEPTED
PLAYERS FROM UNITED STATES: VIRGINIA ARE ACCEPTED AT THIS CASINO

Cashback BONUS
25% up to
∞
Fair Go Casino
Why Fair Go Casino is ranked #2:
Well-established brand
Prompt payments
24/7 customer support
Wide range of casino games

ACCEPTED
PLAYERS FROM UNITED STATES: VIRGINIA ARE ACCEPTED AT THIS CASINO

Sign Up BONUS
100% up to
∞
EmuCasino
Why EmuCasino is ranked #3:
Up to $300 bonus upon first three deposits
Great loyalty program
Superb loyalty program
Great selection of table games

ACCEPTED
PLAYERS FROM UNITED STATES: VIRGINIA ARE ACCEPTED AT THIS CASINO

Sign Up BONUS
250% up to
∞
BoVegas Casino
Why BoVegas Casino is ranked #4:
Accepts players from all over the world
Great daily bonuses
Fair bonus rules and requirements
Award-winning customer care team

ACCEPTED
PLAYERS FROM UNITED STATES: VIRGINIA ARE ACCEPTED AT THIS CASINO
Table Rules and Table Limits
NewAR Roulette is European roulette-based game, which is not very different from it's previous variations. It follows the rules of European roulette, which means the game is in a single-zero format. It has 37 slots, 36 of them with the numbers from 1 to 36, respectively in red and black color, and the last slot is for single-zero green slot.
Similarly to European roulette the betting combinations are quite similar in NewAR Roulette, with all the usual bets types – Straight Up, Black/Red, Even/Odd, Dozens, Rows, and of course the green 0 slot. Playtech did not forget about everyone's favorite – the Racetrack, used for betting on Tier, Orphelins, Voisins du Zero and Neighbors. The wagering conditions are similar as well, with a table minimum of $0.50 and $3000 maximum in-game credits.
The only major difference from classic roulette are the new betting options provided in this edition. There are two new betting options – Even Red + 0 and Odd Black + 0. Meaning that by pressing Even Red + 0 the game will bet on all even red numbers plus the green zero, and with Odd Black 0 the game will bet on all odd black numbers + zero on the layout. Both of the new betting options come with a payout of 3:1, plus the zero which is 2:1 payout. The minimum amount a player can bet on these two sectors is $2 and the maximum is $300. The rest of the betting conditions are in compliance with the usual, but if you would like to you can check them in the Table Rules and the Table Limits panel.
| Type of Bet | Bet Payout | Bet Limits |
| --- | --- | --- |
| Straight Up Bet | 35:1 | $0.50 – $50 |
| Split Bet | 17:1 | $0.50 – $100 |
| Street Bet | 11:1 | $0.50 – $150 |
| Corner Bet | 8:1 | $0.50 – $200 |
| Line Bet | 5:1 | $0.50 – $300 |
| Even Red + 0 Bet | 3:1/2:1 | $2 – $300 |
| Odd Black + 0 Bet | 3:1/2:1 | $2 – $300 |
| Columns Bet | 2:1 | $2 – $300 |
| Dozens Bet | 2:1 | $2 – $300 |
| 1-18/19-36 Bet | 1:1 | $5 – $300 |
| Odd/Even Bet | 1:1 | $5 – $300 |
| Black/Red Bet | 1:1 | $5 – $300 |
Gaming experience
As previously mentioned the game offers one of the most authentic experiences you can find in the online casino industry. The perfectly set up gaming table and layout, which both allow easy access for all players. In order to start playing, you first need to choose one of the chips with a different credit value, which are all placed on the table. And just below them are the buttons which you are going to use to start the wheel or edit your placed bets.
NewAR Roulette will most definitely capture your interest, with its glorious graphics and impeccable 3D animations of the spinning wheel. The game gives the players the opportunity to choose from two different angle of views (angle views) of the whole table. You can switch between the two by just pressing the small camera icon in the top left corner. The first point of view is the more central one, with the table of numbers in focus, and the wheel slightly behind it. The second camera angle is a more distant one, with a view of the whole table in its full glory with its polished wooden edges.
Another little thing that really contributes to the overall gameplay is the option to change the background color of the table. If a player is looking for a change of scenery, there are 3 possible colors to choose from – red, green, and blue. And in order to do that, just click on the little "Brush" icon, below the "Camera" one.
Special Features
As you may have noticed, Playtech just love spoiling players, by including a handful of special features in all of their games.
The mode gives the opportunity to players to skip the spinning wheel animation, thus increasing the dynamic of the game.
The next one on the special-features list is the "Favorite Bets" tab, which allows players to save their favorite bet combinations and patterns. Just place your favorite bet combination, on the layout and then click on the little "Star" icon in the bottom right corner, which will open the favorite bets tab. Then you have to pick in which slot you want to save it. There are only 4 slots, but do not worry about it, once you save a bet you can always edit it.
There is the "Final" bets tab, if you are not in a creative mood, you can choose one of the custom made bets, provided by the game. For example if you choose "1" Final bet, the game will automatically place bets on all slots with 1 in them.
Just below the Final bets are the Complete and Half-Complete bets check-boxes, meaning that when one of the options is selected it allows the players to place different bets on slots that all include the same number. Then whenever a straight up bet is placed, it will cover all possible bets including the number. Complete and Half complete options allow you to place the different bets that all include the same number. If either of these options is checked, then the following inside bets are placed on the certain number whenever you place a straight up bet.
Conclusion
So, if your first instinct is that NewAR roulette, is just another roulette variation, do not trust your instinct and give it a try, you will be in for a treat. The slightly different version of classic roulette, will undoubtedly appeal to any gambling enthusiast, even though the rules are not much different from those of the original, it will surely provide you with endless hours of entertainment.
The realistic graphics, the relaxing background music, and the dealer's voice will give you a sense of realism, like no other roulette game available right now. The game can be tweaked to everyone's taste, meaning that it can be both fast-paced for the impatient and slow-paced for the thrill lovers.
NewAR Roulette is suitable for both high and low-stake lovers, with its low minimum and high maximum bet. Your favorite roulette variation is now available with even more betting combinations and higher chances of winning. And even if that is not enough, wait until you see all the special features, which can be used for you convenience, optimizing your overall game experience to the maximum.