Do you fancy standard games with undemanding and straightforward rules? Are you a fan of classic roulette? If the answers to these questions is positive, the renowned NetEnt european roulette has the perfect match for you.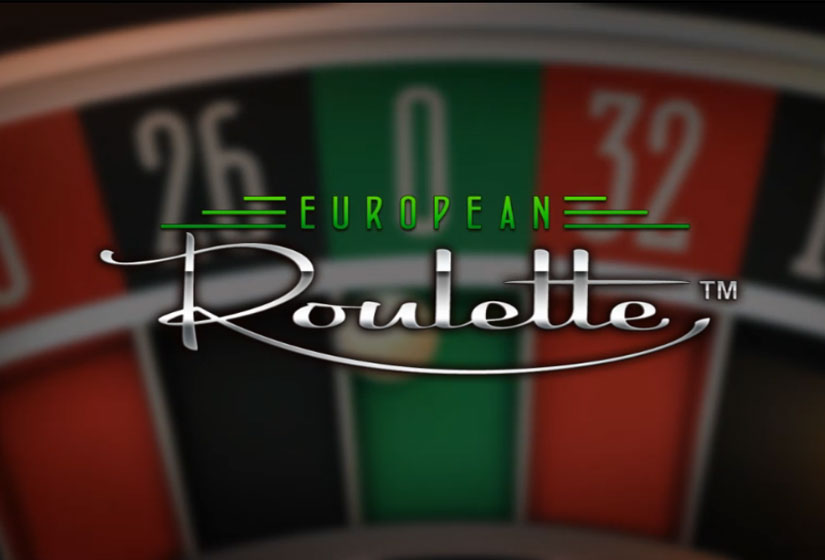 The company is one of the major software developers on the market. Its aim is to meet the preferences of various players and polish its games to the smallest details. European Roulette is not an exception. It is suitable for novice players because of its rather simple rules and the availability of Practice Mode, where there are no real-money bets. The veteran players will also enjoy it because of the wide variety of wagers they can place.
The graphics are hardly jaw-dropping but are way above average quality. Despite the fact that it is a basic version, roulette fans who expect user-friendly interface, more betting options, special features, and trouble-free gaming experience will not be let down.

Sign Up BONUS
100% up to
$1,000
Bovada Casino
Why Bovada Casino is ranked #1:
Up to $3000 welcome bonus upon first three deposits
Well-established US-friendly brand
Top quality casino games
Extra bonuses for Bitcoin depositors

ACCEPTED
PLAYERS FROM UNITED STATES: VIRGINIA ARE ACCEPTED AT THIS CASINO

Cashback BONUS
25% up to
∞
Fair Go Casino
Why Fair Go Casino is ranked #2:
Well-established brand
Prompt payments
24/7 customer support
Wide range of casino games

ACCEPTED
PLAYERS FROM UNITED STATES: VIRGINIA ARE ACCEPTED AT THIS CASINO

Sign Up BONUS
100% up to
∞
EmuCasino
Why EmuCasino is ranked #3:
Up to $300 bonus upon first three deposits
Great loyalty program
Superb loyalty program
Great selection of table games

ACCEPTED
PLAYERS FROM UNITED STATES: VIRGINIA ARE ACCEPTED AT THIS CASINO

Sign Up BONUS
250% up to
∞
BoVegas Casino
Why BoVegas Casino is ranked #4:
Accepts players from all over the world
Great daily bonuses
Fair bonus rules and requirements
Award-winning customer care team

ACCEPTED
PLAYERS FROM UNITED STATES: VIRGINIA ARE ACCEPTED AT THIS CASINO
Specific Rules and Table Limits
The name suggests the format of the game. It is played in compliance with European roulette. The house edge is 2.70%, which makes it quite favourable to players. There are a total of 37 virtual pockets – it has one green sector, which is home to the 0 and the others are divided between the numbers from 1 to 36. The aim of the game as we all know is to predict which of these divisions the white virtual ball would land in.
The table minimum is £1 whereas the maximum is £1,000. There are six chips at the disposal of roulette fans, which are situated at the bottom of the screen so that they do not distract. Each of them has a different credit value as follows: £1, £2, £5, £25, £100, and £500.
The game offers all standard inside and outside bets as well as more advanced ones. The minimum and maximum credits that can be used for bets are displayed instantly upon clicking on a given virtual pocket. The little information button at the bottom left side of the screen will display the Paytable with the different payouts. Players should thoroughly check it along with the bet limits before starting a game session.
| Type of Bet | Bet Payout | Bet Limits |
| --- | --- | --- |
| Straight Up Bet | 35:1 | £1 – £10 |
| Split Bet | 17:1 | £1 – £20 |
| Street Bet | 11:1 | £1 – £30 |
| Corner Bet | 8:1 | £1 – £40 |
| Line Bet | 5:1 | £1 – £60 |
| Columns Bet | 2:1 | £1 – £200 |
| Dozens Bet | 2:1 | £1 – £200 |
| 1-18/19-36 Bet | 1:1 | £1 – £500 |
| Odd/Even Bet | 1:1 | £1 – £500 |
| Black/Red Bet | 1:1 | £1 – £500 |
Gaming Experience
European Roulette's graphics are not breathtaking, but are definitely better than the ones found in other basic variants of the classic game. Instead of superior graphics and animations, it offers a colourful and neat design, easy-to-navigate menus and trouble-free gaming experience with no constant disconnections. But if there is some kind of delay in the gameplay, users are able to decrease the quality to Medium or Low.
In addition, the guys at NetEnt have managed to make the game fully mobile-compatible. It runs smoothly with no lags or bugs on all devices regardless of their operating system. This will be highly appreciated by those players who have a busier schedule.
Despite the fact that the graphics are not the best available on the market, the game still looks rather realistic. The 3D animation of the spinning roulette wheel is spot-on.
Veteran players will approve of the wide variety of bets. They could use the racetrack to place just a few of them – Orphelins, Voisins du Zero and Tiers du Cylindre. Neighbour bets, Finale Cheval/Plein, and Red/Black Splits are some of the special bets that are available in European Roulette.
Special Features
NetEnt has incorporated some special features and options that will definitely be approved by all players. Moreover, the game has customisation options that could hardly be found in other basic roulette variations.
NetEnt's European Roulette offers the Autoplay feature. It could be modified in terms of number of rounds – ranging from 10 to 1000 and could be stopped on a win, if the cash increases or decreases by a certain amount of credits or if a given win also exceeds certain amount of credits. This option is preferred by those players who fancy a more relaxing gameplay in the convenience of their homes.
Roulette fans, who prefer placing the same wagers in each round can save up to 5 favourite bets, which can be at their disposal at any time.
The history panel shows the outcome of many of the previous rounds. The statistics menu is quite extensive, too. It displays all of the "cold" and "hot" numbers of the last spins. It also shows the percentage of coverage of all placed bets.
The Quick Spin option is suitable for those who prefer more dynamic online gambling since it practically removes the spinning animations of the roulette wheel and instantly displays the outcome of each round.
The Live Dealer Voices option will contribute even more to the sensation of a brick-and-mortar casino.
Conclusion
NetEnt's European Roulette may not be superb in terms of graphics and visual appearance but is definitely more than average. The sleek interface and the solid and trouble-free gaming experience will be highly appreciated by those who are looking for classic roulette. The game has a 97.30% RTP, which will definitely lead to bigger profits than American Roulette, for example.
Its rules are pretty undemanding and even newbies will learn the essentials in no time due to the easy-to-navigate menus. The more advanced players will also fall for it because of the wide variety of bets they can place.
In addition, it is fully mobile-compatible and optimised to run in a perfect manner regardless of the operating system of the device. The single-zero sector game will provide endless hours of online entertainment, so if you are looking for a pretty simple and straightforward game that will teach you the basics, do not hesitate and try NetEnt's European Roulette.