Kesselgucken is a physical method that requires players to try to guess where the ball will land after the wheel stops moving. But is it possible to successfully predict the outcome of a roulette spin? And if yes, are all casino players able to do it and where can they apply this method?
As a game of pure chance, roulette does not have much to offer to those who use skill to beat the casino. Still, most avid roulette players use specifically designed betting systems in order to increase their chances of leaving the casino table with a profit. There are plenty of systems that can be effective at least for a period of time, but not one of them can actually provide guaranteed results. Not one of them can change the odds and the advantage casinos have over their customers. The only method to win in roulette in the long term is to make accurate predictions. And this is where the odd-sounding Kesselgucken system comes.
The reason why English-speaking punters may find it hard to pronounce Kesselgucken is because it is in German and translates as 'watching the wheel' or 'observing the wheel'. Used locally, it is not even an actual roulette betting system and it is not based on mathematics and statistical data. The following sections of this review are making an attempt at giving answers to all the questions regarding Kesselgucken Roulette System.

Sign Up BONUS
100% up to
$1,000
Bovada Casino
Why Bovada Casino is ranked #1:
Up to $3000 welcome bonus upon first three deposits
Well-established US-friendly brand
Top quality casino games
Extra bonuses for Bitcoin depositors

ACCEPTED
PLAYERS FROM UNITED STATES: VIRGINIA ARE ACCEPTED AT THIS CASINO

Cashback BONUS
25% up to
∞
Fair Go Casino
Why Fair Go Casino is ranked #2:
Well-established brand
Prompt payments
24/7 customer support
Wide range of casino games

ACCEPTED
PLAYERS FROM UNITED STATES: VIRGINIA ARE ACCEPTED AT THIS CASINO

2nd Deposit BONUS
25% up to
€100
EmuCasino
Why EmuCasino is ranked #3:
Up to $300 bonus upon first three deposits
Great loyalty program
Superb loyalty program
Great selection of table games

ACCEPTED
PLAYERS FROM UNITED STATES: VIRGINIA ARE ACCEPTED AT THIS CASINO

Sign Up BONUS
250% up to
$5,500
BoVegas Casino
Why BoVegas Casino is ranked #4:
Accepts players from all over the world
Great daily bonuses
Fair bonus rules and requirements
Award-winning customer care team

ACCEPTED
PLAYERS FROM UNITED STATES: VIRGINIA ARE ACCEPTED AT THIS CASINO
What Makes This System Unique
Most roulette systems are essentially just methods of distributing your money in a way that depends on previous outcomes, in order to manage losses safely while aiming for a profit. Some of these strategies are extreme towards winning and being high risk, and some are at the end of the spectrum being overly safe but providing a relatively small profit. The rest lies in between, right?
Not the Kesselgucken.
This system doesn't involve maths, or previous outcomes, it relies on the player predicting the outcome of the spin by observing the ball while it is released. You make an educated guess as to where the ball will land and place your bet before the croupier announces 'No more bets'. This will depend on the physical properties of the ball and the roulette wheel, as well as their speed and the starting position of the ball.
Naturally, this method only works in real, brick-and-mortar casinos and more specifically, in mechanical roulette games. Technically, you can try to use it on 'live roulette' but this isn't advised. Many live dealer roulette lobbies will not allow bets to be placed in the last second, which is essential when it comes to the Kesselgucken method.
So How Does It Work?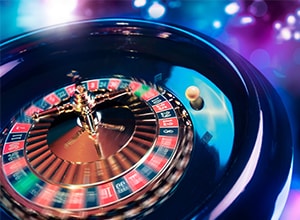 The idea behind this German strategy is to wait as long as possible to place your chips (yet, before the croupier stops any more bets), as this will provide you with a more accurate result. You must pay attention to the speed at which the ball is thrown, and the position where it leaves from, as well as the speed of the roulette wheel. Pretty tough, huh? The truth is that the Kesselgucken strategy requires a lot of training and time spent around the roulette table. At least, it did in the past when the roulette wheels were far from being perfect.
Today, most casinos try to make it harder for players to make educated guesses by using high-quality tables and equipment, by increasing the speed of the wheels, and by regularly checking for various issues such as unlevelled floors and tables. Still, even inexperienced players may notice some of the issues and exploit them. If they watch the table long enough, they will probably find patterns in the bouncing of the ball. Most players who have been successful in guessing the numbers admit that at one point, they had to rely on their intuition and instincts rather than some strict rules.
Unlike the outcomes in virtual roulette, the winning numbers in mechanical roulette wheels are determined by physical variables. These variables are probably in the dozens, which makes roulette spins look perfectly random. Some variables, however, are predictable and include the speed of the wheel, the imperfections on it after years of use, or the speed of the ball.
Predictable Physical Variables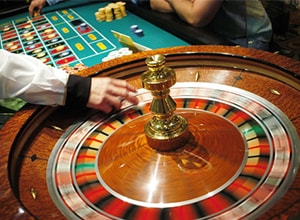 Players who learn how to notice, track and apply predictable variables will be able to use the Kesselgucken strategy in the most efficient way. This may give them an advantage of between 2% and 10% over the casino – and this is all they need since the European version of roulette has a house edge of only 2.70%. The variables that can be easily noticed are the so-called 'dominant diamonds'.
Diamonds are those metal reflectors that are placed around the rim of the wheel with the purpose to make spins truly random. But on most spins, the ball tends to hit some diamonds more than others, which is known as diamond dominance and is usually caused by even the slightest tilt of the wheel. Another thing you can predict is whether the wheel is biased in any way. In the past, this was common as manufacturing was not as good as it is today. But even modern casinos are not capable of eliminating and preventing all little imperfections on the wheels – dents, ridges, signs for dominant diamonds.
Players can also track the bouncing of the ball – often, there are patterns one can notice after many spins. Although casinos will not allow you to monitor the exact speed of the wheel and the ball, you can still do it with a naked eye, even if not correctly. Then, you need to take into account the position from which the ball was released, as well as the average number of times it bounces off the ball track. Another variable that can be predicted is the deceleration of the wheel and the ball – although there are special devices that can calculate this, they are not allowed by casinos. Still, observant punters may be able to determine roughly when and on which diamond the ball is likely to fall. From there, they can also predict the numbers or at least the section of the wheel more likely to be hit by the ball.
Announced Bets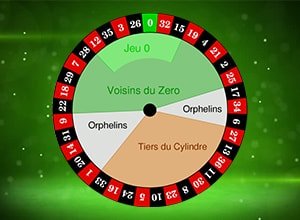 Naturally, picking the precise number where the ball will land in is extremely difficult. You should remember that your predictions do not have to be 100% accurate, after all. You will gain an advantage over the casino even if you guess correctly only a little over half of the spins. For this reason, experts recommend that you use the French bets, e.g. Orphelins, Tiers du Cylinder, or a particular number with its neighbours.
These bets are also known as announced or called (call) bets and they allow the player to place bets on large sectors of the wheel. In fact, these bets give you the opportunity to bet on almost half of the wheel, which greatly increases your chances of winning. In addition, casinos in some European countries accept wagers placed or announced right before the wheel stops or the ball lands on a certain pocket.
The announced bets include Voisins du Zéro, Jeu Zéro, Le Tiers du Cylindre, Orphelins, Neighbours, and more. While neighbour bets include a number and several numbers around it, Voisins du Zéro (neighbours of zero) and Jeu Zéro (a zero game) cover respectively 17 and 7 numbers around the zero pocket and including it. You can also bet on a sector of 12 numbers opposite the zero called Le Tiers du Cylindre or third of the wheel in English. The Orphelins are the two 'orphan' sectors that are not covered by these larger bets. For more information on these bets, see the roulette rules page.
Using these special bets that are offered only on European and French roulette games greatly increases your odds and makes the Kesselgucken system a bit more viable.
Problems With the Kesselgucken Roulette System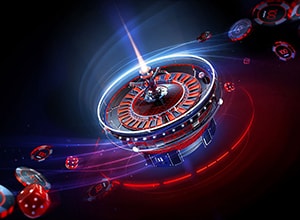 There are various aspects of roulette which make this strategy particularly hard. Firstly, there are diamonds on the roulette wheel as we already explained – the small bumps which are added to the design of the wheel with the intent to randomize the trajectory of the ball. And while the diamond domination can be exploited by punters who spend enough time around the same table, it can also confuse many people.
Secondly, roulette wheels now spin incredibly quickly which adds to the difficulty. Furthermore, although the Kesselgucken method is not illegal in any country, casinos have the power to ban you. If they think you are using this technique, they may force you to stop your gaming session and leave the casino's premises. There have also been incidents with advantage players who predict the outcome of a spin using devices such as roulette computers, lasers, etc. Such devices are also not illegal, but they are actually prohibited. The only way you can use the Kesselgucken system is through your eyesight, alertness, and ability to notice patterns and irregularities. Still, some casinos may allow you to write down the details you are able to see.
Of course, using this strategy is an easy way to make casinos notice your unusual behaviour. If you are not careful, you may be detected and although you will be allowed to keep your winnings (as you are not doing anything illegal), you will be asked to leave and you will be banned from this casino. Other casinos may also ban you from playing there as gambling operators tend to share information of this nature.
So Is the Kesselgucken System Worth Learning?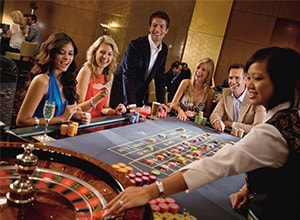 Professional roulette player Christian Kaisan certainly thought so and became very successful from using this method. Kaisan is probably the most famous gambler in Germany and although he admits that over the course of his career, he has been banned from multiple casinos, apparently he has no regrets. He claims that he has won several million euros by using the Kesselgucken strategy alone.
Many others try and implement it, too. This observational, physical system may not be the best solution for most roulette players, especially if they visit modern casinos where the equipment is perfectly maintained and rigorously tested for being biased. In my honest opinion, these days, it is too difficult to manage a successful roulette career using this method. It's certainly fascinating and was, no doubt, efficient in the past, but casinos have become wiser and aware of it. So, now they make the Kesselgucken method near impossible to use.