The Labouchere system is one of the many betting strategies used in roulette and although it is considered to be exceptionally complex, it can be, in fact, used by punters with little or even no experience.
a.k.a The Split Martingale System or The Cancellation System
What makes a roulette system a successful one is, first of all, how it is used. But we should also assess its capability of helping the player manage his or her bankroll, as this is one of the biggest problems for roulette players, in general. The reason for this is the simple fact that roulette strategies cannot change the odds of the game, nor they can reduce the house edge, which in roulette, is between 2.70% and 5.26%, depending on whether you play the European, French or American version. And in roulette, the house always has the advantage over you. But this does not mean you cannot win – roulette is a random game and no theoretical calculation of odds and probability can prove that you will lose.

Sign Up BONUS
100% up to
$1,000
Bovada Casino
Why Bovada Casino is ranked #1:
Up to $3000 welcome bonus upon first three deposits
Well-established US-friendly brand
Top quality casino games
Extra bonuses for Bitcoin depositors

ACCEPTED
PLAYERS FROM UNITED STATES: VIRGINIA ARE ACCEPTED AT THIS CASINO

Cashback BONUS
25% up to
∞
Fair Go Casino
Why Fair Go Casino is ranked #2:
Well-established brand
Prompt payments
24/7 customer support
Wide range of casino games

ACCEPTED
PLAYERS FROM UNITED STATES: VIRGINIA ARE ACCEPTED AT THIS CASINO

2nd Deposit BONUS
25% up to
€100
EmuCasino
Why EmuCasino is ranked #3:
Up to $300 bonus upon first three deposits
Great loyalty program
Superb loyalty program
Great selection of table games

ACCEPTED
PLAYERS FROM UNITED STATES: VIRGINIA ARE ACCEPTED AT THIS CASINO

Sign Up BONUS
250% up to
$5,500
BoVegas Casino
Why BoVegas Casino is ranked #4:
Accepts players from all over the world
Great daily bonuses
Fair bonus rules and requirements
Award-winning customer care team

ACCEPTED
PLAYERS FROM UNITED STATES: VIRGINIA ARE ACCEPTED AT THIS CASINO
Just like all roulette strategies, it has its advantages and pitfalls, so it should be applied with caution – at least in theory, all betting systems are known to be losing ones. We can safely conclude that to beat the game and make a profit, you simply need to win more than you lose. And this is where roulette systems and betting progressions such as the Labouchere come in. In the beginning of this article, I shall explain the fundamental concept behind this system for those who are unfamiliar with it, but for those of you who are experienced, I recommend going to the advanced section of the page where I list and explain several variations of the system which I'm sure you will find interesting.
| Spin | Sequence | Bet | Win/Lose | Profit |
| --- | --- | --- | --- | --- |
| #1 | 5-10-15 | 20 | Lose | -20 |
| #2 | 5-10-15-20 | 25 | Win | +5 |
| #3 | 10-15 | 25 | Win | +30 |
Why the Labouchere Strategy Is One of the Best Roulette Systems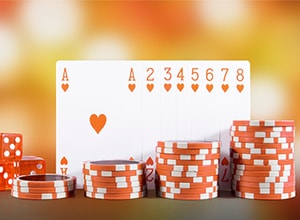 The Labouchere roulette system is an incredibly versatile method with far more variations than I can list here. It is open to interpretation and can be customized to suit every player's bankroll or individual betting habits. Many people have altered the basics to find a solution which suits their needs and play style. In the hands of an experienced gambler who knows what to do, it can be extremely effective. This can be explained by the fact that it was created by a famous roulette player and has since been tested and applied by hundreds or even thousands of punters around the world. The strategy was first developed and used by the English aristocrat and player Henry Labouchere and today, it is also known as the Cancellation System or the Split Martingale.
The Labouchere roulette system makes use of a negative betting progression or the practice of changing the size of your bet, depending on whether you are winning or losing. Many people would argue that the size of the bet does not influence the outcome of a spin and has no connection at all with the following outcomes. And they would be absolutely right – the aim of this system is to compensate the losses rather than actually predicting the spins. Unlike most strategies, however, it does not require you to constantly increase your bet (which is, of course, a risky move), but it rather adjusts the size of the bet, depending on the results of each spin.
Before you begin looking into the functioning of the actual Labouchere system, you need to know where to use it. It is intended for bets where the odds are even or even-money bets in roulette – this means that when applying it, you need to play only with the standard outside bets. These are the red/black, even/odd, and high/low bets where the payout is 1:1. The probability of the ball hitting a winning pocket with these bets, however, is very high. The specific thing about this system is the idea to recover one's losses not with a single, big win, but through multiple small wins.
Understanding How the Labouchere Roulette System Works
Firstly, let me just say that this system is remarkably clever, but also relatively simple to use. It does involve a bit of maths, and to start with it, you will probably need at least a pen and paper to keep track of the numbers. But don't worry because the maths is pretty straightforward. To start using the Labouchere, you need to come up with a figure which will be your profit at the end of each round and split that number into several smaller numbers. The reason is quite simple – the potential profit generated from using the system will normally be the total sum of these numbers. As usual, I will use 'units' rather than a currency, and a unit can just be whichever value you like (for example, 1 unit = £1.00).
Let's make our profit at the end of the round 30 units. We then split this into three units (or three bets) which add up to give 30, such as 5-10-15. This is our sequence. Your first bet will be the sum of the first and last number of the sequence, in this case, 20. You may have noticed that I could have used the same numbers in a different order which will, of course, alter the initial bet amount. For more advanced techniques on how to use this to your advantage, see the advanced section below.
If you win, then you remove the first and last number of the sequence and wager the remaining sequence, which is 10 units. If you lose, you add the amount you just bet to the system. In this case, you lost 20 units, so you add 20 to the sequence and you have 5-10-15-20. Now, you bet the new sum of the first and last numbers or 25 units. Continue doing this until you reach your desired profit. To demonstrate this more clearly, below I have listed a straightforward scenario in the form a simple table.
Example of The Labouchere Roulette System Betting Session

| Sequence | Bet Placed | Bet Units | Spin Outcome | Result | Net Winnings |
| --- | --- | --- | --- | --- | --- |
| 1-2-3-4-5 | Red | 6 | Red | Win 6 | +6 |
| 2-3-4 | Red | 6 | Black | Lose 6 | 0 |
| 2-3-4-6 | Black | 8 | Red | Lose 8 | -8 |
| 2-3-4-6-8 | Black | 10 | 0 | Lose 10 | -18 |
| 2-3-4-6-8-10 | Black | 12 | Black | Win 12 | -6 |
| 3-4-6-8 | Red | 11 | Black | Lose 11 | -17 |
| 3-4-6-8-11 | Red | 14 | Black | Lose 14 | -31 |
| 3-4-6-8-11-14 | Red | 17 | Red | Win 17 | -14 |
| 4-6-8-11 | Black | 15 | Black | Win 15 | +1 |
| 6-8 | Red | 14 | Red | Win 14 | +15 |
Why the Labouchere Method Is Such a Great System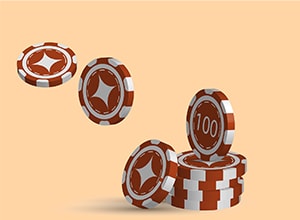 The incredible statistic about this system is this, 'You only need to win 1/3 of the spins + 2 to make your profit'. If you think about it, that's pretty incredible. So for 30 spins, you only need 12 wins. Now before you go thinking that this system is the best thing since sliced bread, be patient. The Martingale, for example, could have you making a profit with just one win and 50 losses, and as we all know, that system isn't as perfect as it sounds.
The losses from the Labouchere roulette system can be big (depending on how you play it). A single session could see you lose your entire bankroll before you make that profit. So it's very important to set a sensible figure and sequence for your profit target to manage your money effectively. Now I don't want to sound too negative about this system – after all, many professionals use it or variations of it, because it is simply brilliant. You just need to learn how to use it properly. I recommend you take a look at the advanced section and once you understand the concept, to find a method that works for you.
Advanced Labouchere – Variations to Suit Your Style and Reach Your Targets
The Labouchere strategy can be modified in many ways, making it safer and more resilient, or if you wish, you can make it more aggressive. The main principle is adjusting the size of your bets – the larger the bets, the higher the risk. You can also split your initial target profit into a larger number of small units. For instance, the 30 units can also be split into the sequence – 1-2-3-4-5-5-10, decreasing your bets and making your session last longer.
Similar sequences are safe not only because you keep your bets relatively low for a longer period of time, but also because in case of a long losing streak, the size of your bet will not increase rapidly and uncontrollably. There are many other modifications you can make and calculate all potential outcomes of using the system before you even step into the casino. And as you can see, the mathematics is quite simple to understand. Here I'm going to talk about several variations which I find interesting, but remember you can even modify these to make them even more extreme and better suit your needs.
The Ultra-Safe Method (a.k.a the Johnson Progression)
Some of you may find that a sequence of just 3 numbers is quite aggressive and risky. If you'd like to make the system safer then you can add several zeroes to the beginning of your sequence, followed by a single unit. This would look something like: 0, 0, 0, 0, 0, 1. It should be clear how this would alter the method, but just in case, I have listed another scenario in the table below:
If you lose the first bet then the next bet will still be 1 unit. If you win, you would normally have to delete the first 0 and the 1, which would leave you with only zeroes. In this case, you will continue to bet 1 unit until you cross over all zeroes and can move on to placing larger bets. This system is incredibly safe, but remember that it can take a long time to achieve a significant profit. It is not a system I use; while I appreciate that many good systems require a great deal of patience, for me, this is just a bit too extreme but there are many players that use it and it might be right for you.
| Spin | Sequence | Bet | Win/Lose | Profit |
| --- | --- | --- | --- | --- |
| #1 | 0-0-0-0-0-1 | 1 | Lose | -1 |
| #2 | 0-0-0-0-0-1-1 | 1 | Lose | -1 |
| #3 | 0-0-0-0-0-1-1-1 | 1 | Win | -1 |
| #4 | 0-0-0-0-1-1 | 1 | Win | 0 |
| #5 | 0-0-0-1 | 1 | Win | +1 |
The Aggressive Labouchere System
Just as we can make the system much safer, yet slower, we can also make it more aggressive, allowing you to see results much more quickly. Unfortunately, these results can be positive, if you are lucky, but they can also mean huge losses. With this aggressive variation of the strategy, you may spend your entire bankroll very quickly. In this case, you will be out of funds, so you will have no chance of recovering your losses.
The other risk here is that you may reach the table limit only with a few bets. The aggressive approach is not recommended for inexperienced players or for those who cannot afford it. But if you are not afraid to wager a larger amount and lose it, this betting system may prove to be very effective for making you huge profits. Here I'm going to demonstrate how starting with a sequence of just two figures could pan out with a higher profit target than before.
| Spin | Sequence | Bet | Win/Lose | Profit |
| --- | --- | --- | --- | --- |
| #1 | 20-40 | 60 | Lose | -60 |
| #2 | 20-40-60 | 80 | Lose | -140 |
| #3 | 20-40-60-80 | 100 | Win | -40 |
| #4 | 40-60 | 100 | Win | 60 |
The Reverse Labouchere System
As clearly shown in its name, this system is the exact opposite of the classic Labouchere strategy. This is a positive progression and with it, you add units to the end of the sequence when you win. When you lose, you need to cross over the first and the last numbers. To make it clearer for you, let's once again take 30 as the target profit and split it into 5-10-15. You start with a bet of 20 units and you lose – your second bet will be smaller at only 10 units. But if you win the 20-unit bet, your new sequence will be 5-10-15-20 and your second bet in the session will be 25 units.
While this system is considered a bit more flexible than its original counterpart, it may not be as generous. In order to leave with a profit, you need to win only 33.34% of the time when you use the classic Labouchere system. This means a little over a third of all spins (1/3 + 2), which is more than satisfactory since you are probably going to generate that percentage of wins. Not being able to reach this goal is, in fact, less likely. When using the Reverse Labouchere, on the other hand, you will need to lose only 33.34% of the time if you want to make a profit at the end of your session. In other words, to be profitable with this method, you will need to lose no more than 12 spins out of 30 spins in the session. Now, this can happen, as the game is, indeed, random. But it is less likely than losing 15 of the spins, for instance.
Risks to Consider Before Using the Labouchere Roulette System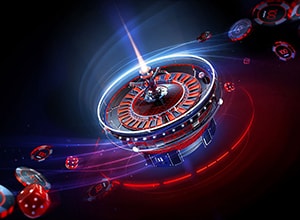 As it was already mentioned, the Labouchere method should be used only by punters who know how to do their math. Although the strategy is very easy to understand and apply in real gaming sessions, especially when smaller bets are placed, players need to know one crucial thing – losing streaks are a real thing, as are winning ones, as well. In reality, you can win 15 times in a row on red, though theoretically, the probability of such an outcome is low. You can also lose 15 spins in a row, which means that your bet will increase a lot.
There is a higher risk when choosing higher bets and shorter sequences of numbers. The safer, more reasonable approach for players with low to average bankrolls would be to start off their session with low target profit and a progression that is as long as possible. The good thing about this strategy is that it can be altered and customized in many ways so it can always lead to profits in the end, even though modest ones. Of course, it does not guarantee that you will win every time while using it but you can at least choose the variation that is most suitable for you.
There are many debates in the roulette community on variations of the Labouchere system, and I have listed here a few interesting, yet totally opposite examples. If you still don't think you've found the one for you, stay tuned as I will be writing more on the Labouchere in the near future. As always, your feedback is greatly appreciated so please leave a comment below.