Do you want to dive in endless hours of online gambling while playing roulette? Do you fancy standard games with undemanding rules? If the answer to these questions is yes, European Roulette is just the perfect choice for you.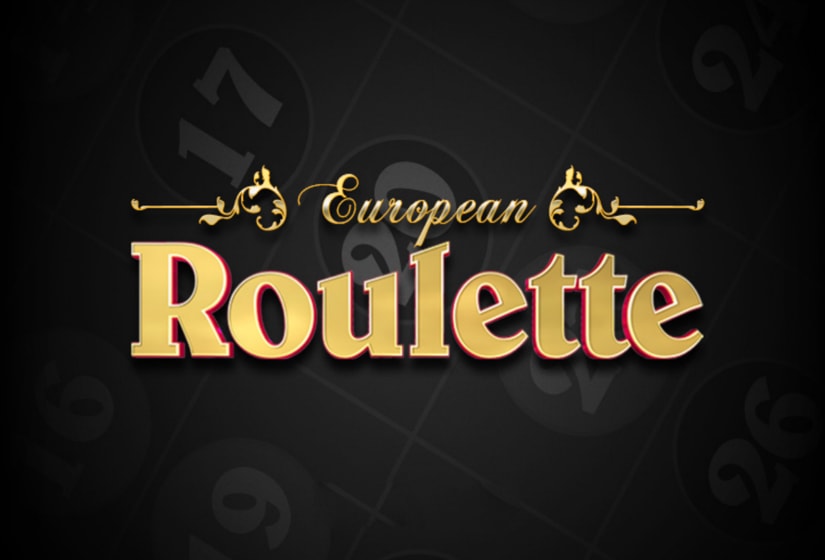 The software developer Playtech has managed to polish and add some extra shine to the more than three-centuries-old game. The graphics are hardly jaw-dropping but are definitely better than the ones found in basic variations of the game. In addition, there are some special features that would certainly be approved by all users.
The game is suitable for both inexperienced and more advanced players who prefer roulette. What is more, it is fully compatible with all Android, iOS and Windows devices so that players with less free time could also place some bets while waiting for the bus, for instance. In addition, it could be played in Practice Mode, in which there are no real money bets.

Sign Up BONUS
100% up to
$1,000
Bovada Casino
Why Bovada Casino is ranked #1:
Up to $3000 welcome bonus upon first three deposits
Well-established US-friendly brand
Top quality casino games
Extra bonuses for Bitcoin depositors

ACCEPTED
PLAYERS FROM UNITED STATES: VIRGINIA ARE ACCEPTED AT THIS CASINO

Cashback BONUS
25% up to
∞
Fair Go Casino
Why Fair Go Casino is ranked #2:
Well-established brand
Prompt payments
24/7 customer support
Wide range of casino games

ACCEPTED
PLAYERS FROM UNITED STATES: VIRGINIA ARE ACCEPTED AT THIS CASINO

2nd Deposit BONUS
25% up to
€100
EmuCasino
Why EmuCasino is ranked #3:
Up to $300 bonus upon first three deposits
Great loyalty program
Superb loyalty program
Great selection of table games

ACCEPTED
PLAYERS FROM UNITED STATES: VIRGINIA ARE ACCEPTED AT THIS CASINO

Sign Up BONUS
250% up to
$5,500
BoVegas Casino
Why BoVegas Casino is ranked #4:
Accepts players from all over the world
Great daily bonuses
Fair bonus rules and requirements
Award-winning customer care team

ACCEPTED
PLAYERS FROM UNITED STATES: VIRGINIA ARE ACCEPTED AT THIS CASINO
Specific Rules and Table Limits
The name suggests that the game is played on a single-zero wheel and has a house edge of 2.70%. The theoretical RTP is 97.3% so it is a lot more favourable to players in comparison with the American version. There are 37 divisions in which the little white ball can land – a green one, which is home to the 0 and the numbers from 1 to 36 are divided between the rest of the pockets.
There are seven chips denominations at the disposal of players – they range from £0.10 to £50. The table minimum is £0.10, the maximum is £1,000. Straight up, Split, Street, Corner and Line Bets have the same minimum – £0.10 and different maximums ranging from £100 to £600. As this is a standard and straightforward game, Column/Dozen, High/Low, Red/Black, Even/Odd have the same minimum and maximum limit on bets – £1 and £1,000. The different payouts and bet limits could be accessed by clicking on the brown table plaque, which is called Details. It covers all of the inside and outside bets. In addition, the more advanced players can use the racetrack to place Tier, Orphelins and Voisins du Zero wagers.
| Type of Bet | Bet Payout | Bet Limits |
| --- | --- | --- |
| Straight Up Bet | 35:1 | £0.10 – £100 |
| Split Bet | 17:1 | £0.10 – £150 |
| Street Bet | 11:1 | £0.10 – £200 |
| Corner Bet | 8:1 | £0.10 – £300 |
| Line Bet | 5:1 | £0.10 – £600 |
| Columns Bet | 2:1 | £1 – £1,000 |
| Dozens Bet | 2:1 | £1 – £1,000 |
| 1-18/19-36 Bet | 1:1 | £1 – £1,000 |
| Odd/Even Bet | 1:1 | £1 – £1,000 |
| Black/Red Bet | 1:1 | £1 – £1,000 |
Gaming Experience
The name is self-explanatory. The renowned software company Playtech has developed a product that strictly follows the rules of the European format. The graphics are not impeccable or superior but are definitely more than acceptable. Besides the fact that it is a standard product, Playtech will not disappoint various players in terms of trouble-free gaming experience, user-friendly interface, and easy-to-navigate menus.
European Roulette guides users into the basic rules and strategies in an advanced manner. The game could be played in a browser if the Flash Player extension is enabled. It opens up in a new window in order to prevent players from distractions. Moreover, it could be played on all mobile and tablet devices regardless of their operating system. It is fully optimised to run smoothly with no lags or other issues that would harm the overall gaming experience.
The in-game screen is not cluttered and there is almost nothing that would normally distract online gamblers. The Spin, Double, Undo and Clear buttons are placed exactly where they are supposed to be – at the bottom. The history panel shows the results of the last 8 spins. There is also a table coverage percentage bar.
Special Features
Due to the fact that Playtech is one of the leading software developers on the market, players could expect special features in even this basic format of the game. And they will not be disappointed at all. There are two special features that could hardly be found in any other basic game – Turbo Mode and Autoplay.
The Turbo Mode practically removes the spinning of the wheel and instantly displays the pocket in which the little white ball has landed. It is suitable for players who prefer to spend their gaming time in placing various bets rather than watching animations and graphics. They would find useful also the option to skip the video intro, which would also speed up their gambling.
By holding for a few seconds the Spin button, users enable Autoplay. It is a special option for those players who prefer placing the same bet each round. The special option could be modified in terms of the auto spins – from 10 to 90. The feature is also useful if players want to make a phone call, go to the kitchen and grab something to eat, or simply wish to relax and watch the outcome of each round. Autoplay could be stopped at any time according with the preferences of each player.
Conclusion
European Roulette is yet another example that Playtech is one of the biggest and most advanced software developers on the market. Although the graphics of the game are not breathtaking, players who have chosen the classic game will not be let down. The overall quality of European Roulette is way above average because of the sleek interface, the availability of special features and the trouble-free online gambling experience.
The game has customisation options, which will meet for sure the preferences of those players who emphasise on bets, for instance, rather than graphics excellence. It is also pretty favourable to players because of the 97.30% RTP. Various users would also be pleased with the fact that it is mobile-compatible and optimised to run smoothly with no lags or constant disconnections. So, if you are looking for roulette that could teach you the basic rules, bets and strategies, search no more and give this one a try.