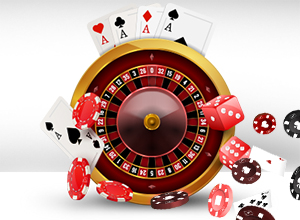 The roulette table is a thrilling place – it's easy to become overwhelmed as emotions run high and big bets are won and lost.
For all that excitement, though, it's easy to forget that roulette is at core a simple game of numbers and colors.
It's clear that a good understanding of the mathematics behind the game can be a major advantage to players. And of course, having a strong command of strategy and/or betting systems is essential for serious gamers. But one foundational element that is often overlooked…
… concerns the bets themselves!
Let's take an in-depth look at every single one of the bets available to players in the game of roulette. After careful consideration of this information, players will be in a strong position to play with confidence.
Number Bets
Single Number (aka straight-up): A bet on a single number. Pays 35:1.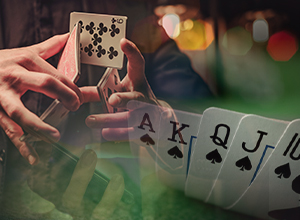 Of course, players may lay any number of single number bets on any one spin. This won't effect the house edge, but it will effect variance.
With that said, there are a number of possible bets available that do change the odds (to the disadvantage of players), but don't require additional betting. These are:
The Split Bet: A bet on two adjacent numbers. So named because the player can put their chips on the line that divides two numbers. Pays 17:1.
The Street Bet (aka the side bet, the trio, or the three-number bet): By placing a chip on the outside line that contains three numbers, players can bet on three numbers at once. Pays 11:1.
The Corner Bet (aka the square or the four-number bet): Similarly, by placing a single chip on the corner of four numbers, one bet can be placed on any of the four numbers to hit. Pays 8:1.
The Beast: So named because it offers some of the worst odds on the table, with a whopping house edge of 7.89% on the American wheel. (It not available on European wheels.) Pays 6:1. We recommend avoiding this wager!
The Line Bet (aka the sixline, double street or six-number bet): This bet covers two lines, or six numbers, and pays 5-1.
Outside Proposition Bets
In addition to the number bets above, the following wagers are available outside the main layout. Each of these propositions involves betting that any of a set of numbers will come up the winner.
The Column Bet: A bet that one of the 12 numbers in the chosen column will win. Pays 2:1.
The Dozens Bet: A bet that one of the 12 layout numbers will hit – wagers can be laid on first, second, and/or third dozen. Pays 2:1.
Odd/Even Bet: A wager on whether the winning number will be odd, or even. This is one of the "even money" bets, because it pays 1:1.
Red/Black Bet: A bet on whether the winning number will be red or black. Another of the "even money" bets, with its 1:1 payout.
High/Low Bet: A wager on whether the winning number will be "high" (19-36) or "low" (1-18). The third and final of the "even money" bets, paying 1:1.
Note: 0, 00, and 000 are all excluded from Outside Proposition Bets. Should one of these numbers hit on one of these wagers, the house wins.

Sign Up BONUS
100% up to
$1,000
Bovada Casino
Why Bovada Casino is ranked #1:
Up to $3000 welcome bonus upon first three deposits
Well-established US-friendly brand
Top quality casino games
Extra bonuses for Bitcoin depositors

ACCEPTED
PLAYERS FROM UNITED STATES: VIRGINIA ARE ACCEPTED AT THIS CASINO

Cashback BONUS
25% up to
∞
Fair Go Casino
Why Fair Go Casino is ranked #2:
Well-established brand
Prompt payments
24/7 customer support
Wide range of casino games

ACCEPTED
PLAYERS FROM UNITED STATES: VIRGINIA ARE ACCEPTED AT THIS CASINO

Sign Up BONUS
100% up to
∞
EmuCasino
Why EmuCasino is ranked #3:
Up to $300 bonus upon first three deposits
Great loyalty program
Superb loyalty program
Great selection of table games

ACCEPTED
PLAYERS FROM UNITED STATES: VIRGINIA ARE ACCEPTED AT THIS CASINO

Sign Up BONUS
250% up to
∞
BoVegas Casino
Why BoVegas Casino is ranked #4:
Accepts players from all over the world
Great daily bonuses
Fair bonus rules and requirements
Award-winning customer care team

ACCEPTED
PLAYERS FROM UNITED STATES: VIRGINIA ARE ACCEPTED AT THIS CASINO
Surrender! Or Go to Prison!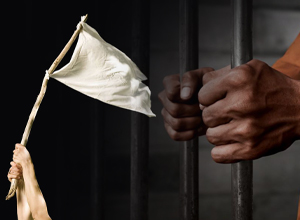 Benjamin Franklin famously asserted that two things in life were certain: death and taxes. Had he been a gambling man, he might have added one more certainty to the list: over time, the casino always (always, always, always) holds the edge.
There is one practice, though, where the casino surrenders some of its edge to players… and its name is surrender!
In American Roulette, the practice of surrender means that, on the three even-money bets mentioned above, the house will only take half of a player's wager should the wheel fall on 0 or 00. For example, a $20 bet on even numbers would only cost the bettor $5.
How important is this practice? It lowers the house edge down from 5.26% to 2.63%.
European roulette has its own version, called En Prison (French for "in prison"). Here, should the wheel land on 0 on an even money bet, the bet remains in the box for the following spin. En Prison drops the house edge down from 2.70% to 1.35%.
Since the fine points of these rules are not always advertised, when in doubt, we always recommend asking your dealer if either of them is in offer.
(Pro tip: our Sister Site Livedealers.com. LiveDealers offers excellent guides on how to find a good online casino with live dealers… so that you can ask them questions about Surrender and En Prison!)
The Takeaway
There you have it! Now you know every bet that can be made on the felt.
Savvy readers will have determined that the best odds in all of roulette are found when laying even money bets in European roulette where En Prison is available.
After that, the best wagers to make (from a long-term, odds-based perspective) are the Column, Dozens, and Straight-up.
Remember that, while big profits will always be welcomed heartily, roulette is a game and not a job – which is to say, it's supposed to be fun! If you aren't enjoying your session, you're doing it wrong.