With high-quality graphics, which are a trademark of all games made by Microgaming, Multi-Player Roulette Diamond Edition can offer players the most entertaining and challenging online roulette adventure.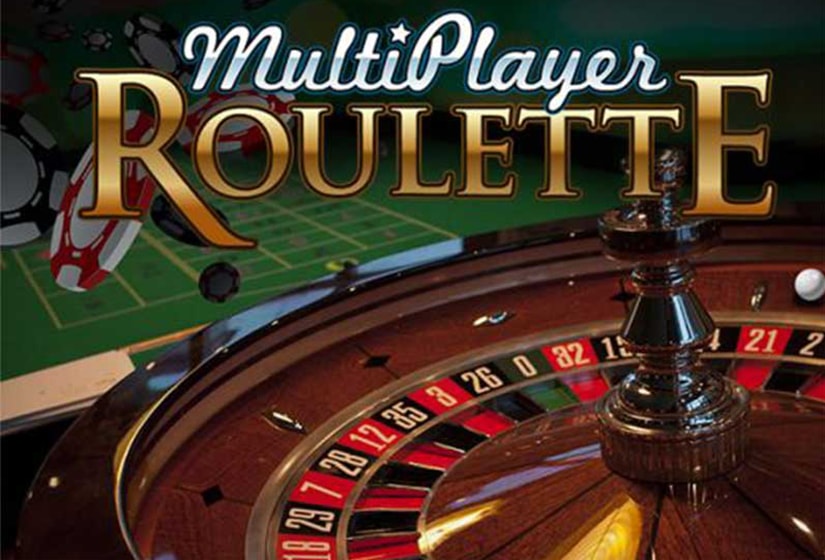 The reason why most gamblers are refusing to join the online gambling scene is the lack of interaction with other players. This is why Microgaming offers one of the best editions of European roulette which remains true to the look of the classic game. However, players can now communicate with each other which makes the entire experience much more authentic.
With the option to play and chat with the rest of the participants, this variation of roulette can give you the feel of a brick-and-mortar casino. However, the best part of playing online is that you can bet real money while enjoying the comfort of your home. Make sure to try Multi-Player Roulette Diamond Edition and you will soon replace the crowded landbased casinos with your personal computer.

Sign Up BONUS
100% up to
$1,000
Bovada Casino
Why Bovada Casino is ranked #1:
Up to $3000 welcome bonus upon first three deposits
Well-established US-friendly brand
Top quality casino games
Extra bonuses for Bitcoin depositors

ACCEPTED
PLAYERS FROM UNITED STATES: VIRGINIA ARE ACCEPTED AT THIS CASINO

Cashback BONUS
25% up to
∞
Fair Go Casino
Why Fair Go Casino is ranked #2:
Well-established brand
Prompt payments
24/7 customer support
Wide range of casino games

ACCEPTED
PLAYERS FROM UNITED STATES: VIRGINIA ARE ACCEPTED AT THIS CASINO
Specific Rules and Table Limits
This variation of roulette is based on the rules of classic European roulette. This means that the numbers from 1 to 36 are alternating in black and red and there is an additional single green 0 which makes for a total of 37 sockets the roulette ball can land on. Most players prefer this version of roulette because the house edge is only 2.70% and this can make every win more profitable.
If you are already familiar with the standard rules of European roulette, you will have no issues with playing Multi-Player Roulette Diamond Edition. Players can make inside/outside bets which are common for this game. Call bets are also possible in this version of roulette. Voisins Du Zero, Tier Du Cylindre and Les Orphelins are among the more advanced wagers which you can make.
The maximum bet you can place differs according to the type of wager you are making. You should take into consideration that the Table Limits may vary depending on the online casino where you choose to enjoy your game. If you make sure that you are familiar with the wagering limitations, you will be able to apply all your strategies in the best way possible.
| Type of Bet | Bet Payout | Bet Limits |
| --- | --- | --- |
| Straight Up Bet | 35:1 | $1 – $10 |
| Split Bet | 17:1 | $1 – $20 |
| Street Bet | 11:1 | $1 – $30 |
| Corner Bet | 8:1 | $1 – $40 |
| Line Bet | 5:1 | $1 – $50 |
| Columns Bet | 2:1 | $1 – $70 |
| Dozens Bet | 2:1 | $1 – $70 |
| 1-18/19-36 Bet | 1:1 | $1 – $80 |
| Odd/Even Bet | 1:1 | $1 – $80 |
| Black/Red Bet | 1:1 | $1 – $80 |
Graphics and Overall Player Experience
One of the praiseworthy features of Multi-Player Roulette Diamond Edition is the 3D zoom of the wheel. This automatically transforms the plain online table game into an entertaining roulette experience which you can enjoy from the comfort of your home. The graphics are more than extraordinary and this makes the entire gameplay more realistic and intriguing.
With options which can help you customise your roulette adventure, you can tailor the game to fit all your preferences. The developers, who have worked hard on the interface of Multi-Player Roulette Diamond Edition, have provided players with a wonderful gaming experience which they cannot get in any landbased casino.
Many players point out that the main weakness of online gambling is the lack of interaction between participants. This is why Microgaming has added a live chat function in this multi-player variation of roulette. Now different online gamblers can play together and communicate with each other via live chat. This shows that web casinos are in no way less entertaining that landbased ones.
Special Features
Even though Multi-Player Roulette Diamond Edition is based on the rules of classic European roulette and there is nothing really specific or unusual about the gameplay, the opportunity to participate in it along with other flesh-and-blood players, makes this adventure more realistic and fun. Not only can you play with other fellow roulette lovers but you can also communicate with them using the chat option.
You can witness the bets that other players make and you can even see the amount they gamble. This way you can share your roulette experience with other participants and keep track of the game while you are playing from the most comfortable corner of your home.
The chat feature is very easy to use and all you need to do is type in the chat dialogue and press "SEND" when you are ready to share your message with the rest of the players of your roulette table. Since there is no option for private messaging, you should be aware that everyone who has joined the game will be able to read your messages.
There is a "Rebet" option for players who want to make the same bet they did on the previous round. This makes wagering easier and faster. Speaking of speed, players can also adjust the pace of the game by choosing 20, 40 or 60 seconds intervals between every spin of the wheel. The various settings you can alter can help you enjoy your roulette experience to the fullest.
Summary
If you are seeking the virtual gambling which will give you the excitement that you are looking for, you should most certainly try Multi-Player Roulette Diamond Edition. This variation of European roulette can provide the joy of playing with actual people and even communicate with them during the course of the game. As a result of the multi-player feature, players can share their wonderful adventure with other roulette fans.
With great graphics and various options for customisation, you can experience a thrilling game even though you have not left your living room. In addition to the various betting choices that you have, you and other players can also join the game simultaneously, just as you would in any landbased casino. Microgaming is one of the leading providers of high-quality games and this variation of roulette is definitely one of their greatest achievements. Enjoy the interactive benefits of Multi-Player Roulette Diamond Edition and immerse yourself in the appeal of virtual table games.