Another installment to Playtech's catalog of online roulette games, is French Roulette, which is actually quite similar to the classic version. But despite being similar, it offers a lot entertainment, in terms of bets, features, and flexible table limits.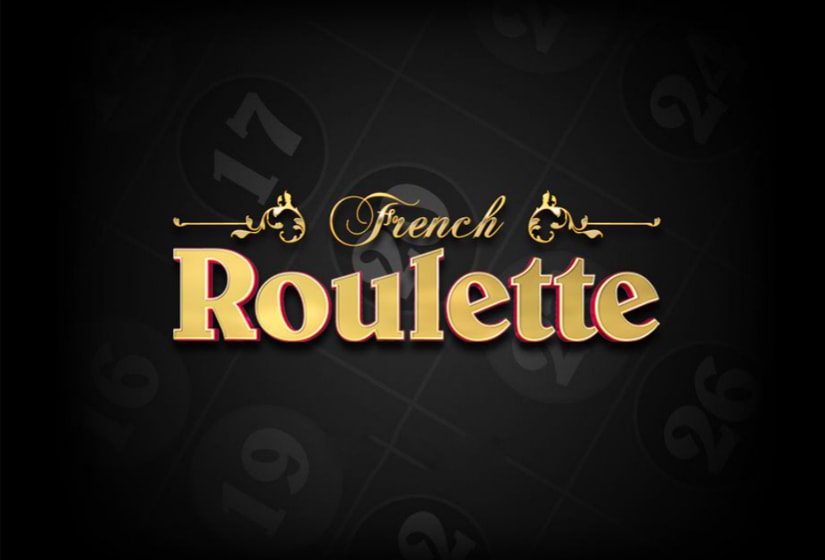 In a virtual world flooded with numerous online casinos, and even more and more game variations, it is becoming increasingly difficult for regular players to find the perfect game for them. And that is the case for most roulette players, who after years of playing, are always in search for new and exciting roulette variations.
Luckily, the Playtech team of developers understands their struggles and always tries to keep players busy, with new and different variations. And no matter how difficult it is, Playtech are relentless in terms of innovations and creativity, they never disappoint the millions of virtual casino fans, despite of having such a vast collection of roulette variations alone. Тheir "What is the harm of having a few more" attitude, is the exact reason why Playtech are one of the leading flash games software providers for online casinos.

Sign Up BONUS
100% up to
$1,000
Bovada Casino
Why Bovada Casino is ranked #1:
Up to $3000 welcome bonus upon first three deposits
Well-established US-friendly brand
Top quality casino games
Extra bonuses for Bitcoin depositors

ACCEPTED
PLAYERS FROM UNITED STATES: VIRGINIA ARE ACCEPTED AT THIS CASINO

Cashback BONUS
25% up to
∞
Fair Go Casino
Why Fair Go Casino is ranked #2:
Well-established brand
Prompt payments
24/7 customer support
Wide range of casino games

ACCEPTED
PLAYERS FROM UNITED STATES: VIRGINIA ARE ACCEPTED AT THIS CASINO

2nd Deposit BONUS
25% up to
€100
EmuCasino
Why EmuCasino is ranked #3:
Up to $300 bonus upon first three deposits
Great loyalty program
Superb loyalty program
Great selection of table games

ACCEPTED
PLAYERS FROM UNITED STATES: VIRGINIA ARE ACCEPTED AT THIS CASINO

Sign Up BONUS
250% up to
∞
BoVegas Casino
Why BoVegas Casino is ranked #4:
Accepts players from all over the world
Great daily bonuses
Fair bonus rules and requirements
Award-winning customer care team

ACCEPTED
PLAYERS FROM UNITED STATES: VIRGINIA ARE ACCEPTED AT THIS CASINO
Table Rules and Table Limits
Since the name of the game is French Roulette, it uses the European roulette rules of play. With 37 slots on the layout, 36 for the black and red numbers, and a single green slot for the zero. The table minimums and maximums may vary but are usually £0.50 and £300 respectively.
The Straight Up bet is with a £0.50 minimum bet and a £50 maximum. Even Outside and Column outside bets will be with £2 to £300 betting range. And the other difference is that the Even numbers outside bets are with £5 minimum and £300 maximum, while the Column bets are with £2 to £300 range.
But do not worry, both of the Table Limit options come with the classic payouts to your bets. You can check the Table and Betting limits in the small panel, located in the top of the game screen. And one last thing players should know is that the game uses the La Partage Rule meaning that they will only lose half of their even-money bets when the ball lands on the zero sector.
| Type of Bet | Bet Payout | Bet Limits |
| --- | --- | --- |
| Straight Up Bet | 35:1 | $0.50 – $50 |
| Split Bet | 17:1 | $0.50 – $100 |
| Street Bet | 11:1 | $0.50 – $150 |
| Corner Bet | 8:1 | $0.50 – $200 |
| Line Bet | 5:1 | $0.50 – $300 |
| Columns Bet | 2:1 | $2 – $300 |
| Dozens Bet | 2:1 | $2 – $300 |
| 1-18/19-36 Bet | 1:1 | $5 – $300 |
| Manque/Passe Bet | 1:1 | $5 – $300 |
| Black/Red Bet | 1:1 | $5 – $300 |
Gaming Experience
The game is quite similar to almost any European roulette you have played, with the only two differences being the table limits and the slight changes in the interface. As soon as you start the game you will notice, that the betting combinations are written in French, but do not worry since they still have their English equivalent, just below the French word.
French Roulette by Playtech, offers an exceptional gaming environment for the players, with perfectly set up table layout and regular announcements of the outcomes from the dealer. But if you are experienced online roulette player, you will notice that the graphics are not that great, and the colors are a bit plain, which is quite unusual for a Playtech game.
However, despite the inferior graphics and 3D animations, the game will certainly appeal to roulette connoisseurs, who are looking for something different, and especially to French-speaking players. The focus of the game being entirely on the gameplay and not the visuals, thus making the game lighter when running in your browser.
Special Features
Despite of being inferior in terms of graphics in comparison to its roulette predecessors, French roulette still comes with a few very handy little features, in order to improve the overall gameplay even further. Features which are part of almost every other Playtech roulette game.
The first and probably most important feature for all players is the Fast Play or Turbo Mode, which is evident in French Roulette as well. And for the players who are not familiar with neither of the terms, it is a special feature that allows players to skip straight to the result of the spin without watching the spin animation of the wheel.
The next feature is the Neighbor bets, which can be accessed from the bottom right corner of the game window. First you need to click on the tab, and then a small window of the wheel will appear, allowing players to place bets on certain numbers on the wheel which are next to each other.
And then there are the Announce bets, which can also be accessed from the bottom right corner, below the Neighbor bets. By clicking on this tab, a panel with appear with numerous bets in French. The first few of them will be quite familiar if you are a regular player – Voisins du zero, Tier, and Orphelins bets. Then there are the Jeu 0, meaning that a bet will be placed on a series of numbers surrounding the zero sector. Finales en Plein 1 is the next bet from the panel, translating to "all number ending in 1", for example 1, 11, 21, 31. The next bet in the list is the Finales a Cheval 0/1, where chips will be placed on all numbers ending in 0 and 1 (0/1, 10/11, 20/21, 30/31). Anyway it will not be difficult to understand since next to the bets, there is a small panel which shows the respective numbers on the layout.
Conclusion
French Roulette is a great alternative for roulette fans, who are looking for something different, but still easy to understand. Playtech's idea to rely on improved table and betting options has proved to be successful yet again, as the game is a big hit among players from all over the world, with its simple design and user-friendly interface. The game is suitable for both high and low-stake lovers.
Even though the game is quite similar to classic roulette, the game still manages to provide countless hours full of excitement and brain teasing, when figuring out the exact combination of bets that works for you. And even if the 3D animations and graphics are quite modest, the game is still very well-designed, and it offers several special features, which will massively help the players, allowing them to tweak its settings to their personal choice, in order to improve their gaming experience. And who knows, in the end of the day, you might have learned some French.